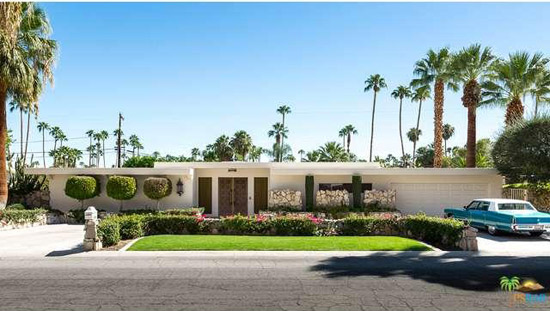 Now thing really is something. In fact, I don't know where to start with this 1960s Robert Lewis-designed Stephan's Folly in Palm Springs, California, USA.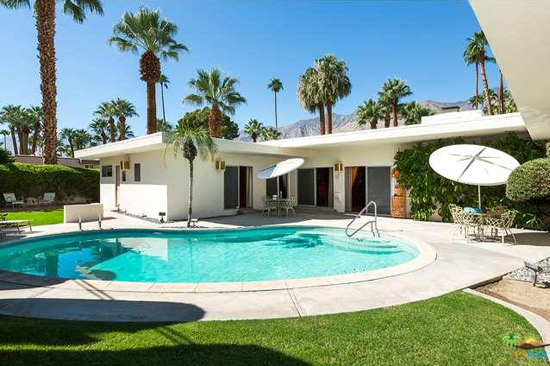 Let's kick off with the midcentury modern architecture, as this is a 1965 design, one that was 'made for entertaining' and with period features such as  the sunken living room and kidney-shaped pool. But that's not the only 'time capsule' aspect of this place.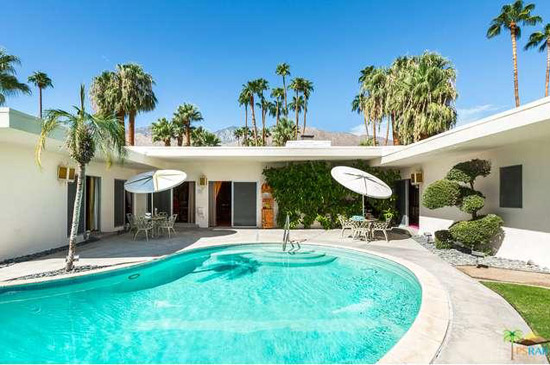 According to the agent, a quite stunning interior for this place was designed and installed back in 1971 by 'plumber to the stars' Jack Stephan. It's an interior pretty much untouched since and as a result, has received the Palm Springs Modern Committee's Residential Preservation Award for its originality.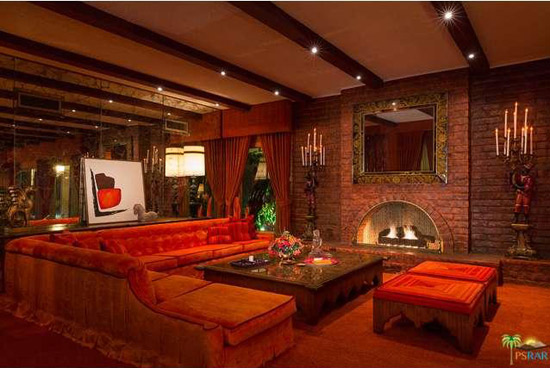 As you can see from the images, this is an interior very much of the era.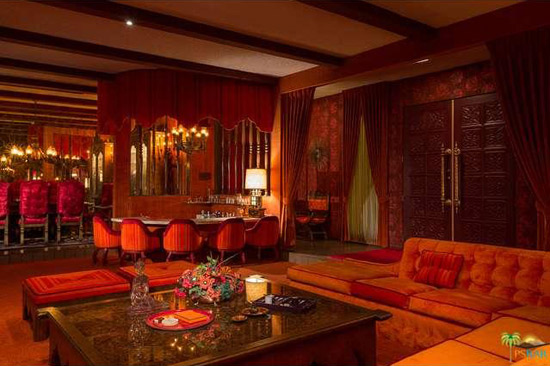 It's also a place where a love of orange and red velvet is pretty much an essential pre-requisite for anyone considering moving in. From the sofas to the bar, the bedroom to the bathroom, it is quite a remarkable step back in time. Granted the kitchen isn't in velvet (although it is suitably retro), but pretty much everything else is.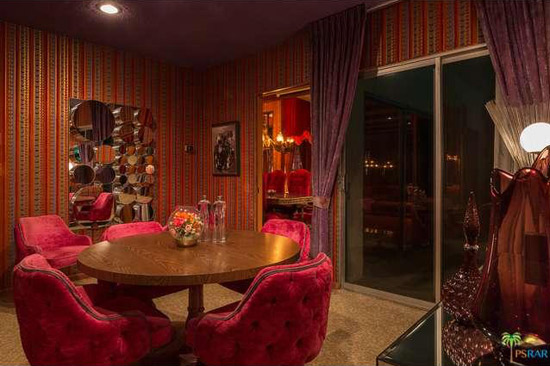 As for the living space, that covers 3,250 sq. ft. in total, with three bedrooms, five bathrooms, that sunken living room, a curved wet bar, a pool cabana room, the kidney-shaped pool and an oversized garage for 'classic cars'.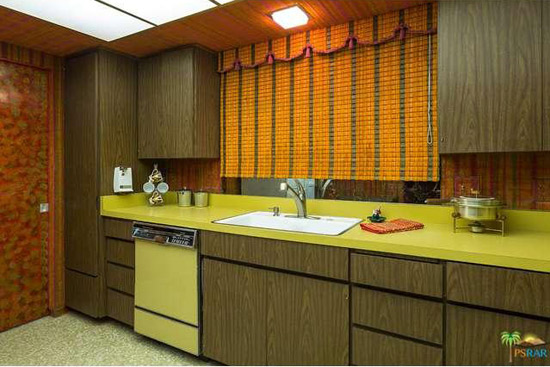 Just some of the images are shown here, so do check out the full set at the agent's site. If it's the house for you, the asking price is $879,000.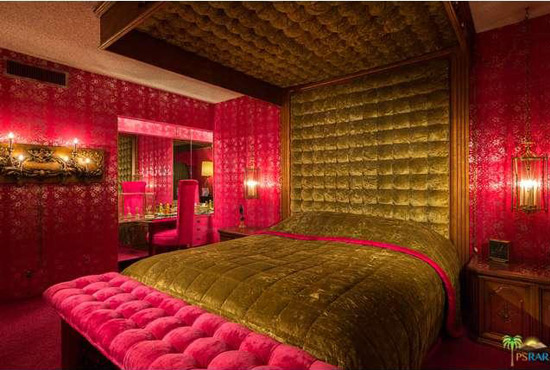 Images and details courtesy of Paul Kaplan. For more details and to make an enquiry, please visit the website.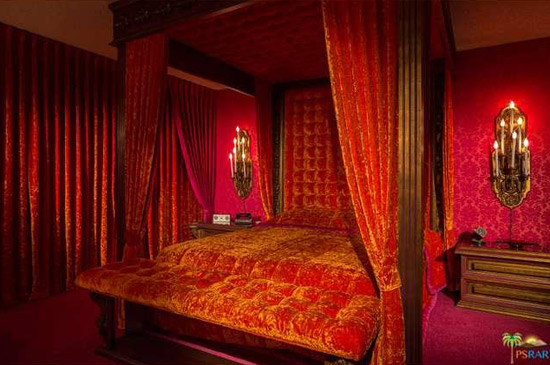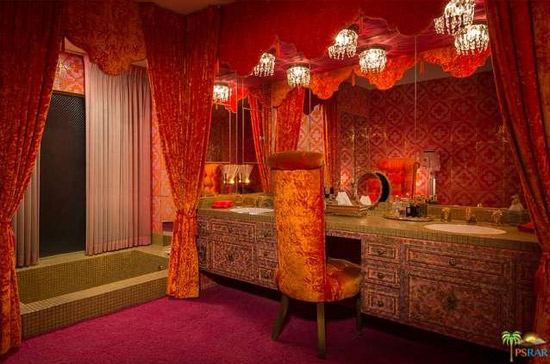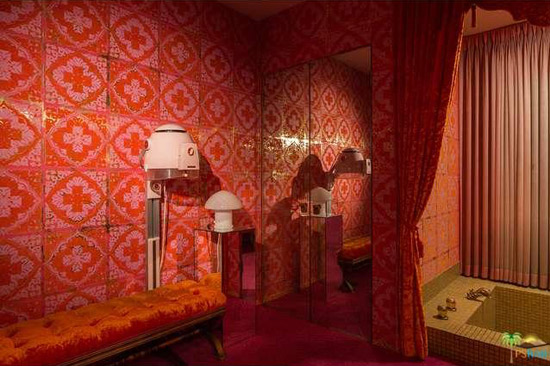 Property Location