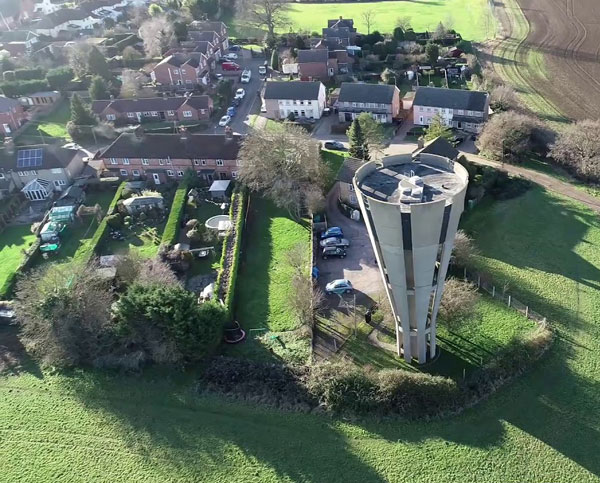 The ultimate Grand Designs project, this 1960s grade II-listed Tonwell Tower in Tonwell, Hertfordshire is back up for sale – and for much less money.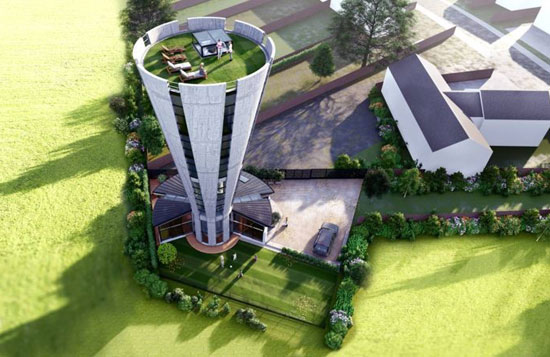 But like last tine, take the images here with a large pinch of salt. They are a mix of actual images and artist's impressions of just what the project will look like when it has been fully converted into a dwelling. This is far from a home right now.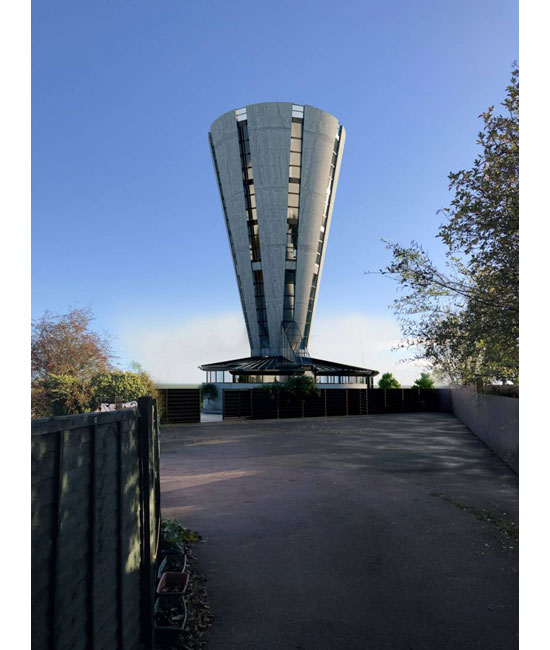 But what a home this will be when the work is done. Your own futuristic house in the middle of the countryside with views to die for. Time and money are needed to get there, but this will be something very special with that investment and some patience.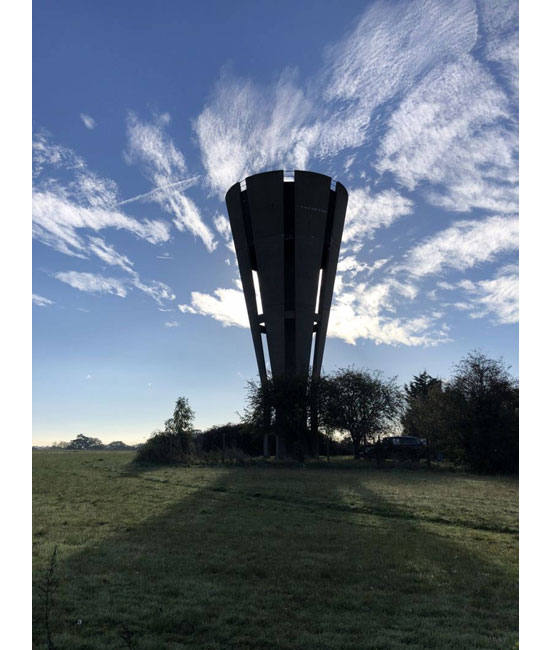 But first, let's talk background. Tonwell Tower is a radical piece of architecture, especially in light of its use. Not the first space-age tower I have featured. You might recall the 1960s modernist water tower in Assen, Holland I covered not long back. But one of a minority.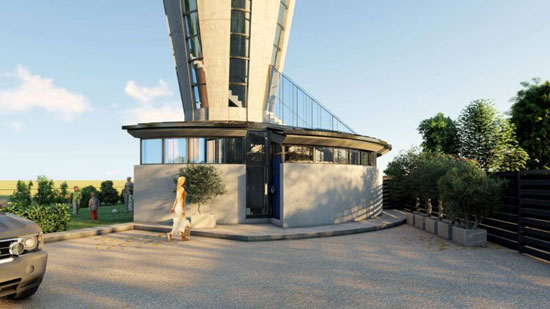 It was designed back in 1964 to a design by Edmund C. Percey of Scherrer and Hicks and in its day was able to hold/store 50,000 gallons of water. But water storage is no longer an issue in this part of the world. Back in 2019, it was sold at auction with the hint that it could be converted into a residential property. That looks to be the case.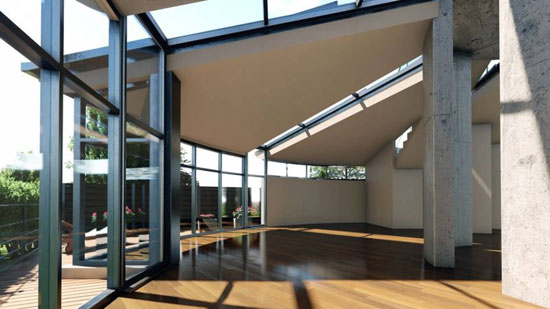 The grade II-listed tower is now back on the market with that particular project now well down the road to reality. The site has now been granted planning permission to convert into a three or four-bedroom tower house with a lift and a roof terrace of dreams.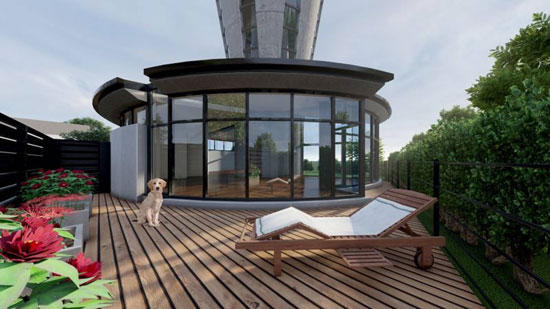 Now, here's the difference from last time. Previously, the project was offered with a team in place to build the house if someone wants to go through with it. That doesn't look to be the case right now (but do check with the agent) and obviously that work wasn't included in the price.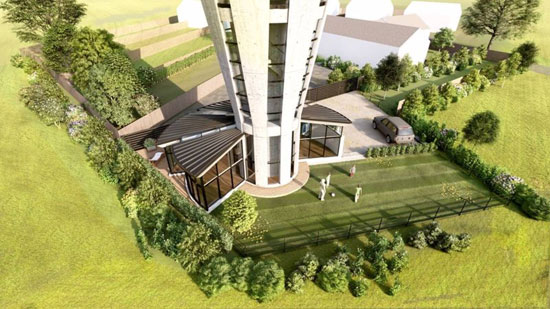 But if you do go through with the plans, the house will be laid out over three floors (plus that roof terrace), with landscaped gardens and terracing surrounding the house, as well as private parking and a drive. If you check with the agent's site you can see the proposed floorplan and the circular living space that will be another feature of this house. Although the finish will almost certainly be down to you and your budget at the end of the day.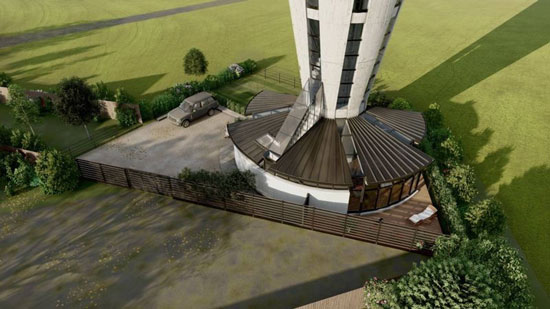 Talking of budget, the asking price for this renovation project was originally 500,000. But with a new agent, this is now being offered for £350,000. Yes, you will need to factor in those building costs and of course, the interior design touches. The latter might be the tough part with three circular floors to fit out. But hopefully, someone takes this on as it could and should be stunning in the right hands.
Images and details courtesy of Steven Oates. For more details and to make an enquiry, please visit the website.
Big thanks to Stefi Orazi for the tip-off!