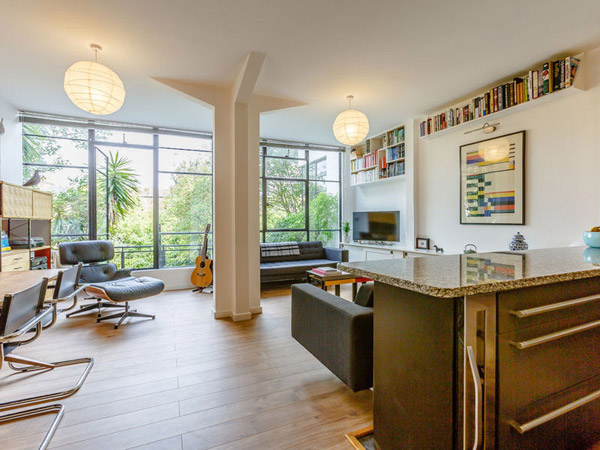 Not seen one of these for a while, so happy to flag up this maisonette in the 1930s Sir Owen Williams modernist Pioneer Centre in London SE15.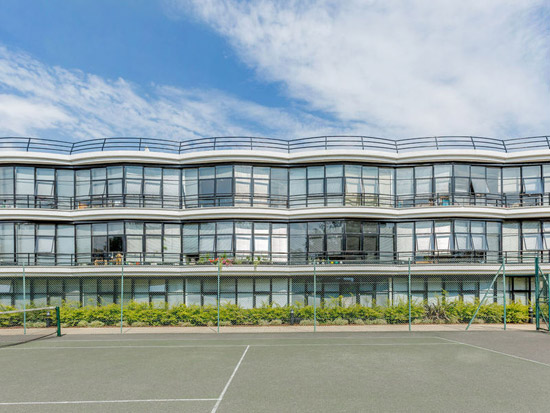 In fact it was back in 2016 when I last featured this building. Doesn't time fly?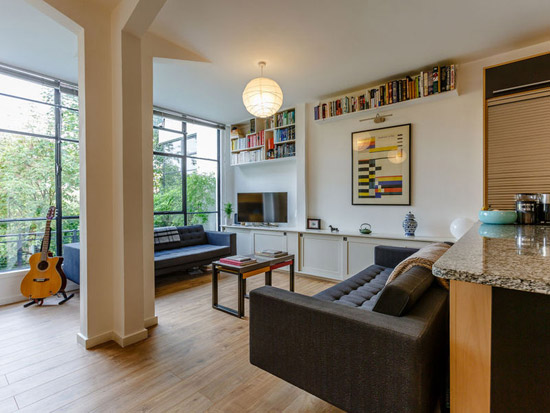 As you might recall, the Pioneer Centre dates back to 1935 and is now (quite rightly) a grade II* listed building. Built in the international style, it was also a building loved by Walter Gropius, who described it as 'an oasis of glass in a desert of brick'. It probably still is.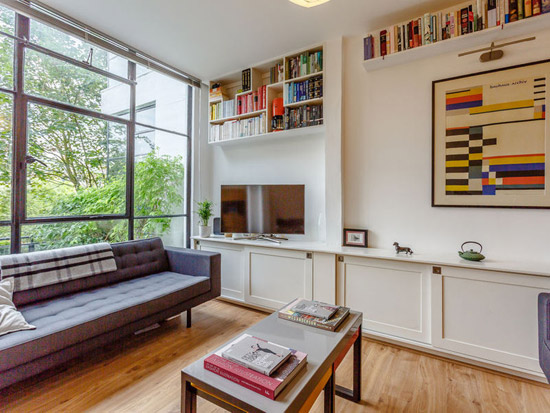 What it didn't start off as was apartments and maisonettes. The building was actually a health centre of sorts, built for the 'Peckham Experiment', which was a study into health, observing families in a community setting and monitoring health through lifestyle factors. Very forward thinking in its day.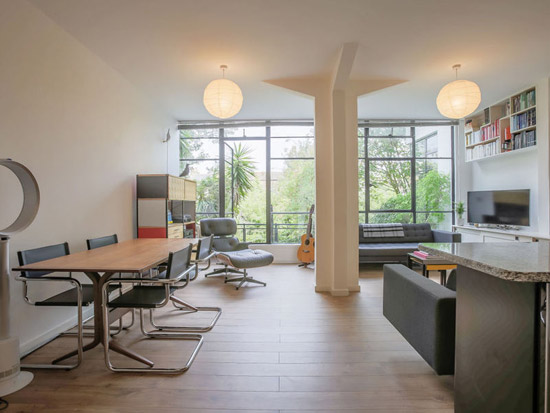 But that day has been and gone and more recently the building has been converted into residential living space. Although one aspect of its healthy living aspirations is still in place. Just a hop and skip from your apartment is a large heated indoor swimming pool. A tennis court and gym is available for your own use too.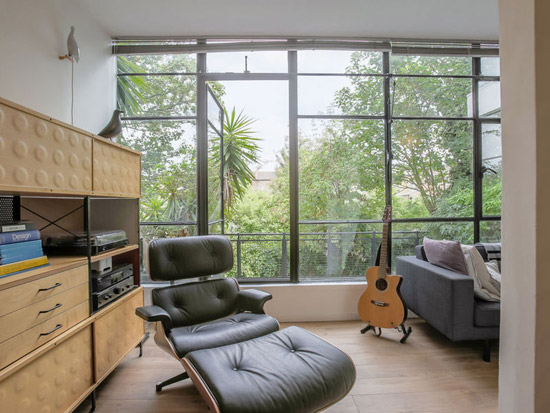 All of that is a bonus, but what you are buying is somewhere to live, which in this case is a split level, end-of-row maisonette, with the swimming pool just outside the front door and a private terrace to the rear.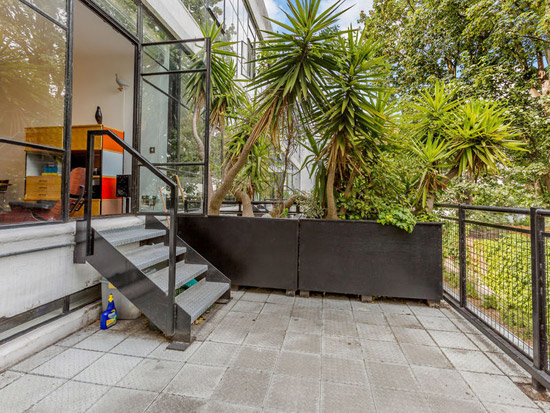 Of course, original features don't come into it too much in this case. The shell of the building of course, plus the internal supports and the walls of glazing. But overall, the interior is a clean, modern space, ready to be dressed as you see fit.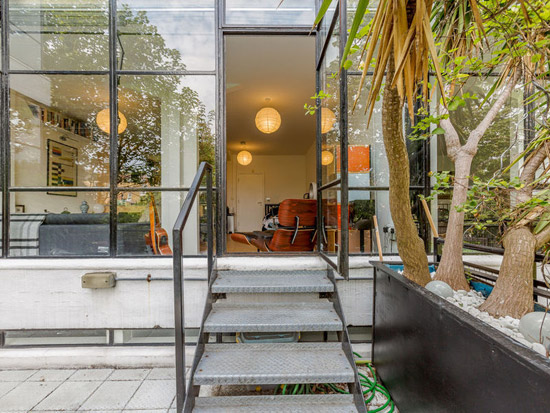 In terms of the layout, the first floor is made up of the 'generously proportioned' open plan kitchen / living area, the former packed with all the high end appliances you would expect and the latter big enough to fit in both seating and a dining table if you want it.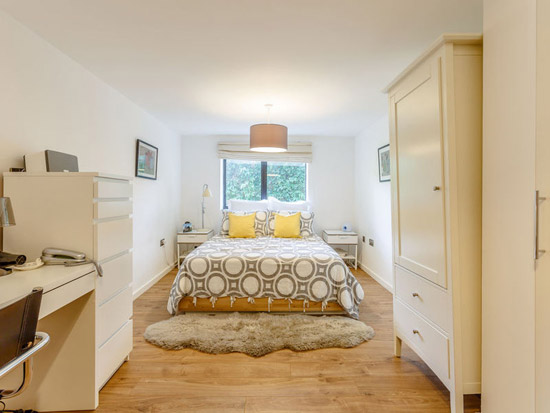 The first floor also has those original floor to ceiling windows running along an entire wall and with access to that terrace space too.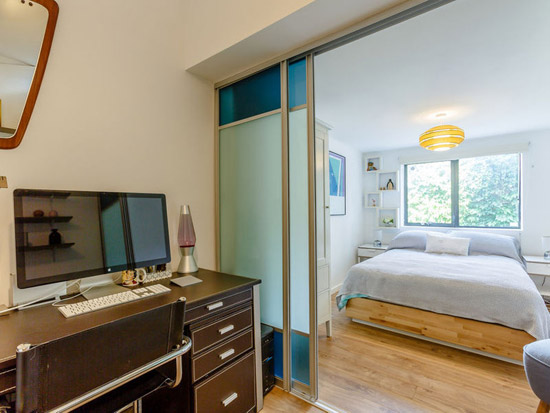 Above that is what's described as an 'unusually large' hallway / second reception room, with feature spiral staircase and built-in storage. There's also the master bedroom, second bedroom and two bathrooms, one en-suite to the master.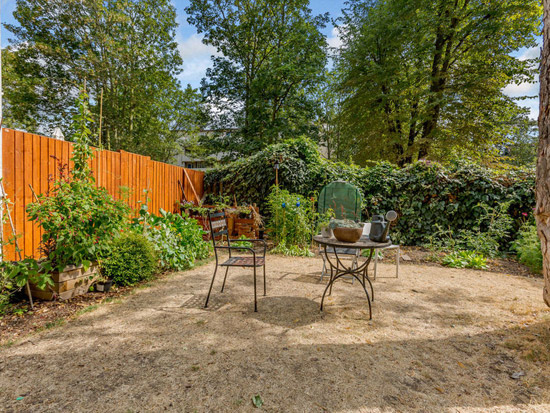 More storage if you need it, courtesy of two lockable storage areas which can be accessed from the front of the property, along with a concealed utility closet with space for a washer/dryer.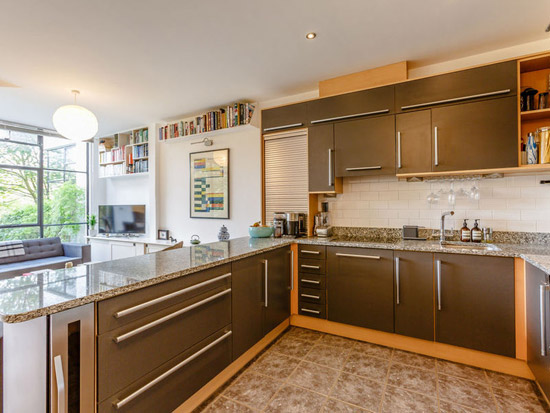 Communal areas too. I've already mentioned the swimming pool, tennis court and gym, but there is also some grounds, a further communal garden area with lawn and seating and a vegetable patch. Finally, you also get a designated parking space.
The price is the same as the apartment from two years back, which is £750,000.
Images and details courtesy of Emoov. For more details and to make an enquiry, please visit the website.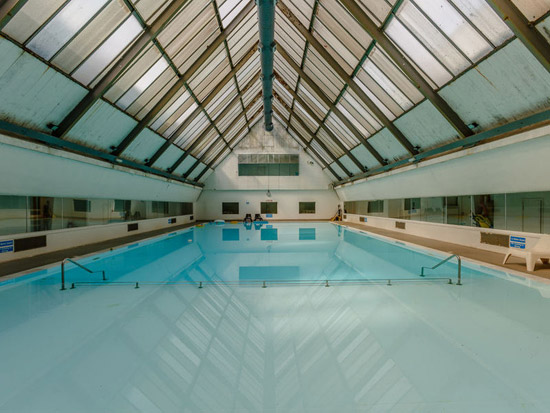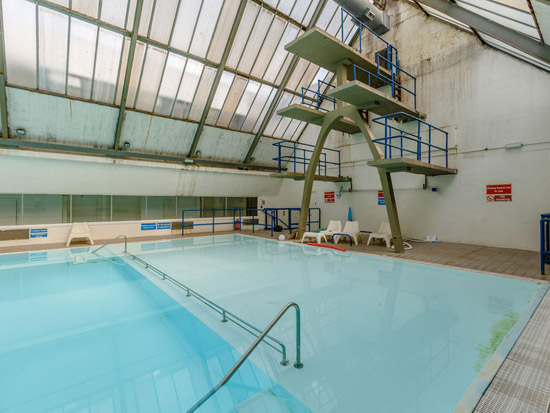 Property Location