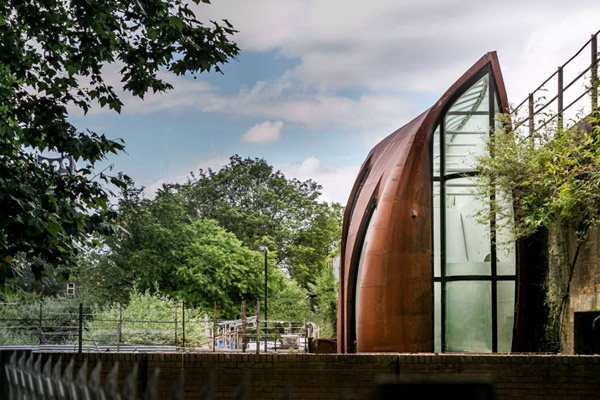 I don't think the title Undercurrent Architects modernist property in London SE17 really does this justice. It really needs to be seen to be believed.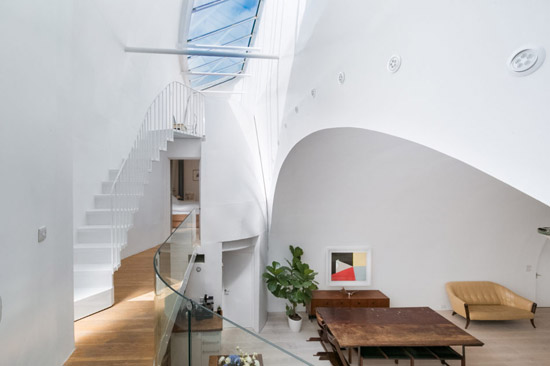 This is an ingenious and award winning property – the London Architecture Awards' 'House of the Year' in 2013 in regard to the latter point and indeed the first one, as the way this house works is perhaps why it got the top prize.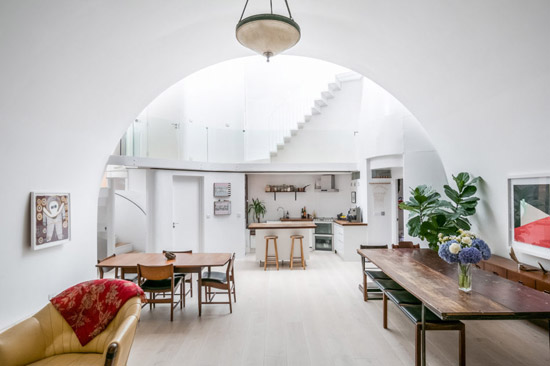 It is also a house of contrast, with a curvy, industrial steel exterior working its way around and under and even above a 19th century railway viaduct, hinting at nothing but more of the same industrial finish within.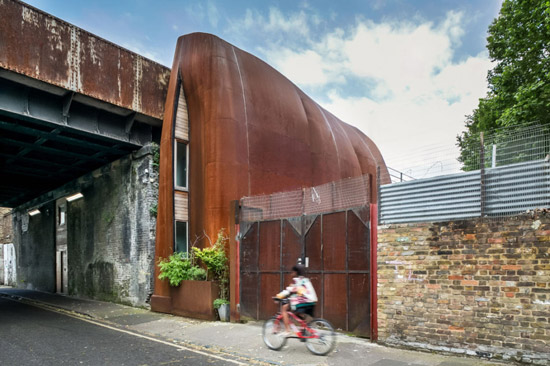 A workshop perhaps? Exposed concrete? Nothing could be further from the truth.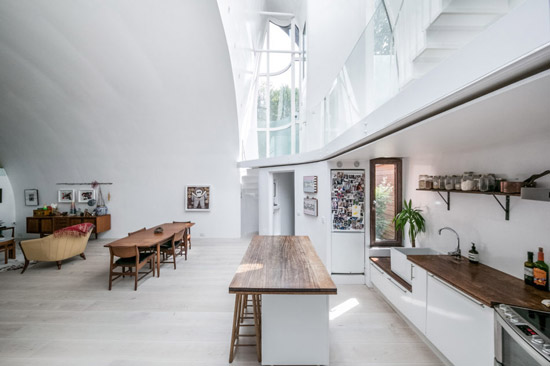 Once inside you will find a remarkable contrast, although there is some workspace here. But definitely nothing industrial.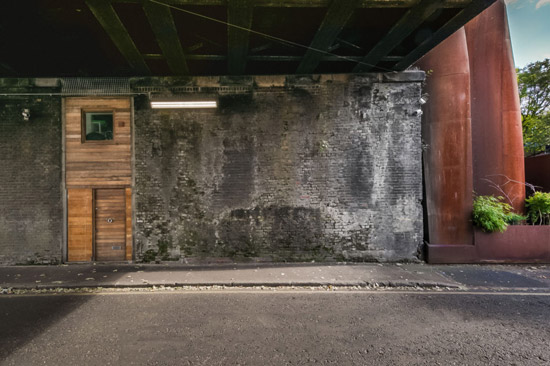 In fact, more substantial than you might think from the exterior shots too. You get around 1,600 sq. ft. of living space inside and more natural light than you would expect.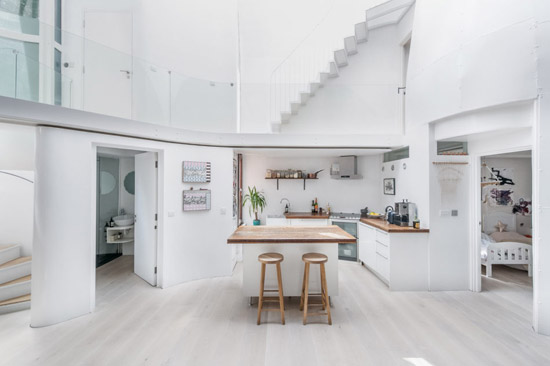 Everything about that interior appeals. The double height (at least) space, the curves, the wall of glass, the stairways (with traditional and spiral), the gallery overlooking the main reception and the bright, white finish throughout.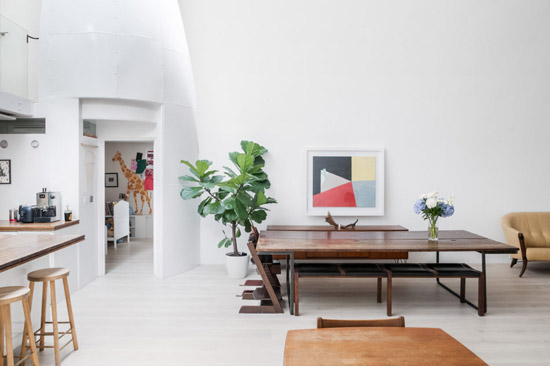 The use of space is quite impressive too. Every inch has been carefully thought out, from the location of the kitchen to the library and child's play area. So much here and none of it looking particularly cramped.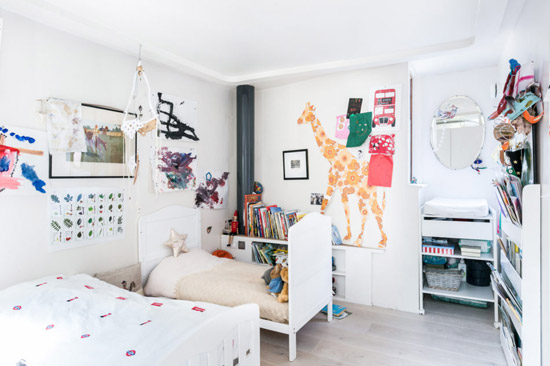 Oh and if you are worried about the noise – which is definitely something I would be worried about – that has been dealt with too. According to the agent, 'slender steel foils' collectively form a 'protective acoustic shell' around the whole house, so that the bedrooms and the open-plan areas are undisturbed by the sounds of the railway above.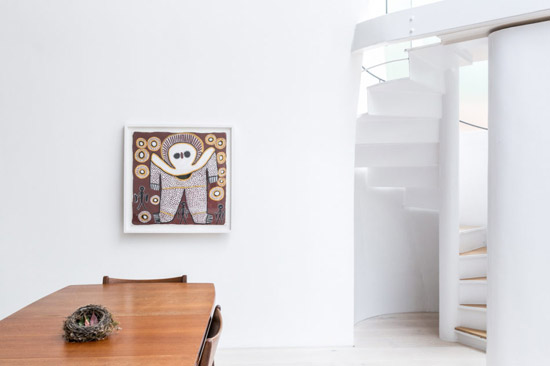 As for space, this is actually currently laid out as a family home and a photography studio, with communal areas at various levels beneath the three-storey atrium, with adjoining private rooms including two bedrooms, two bathrooms and a study. I suspect there are options to reconfigure if photography isn't your full-time job or main hobby.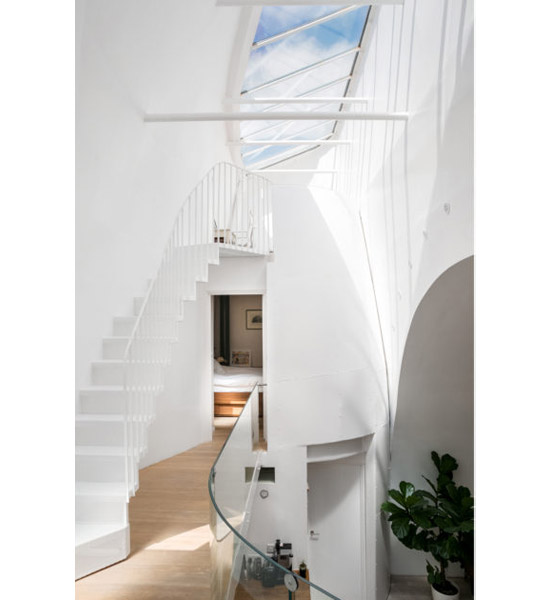 Hard to talk too much about this one when the photos really do the job so much better. Have a look at those, with even more at the agent's site. They should give you an idea of how this place works in practical terms.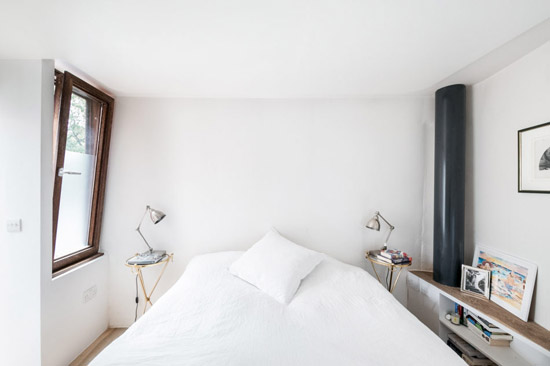 It is on the market for £1,085,000 if you want something just a little different from the norm.
Images and details courtesy of The Modern House. For more details and to make an enquiry, please visit the website.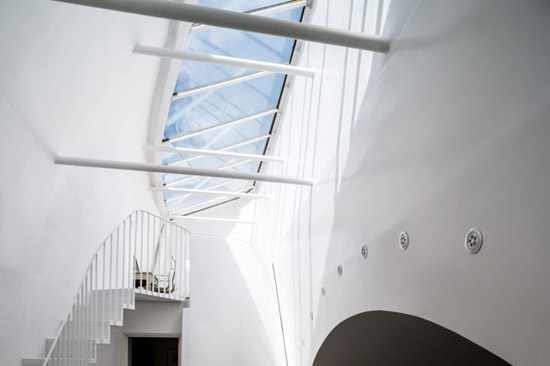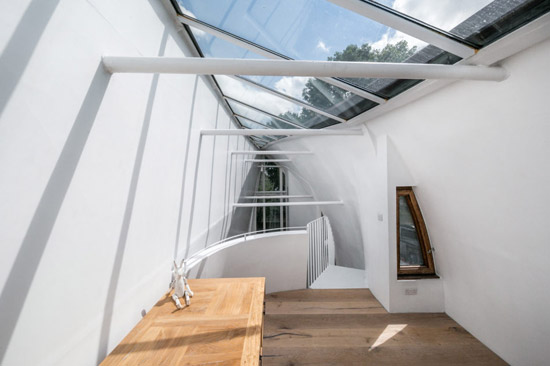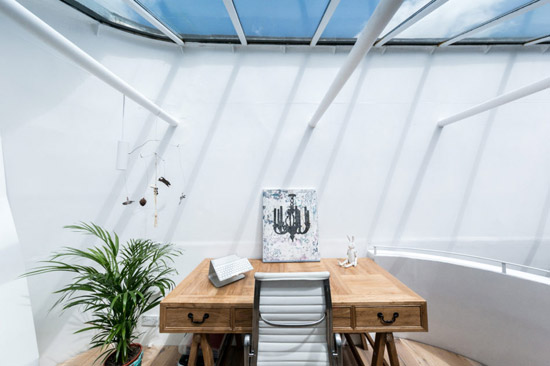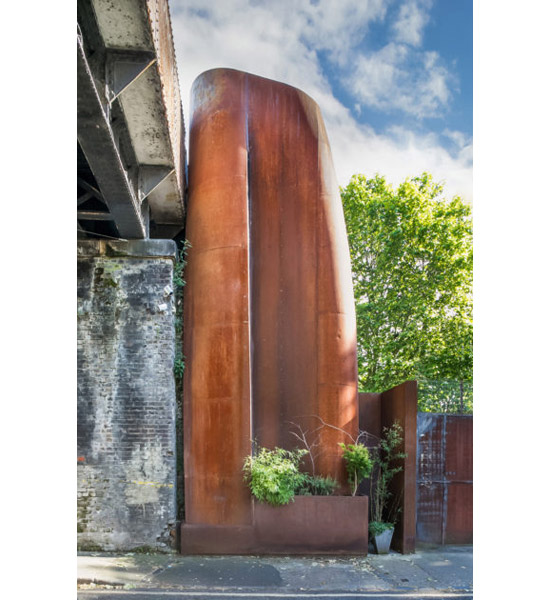 Property Location