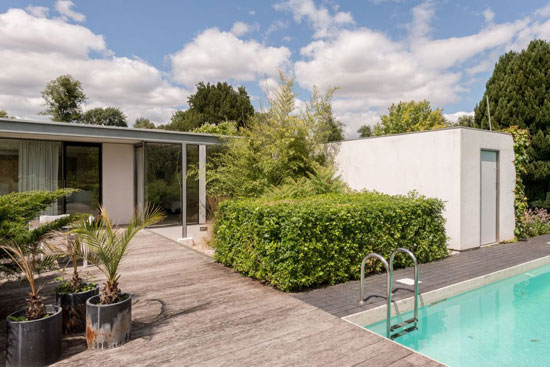 A lovely example of steel-framed modernism, courtesy of this Michael Newberry-Designed single-storey property in Bishopstrow, Wiltshire.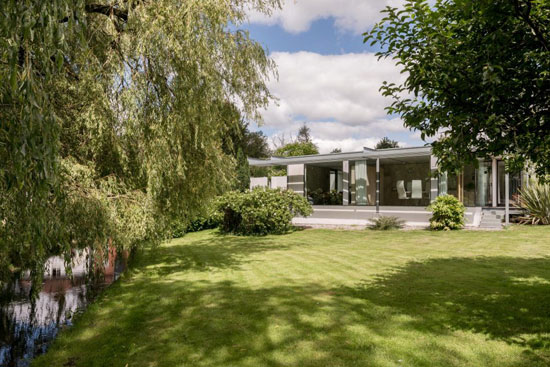 Yes, the main structure of this place is that steel frame, which is apparently 'grit-blasted, zinc-sprayed and industrially painted' to achieve its distinct finish.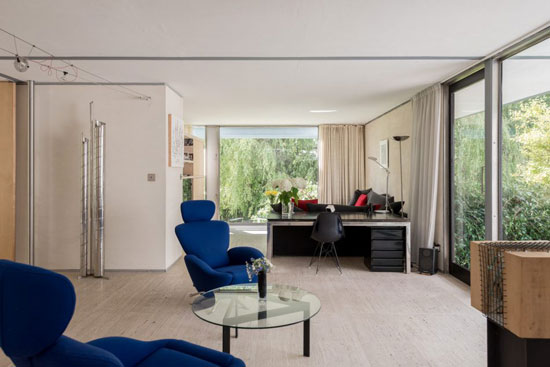 Walls of glass of course, said to offer 'a panoramic view' of the terraces and gardens, all of which have been designed by leading landscape designer, John Brookes.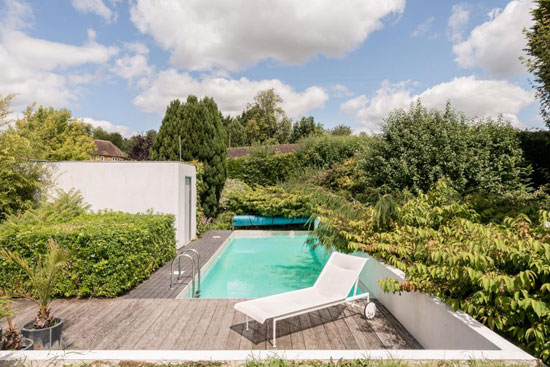 The house has also been positioned capture all available sunlight, with roof hangings and louvres in place to maximise solar energy in winter and shade the glass from full sun in the summer.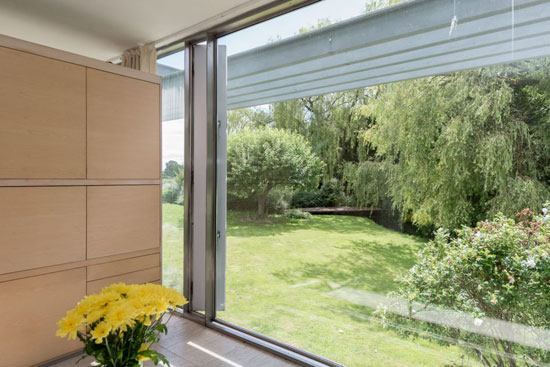 As for the house itself, that can be found in a secluded site near to the River Wylye, which is perhaps just as well with all that glazing.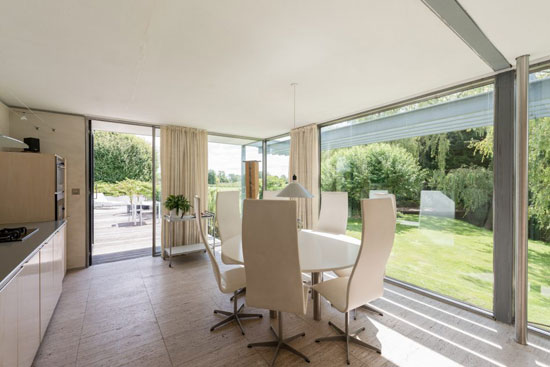 Head up the gravel drive and past the white rendered walls and you'll find access to the main living space and its travertine floor. Further on from there are three bedrooms, including a master bedroom with en-suite bathroom and walk-in wardrobe (with poolside access) and the kitchen / dining room, which leads onto a wooden deck that wraps around the house.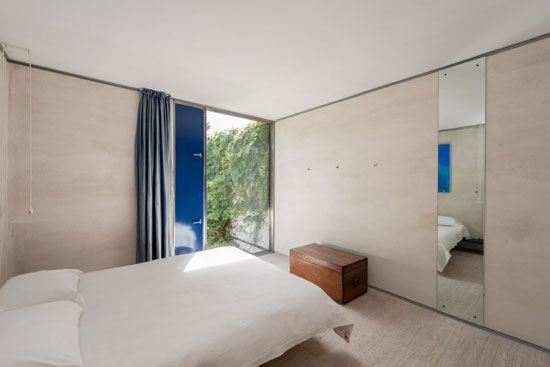 Oh yes, as we hinted there, you also get your own eight-metre swimming pool, should the weather be warm enough to use it.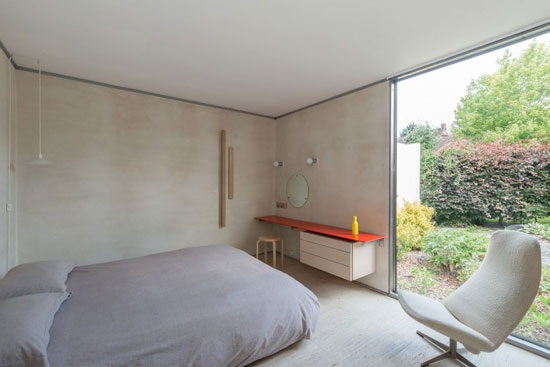 According to the agent, plans have been drawn-up (and approved) to add in a fourth bedroom. Also subject to the right permissions, there is an to convert the existing double garage into a studio / annex space. All services are installed for that alternative use.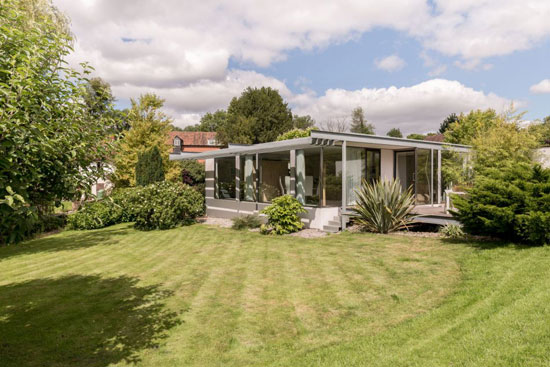 A very cool place to live, but you will need £850,000 to live out the dream.
Images and details courtesy of The Modern House. For more details and to make an enquiry, please visit the website.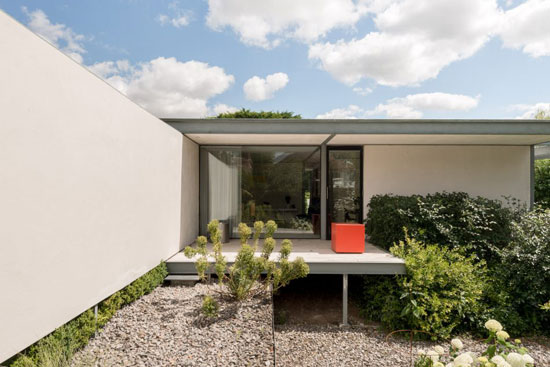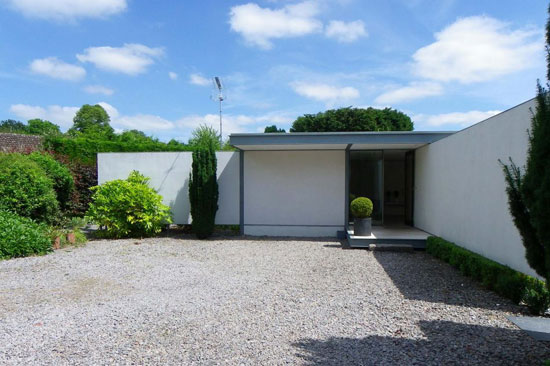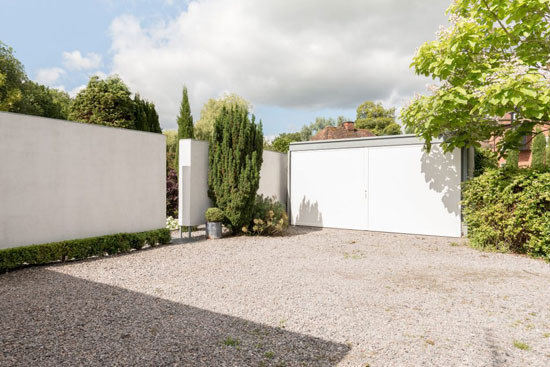 Property Location