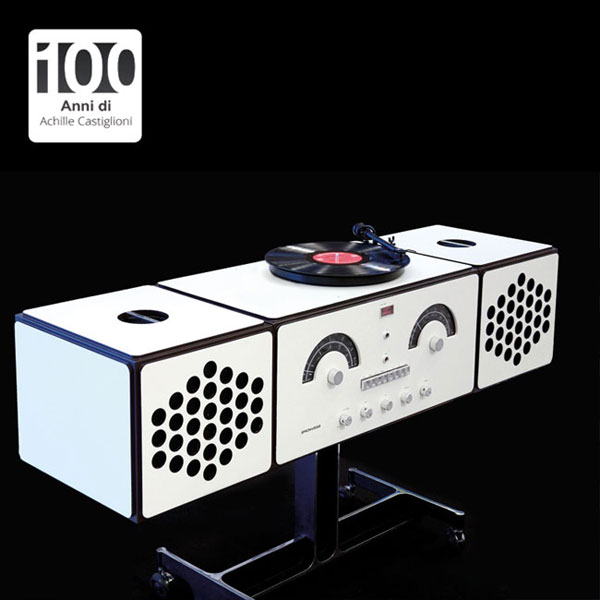 Back in 2016, David Bowie's own model sold for £275k. Thankfully the reissued Brionvega Radiofonografo rr226 record player goes for much less.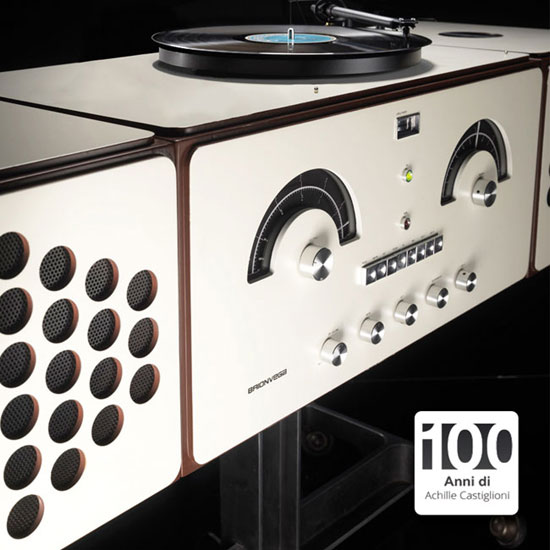 But it is still a very desirable piece of kit. Granted the ones here haven't been used and loved by the Thin White Duke, but you do get something very personal to you for your outlay.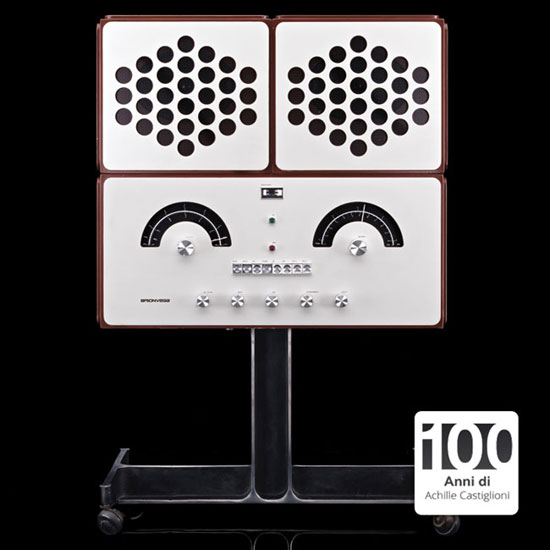 One of them most famous record players on the planet, the Radiofonografo rr226 was designed back in 1965 by Piergiacomo and Achille Castiglioni and was reissued in 2008 in updated form, complete with a DVD and CD player. But this one goes back to basics.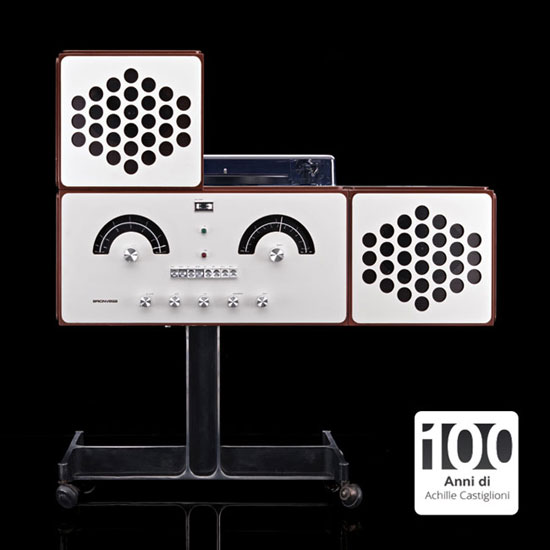 No disc access here. This is the 1960s design, complete with 'smiley face' on the front, which is made up of the controls for both the record player, the AM/FM radio and the associated volume controls.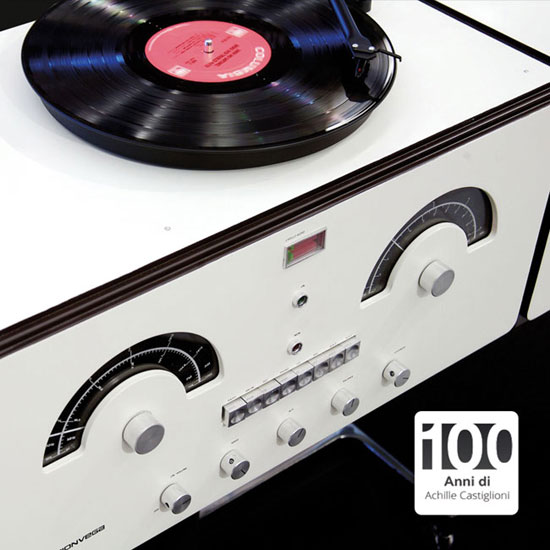 It is an incredibly eye-catching piece of interior design even five decades on. More than you might initially think too, as the key feature of the Radiofonografo isn't immediately obvious.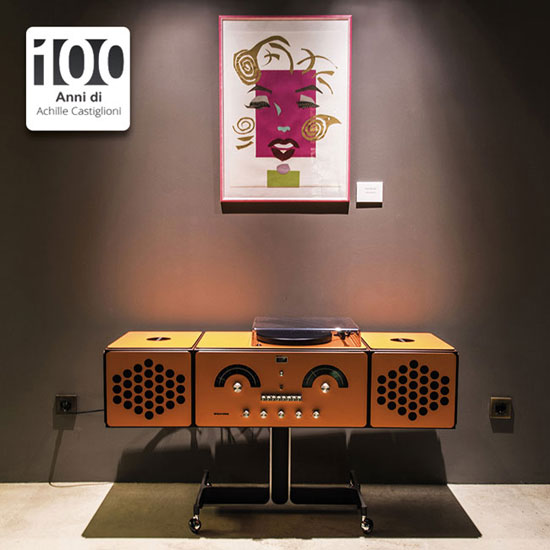 That's the speakers. They are built into the unit, but they come with the open to flip up and down, so you can have them on the side, on the top or even one of each. On top might be easier when you wheel the system around via the cart with forged aluminium wheels. Or just when space is a bit tight.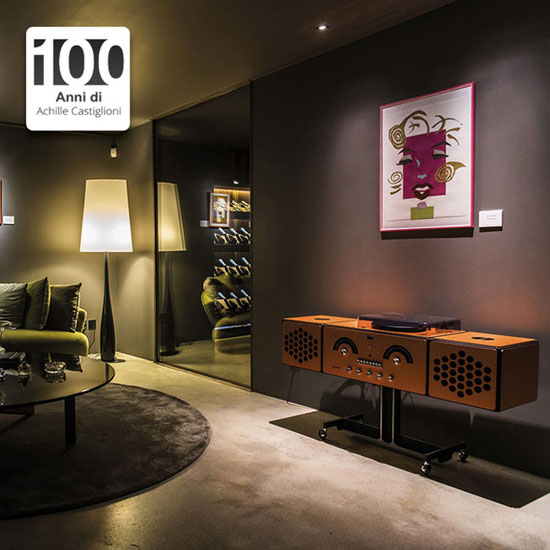 Want one in your life? Well if you do, you will have to decide between the white or the orange finish. Just 100 of each colour are being made as part of the celebrations for the centenary of the birth of Achille Castiglioni, with each one numbered and produced using the original and handmade cabinet design.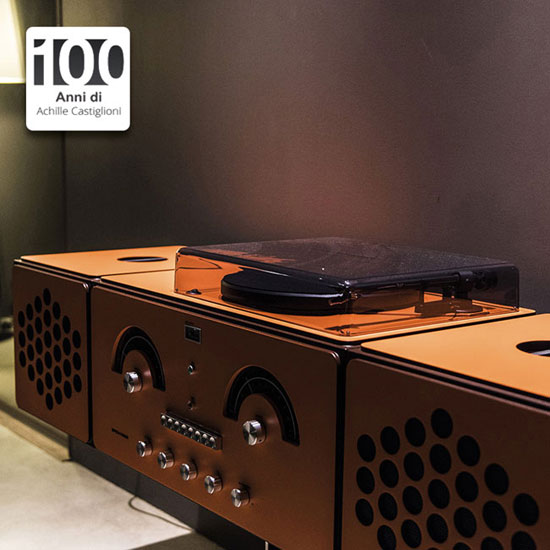 The Radiofonografo also has a Project turntable with Ortofon cartridge, that AM/FM radio, 2x RCA audio jacks for external sources, 1x RCA audio output for connecting to an external amp, 1x RCA audio output for connecting to an external subwoofer and 1x 3.5 millimetre preamp audio jack for your headphones.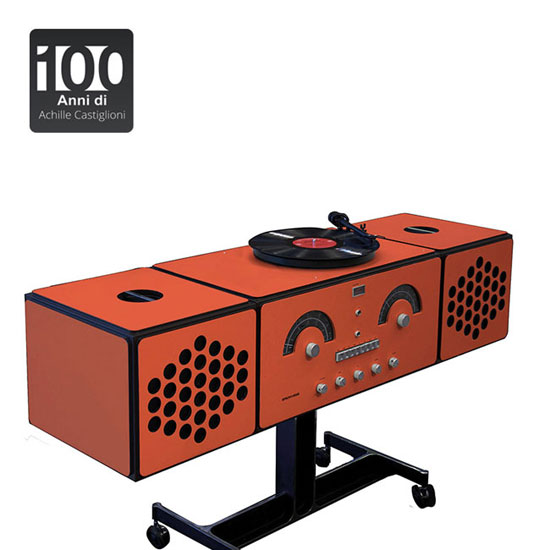 As I said, Bowie's unit went for £257k, but this reissue is available for a fraction of that price. But that doesn't necessarily mean it comes cheap.
The white version retails for £6,175.32, while the orange is slightly pricier at £7,058.77. Not that each is numbered in order of sale and handmade to order, which means a lead time of something like six weeks. A design classic and a rare opportunity to get one in your life.
Find out more at the Brionvega website
Note that there is cheaper reconditioned one on eBay right now for under £5,000, but for the money being mentioned, I would suggest saving a little more to get one of the new reissues
Via Retro To Go