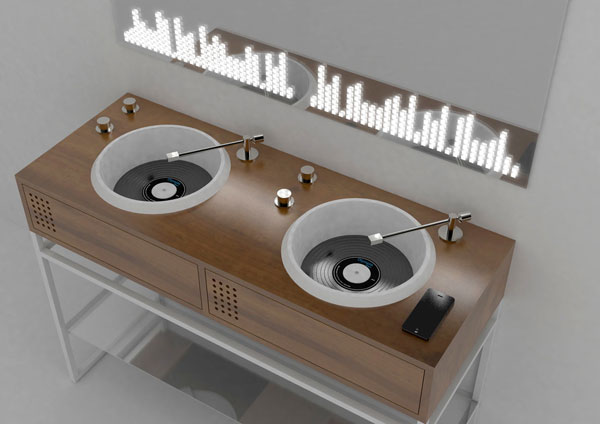 How often do you see something exciting for a bathroom? not often I'd guess. So these amazing Vinyl bathroom units inspired by DJ decks by Olympia Ceramica are a welcome sight.
They are pretty amazing too. If you are anything like me, you love your vinyl and the players that spin it. I've got numerous players in various states of repair, but it's fair to say that I have never thought of having one in the bathroom. Water and record players are not a good mix.
However these aren't actually record players. The vinyl range, designed by artistic director Gianluca Paludi, is a set of bathroom / sink units inspired by the DJ decks and consoles of the 1970s. As a piece of theatre for the bathroom, it really is 'job done'.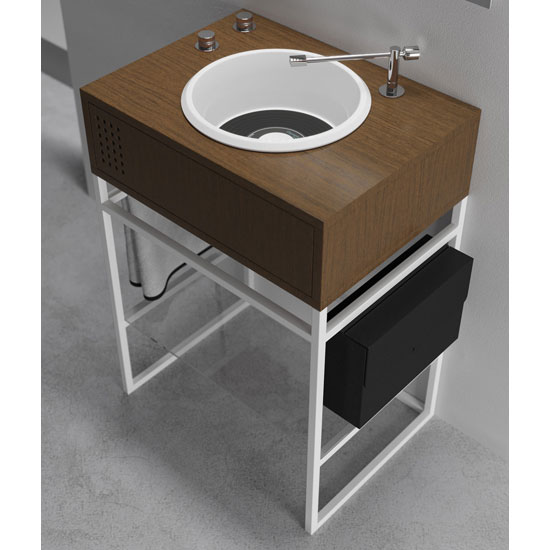 Not just novelty though. Although that novelty plays a big role in its appeal. Take your pick from a range of sizes and colours, each one with a wooden base and recessed sink basin with the 'vinyl' at the bottom.
The arm and stylus combines to make the tap and the volume controls actually control type water flow and temperature. It is incredibly clever design.
Other accessories are available, including an LED mirror that looks like an audio equaliser, but at the end of the day, it really lacks the music. Well actually it doesn't.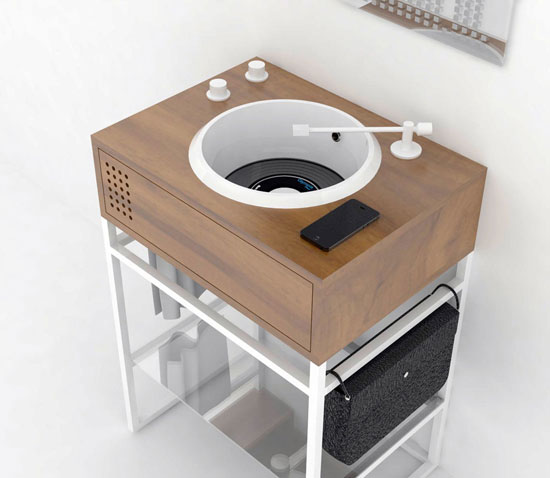 That problem has been dealt with by built-in bluetooth speakers, so you can listen to your favourite tunes whilst doing your bathroom essentials. A lovely finishing touch.
Before you rush out to order any of the Vinyl bathroom units, a word of warning. They aren't actually available just yet. These have been shown off by Olympia Ceramica, but have yet to get a formal release date and price. Which means you have time to save up, as these will almost certainly not be cheap. But do keep an eye on the retailer's site for those all-important selling details.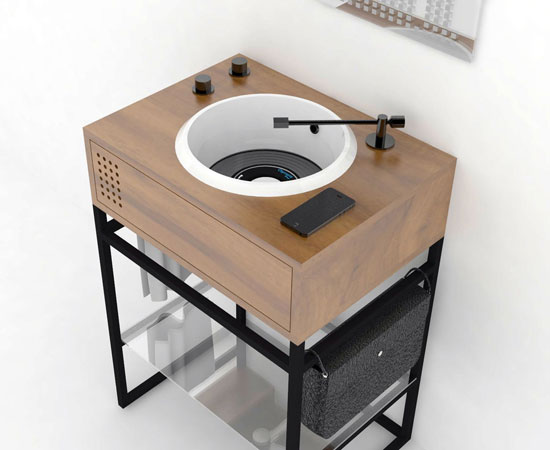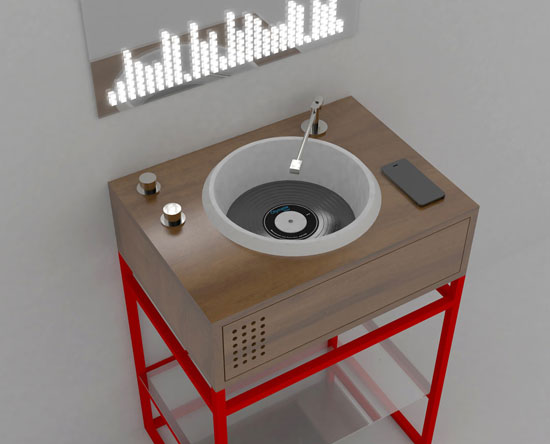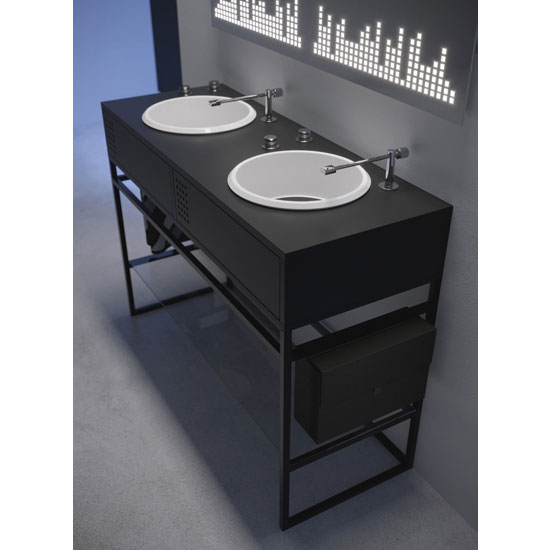 Via Design Milk