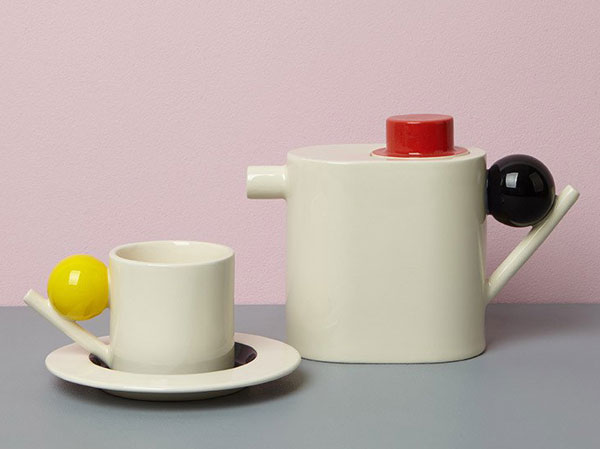 A rare foray into the the home so we can tell you about the wonderful Bauhaus-inspired geometric ceramics by Design K.
No, these are not antique pieces from the early part of the 20th century, these are all-new designs all about 'embracing the spirit of Bauhaus' with forms inspired by Oskar Schlemmer's 'Triadisches Ballett'.
All are earthenware pieces that are made in England, with a choice of mugs in various colour options, as well as cup and saucer set or tea pots with similar colour choices. If you want less colour, there are some monochrome designs on the site too.
Whether you use then or not, they look amazing and if you have a modernist houses (or aspire to one in the future), they are an ideal finishing touch.
As for price, a mug is £22, a tea pot sells for £65 and a cup and saucer set is £38.
Find out more at the Design K website
Note that Aram should also be a stockist soon.