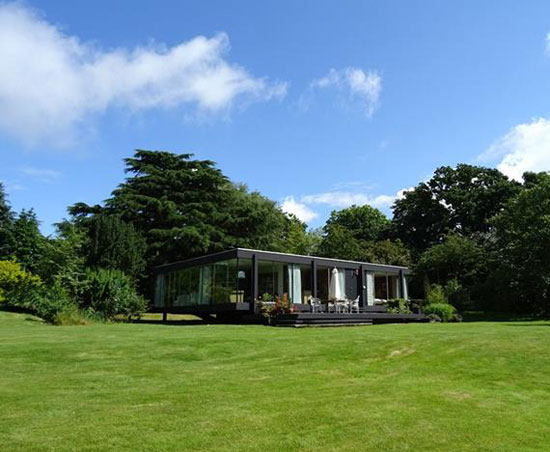 If this place looks familiar is perhaps because it has been featured here before. But it wasn't the 1970s Peter Aldington and John Craig-designed Ketelfield in Higham, Suffolk when we covered it.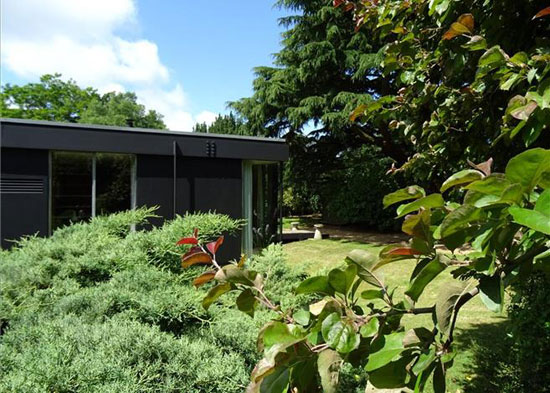 Back then (in 2014), the house was known as Wedgwood House, the work of Peter Aldington and John Craig in the mid-1970s and a house with a strong Mies van der Rohe influence. Think Farnsworth House.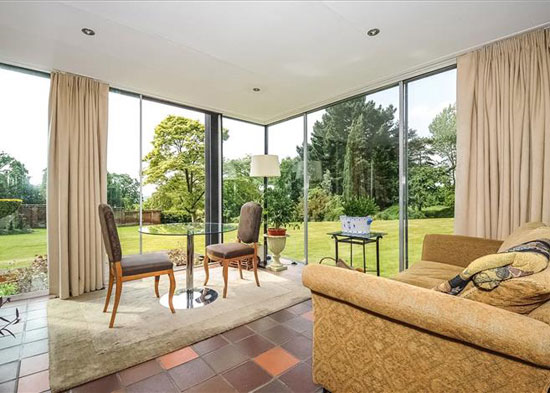 So what's changed? Well, a little more than the name in actual fact. But nothing too extreme. After all, this is a grade II-listed modernist property.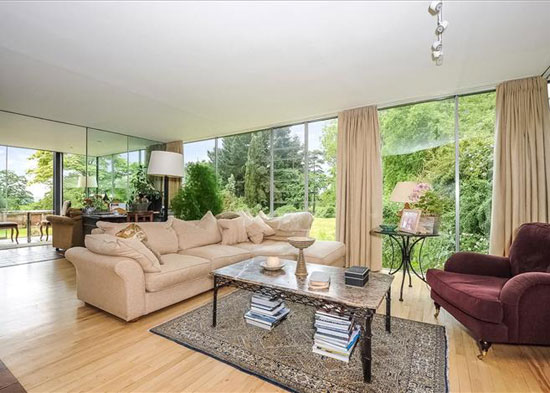 As far as we can see, some tweaks to the living space, which look down to decor and furnishings than anything structural. Also, the exterior, which looked rather metallic when the house last appeared on the market, now looks more black than grey. The agent mentions black painted Douglas Fir panels, which might well have been renovated rather than added. But that's something to check up on if you book a viewing.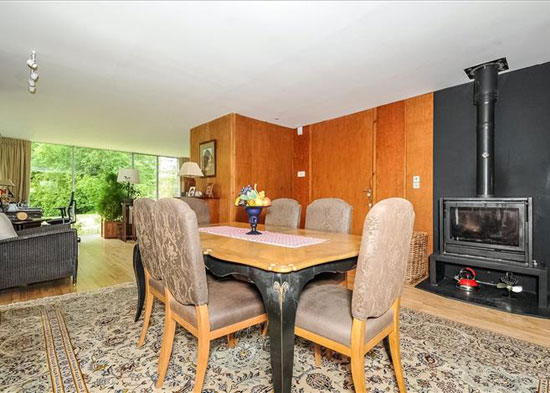 Outside of that, this is still very much the same steel-framed modernist property we loved a couple of years back, albeit with a cheaper asking price. More on that in a moment.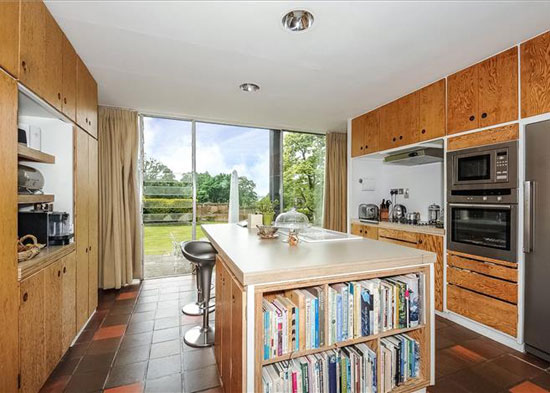 For now, let's talk about what you get, which is a heavily-glazed, largely open plan property, designed to bring the outdoors in, especially the nearby Stour valley.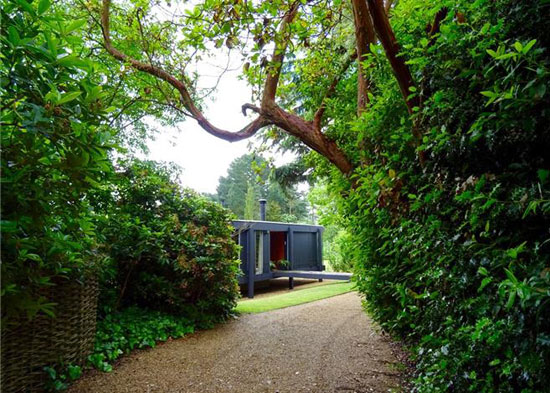 The house is approached via a pedestrian bridge, with the 'wide' front door leading into an entrance hall, which in turn leads to the kitchen and principal reception rooms. Beyond that is further reception space, as well as three to four bedrooms. The layout is versatile, hence the vagueness of the space listing. Two bathrooms finish off the floor space, which covers 1,841 sq. ft. in total.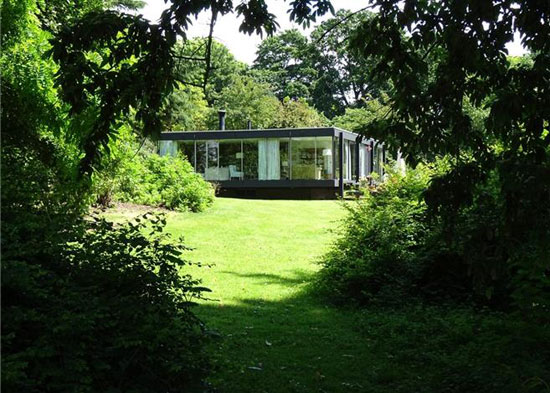 The gardens and grounds at Ketelfield are described as 'beautifully maintained', with a raised steel framed terrace descending to open lawn, mature trees, flower gardens and beyond that, a traditional walled garden and greenhouse.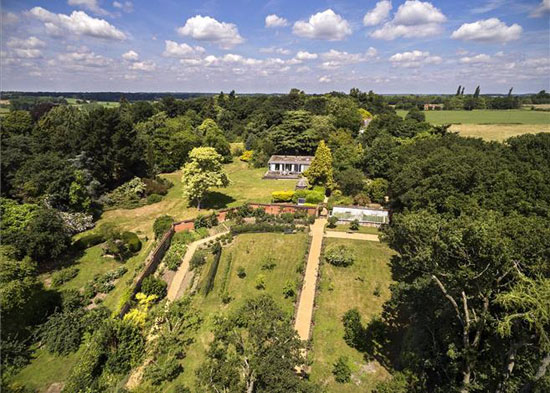 This has been listed twice in the fairly recent past, once at £1,950,000 then later at £1,500,000. Currently this is up at offers over £1,000,000.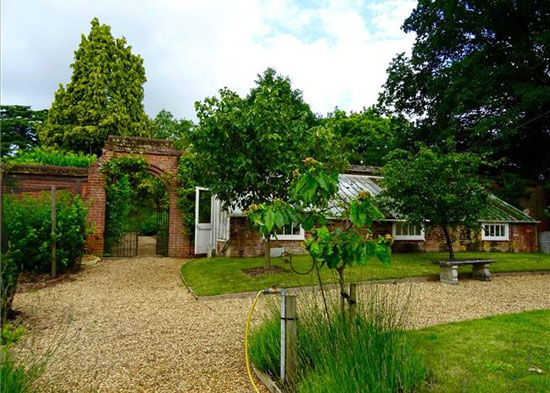 Images and details courtesy of Knight Frank. For more details and to make an enquiry, please visit the website.
Property Location