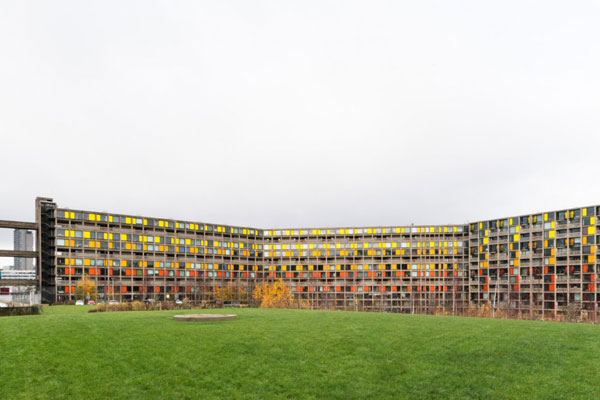 We saw these up for sale 'off plan', but this is the first time we have seen an apartment in the brutalist Park Hill development, Sheffield, South Yorkshire on the secondary market.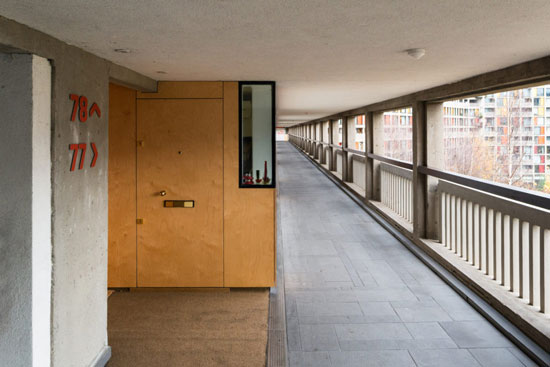 Once upon a time, this was the future. Streets in the sky and a self-contained inner city village that had its own shops, even its own ilk float doing the rounds. But times changed. Park Hill declined and the development became rather less desirable.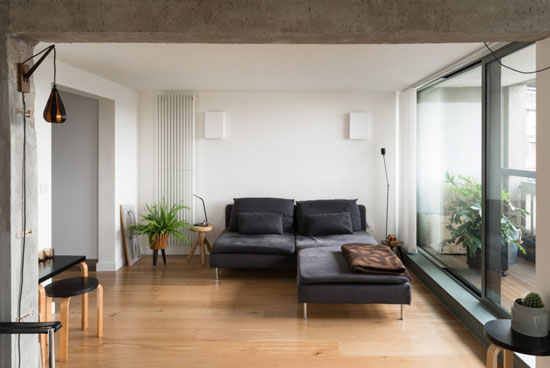 But the turnaround started when this amazing construction, built between 1957 and 1961, was given grade II-listed status. The Jack Lynn and Ivor Smith design (under the supervision of John Lewis Wormersley) was taken on by Urban Splash, using a design by architects Studio Egret West, Hawkins Brown and Grant Associates.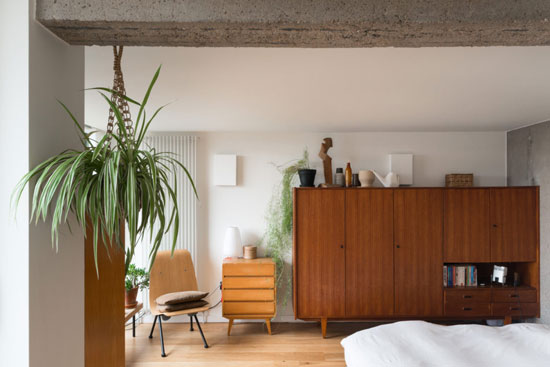 The work was shortlisted for the 2013 RIBA Stirling Prize and the apartments in the first phase were snapped up. Park Hill is built over four 'ranges' linked by bridges, with the idea being to renovate all the apartments and bring back the 'high street' of shops and utilities. Theoretically that milk float could come back too, as the wide street system outside the apartments is still in place.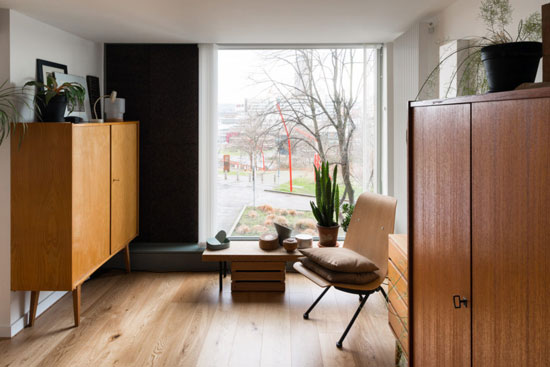 Presumably this was one of them, a three-bedroom dual-aspect apartment, arranged over two levels, one that offers wonderful views across the city and the southern Pennines from the 6th and 7th floors.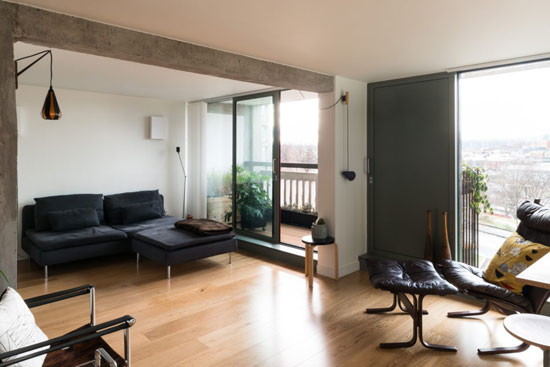 Externally, it has colourful anodised aluminium panels replicating the coloured brick tones of the original façade while inside is 1,090 sq. ft. of living space, aluminium-framed floor-to-ceiling glazing, engineered oak flooring and exposed concrete structural elements faithful to its Brutalist heritage.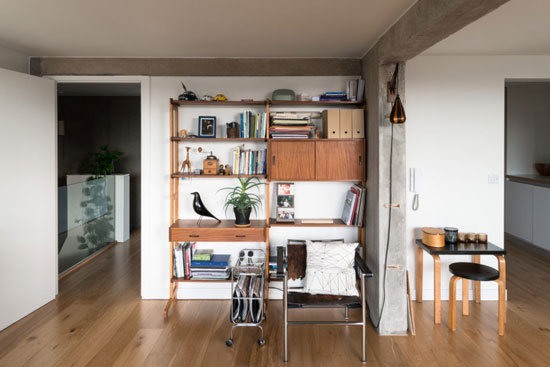 On one floor you will find an 'expansive' master bedroom with en-suite shower room, floor-to-ceiling glazing along an entire run and a glazed sliding door to a timber-decked balcony.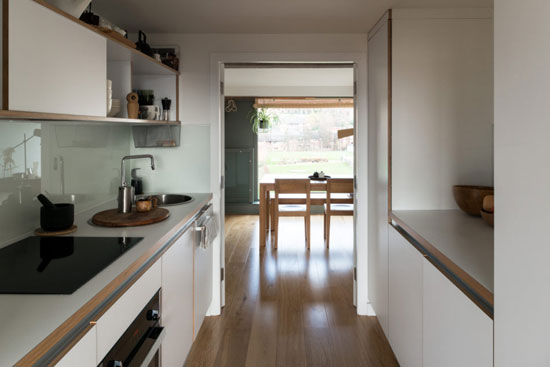 A timber staircase takes you to the upper level with access to a store room and family bathroom. To the right is an 'enormous' living room with a timber-decked balcony and separate smaller metal balcony. There's also an open-plan kitchen with built-in appliances, a second bedroom (which can be used as a dining room) and a third double bedroom.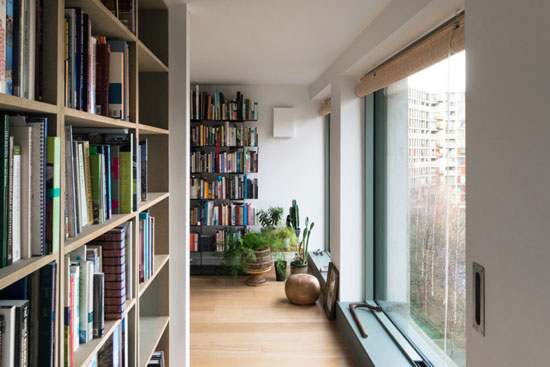 Those amenities include a nursery, a 'soon to be opened cafe', a village green plus new work-spaces for businesses, artists and students, along with secure parking.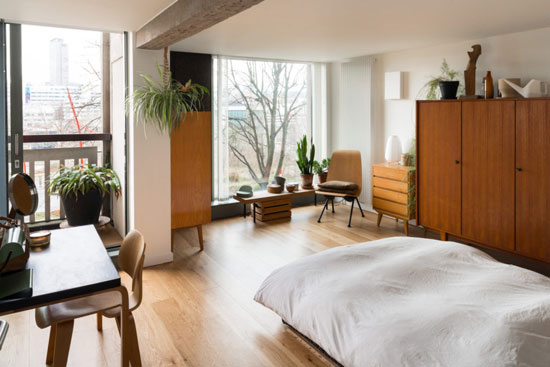 Fancy moving in? £185,000 is the asking price.
Images and details courtesy of The Modern House. For more details and to make an enquiry, please visit the website.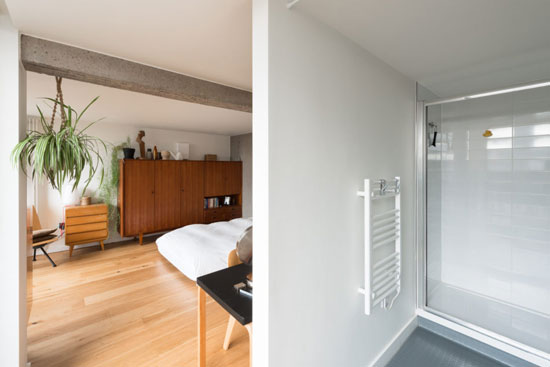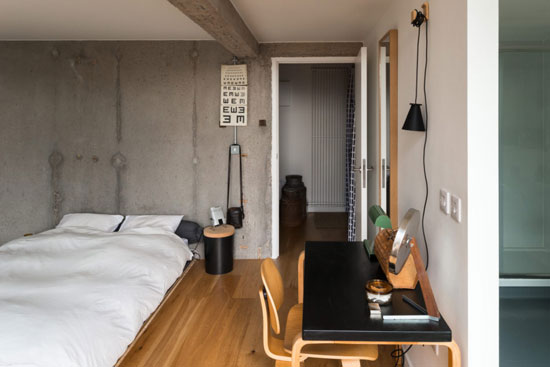 Property Location