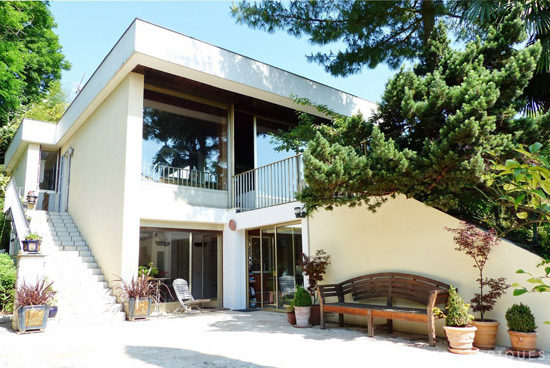 This 1960s Raymond Fischer-designed modernist property in Andrésy, northern France is up for sale, with a touch of Le Corbusier thrown in for good measure.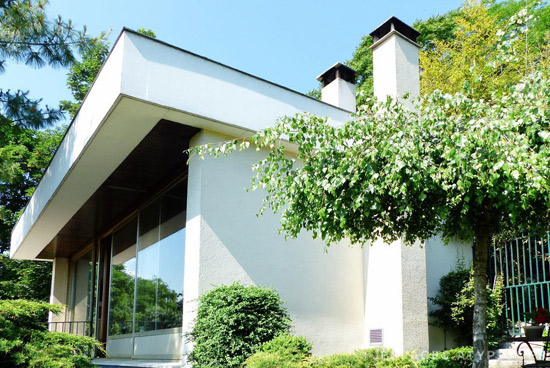 We think this dates from the 1960s. Although there is material about the architect available, we haven't found anything relating specifically to this property. A gut feeling and the general look suggests 1960s, perhaps early 1970s. Certainly that 'ball park'.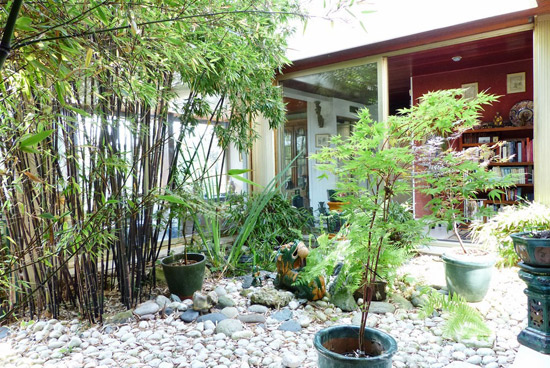 As for the Le Corbusier link, Raymond Fischer was a pupil of the great man, with this house said to be inspired by those teachings.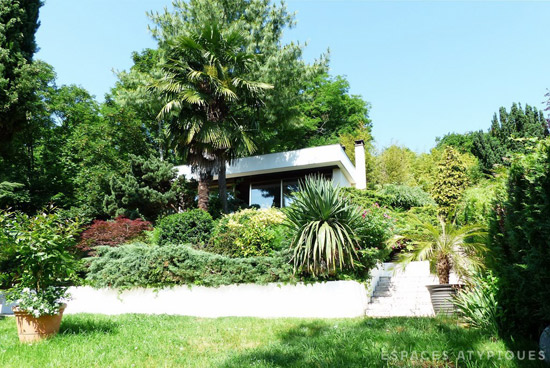 You will find it in what's described as the 'pretty village' of Andrésy, close to the Seine banks and amongst quite a lot of foliage. Indeed, the garden is said to be a selling point here, covering around 200 sq. metres and certainly a feature. I'm guessing you will need to love gardening or be willing to employ someone else who does to keep in under control. Definitely substantial.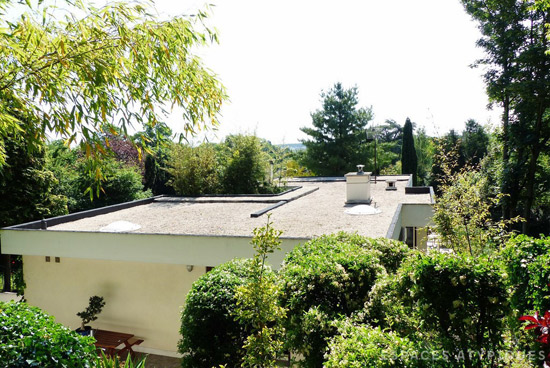 As for the house itself, that's a flat roof construction with good space and plenty of light, courtesy of the heavily glazed frontage. An interesting design too, with the house over the two levels, each with its own entrance and access to the garden. I guess theoretically that means you could split the place (if you know someone who wants to go halves for a holiday let). But a viewing will be needed to see if that's a practical idea. It sounds a strong possibility.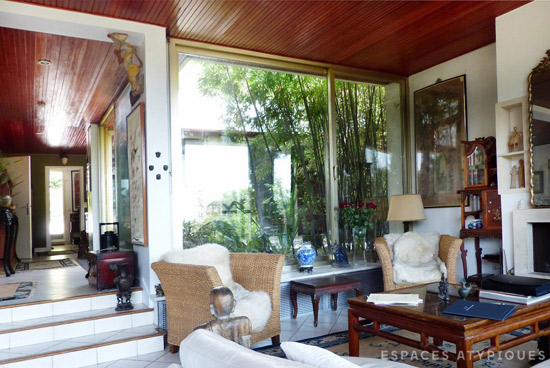 According to the details, the main entrance on the higher level opens onto the patio, with a spacious living room also accessing the outside space. A kitchen and a dining room plus a master suite with bathroom, two further bedrooms and a shower room complete the first floor.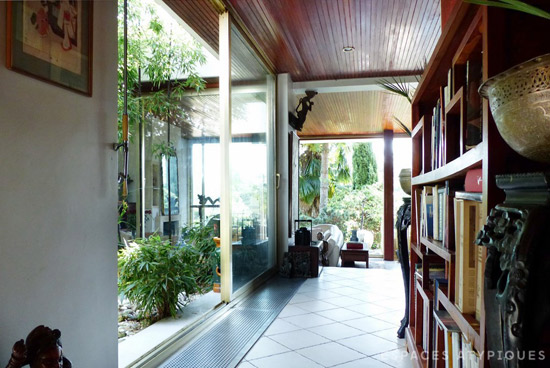 The ground floor below has a second living room with open kitchen, large bathroom, an office and two additional bedrooms. So you can see why it sounds like a 'split' or shared space is possible.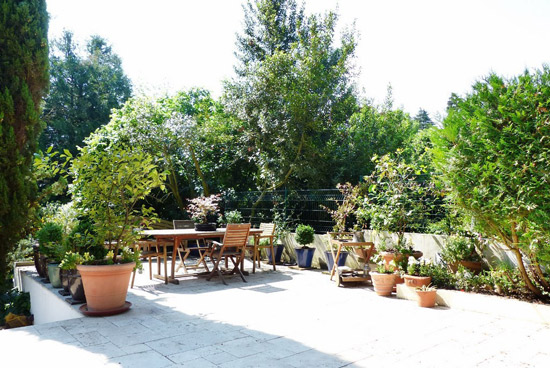 Terraces too to take in the garden, as well as the large patio space. So no shortage of vantage points to take in the scenery.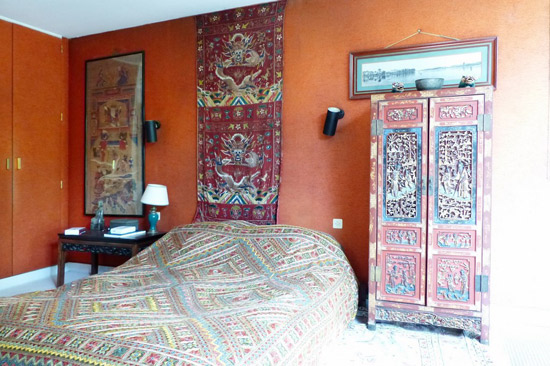 If that sounds like a dream, you can make an offer, but you will need around €785,000 to secure it.
Images and details courtesy of Espaces Atypiques. For more details and to make an offer, please visit their website.
Property Location