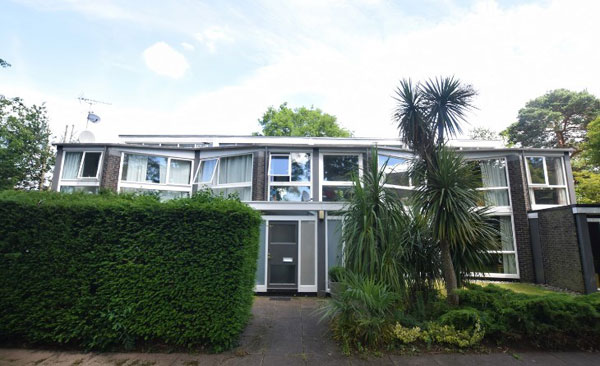 If you want to make a Span your own, then you might want to check out this 1960s Eric Lyons-designed Span House on the Templemere Estate, Weybridge, Surrey.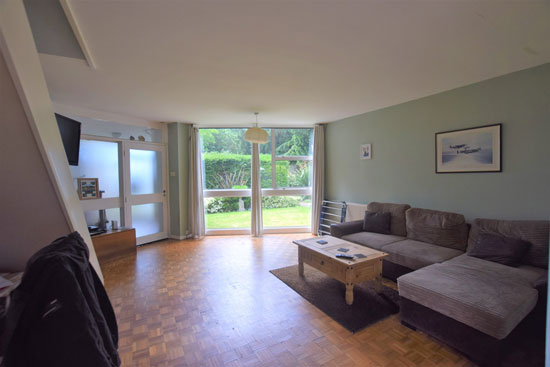 That's because it needs work. How much depends on the direction you want to take this place. Previous examples of these houses on the site have highlighted both a back to the 1960s finish and something more contemporary. So the design itself is flexible, as well as interesting.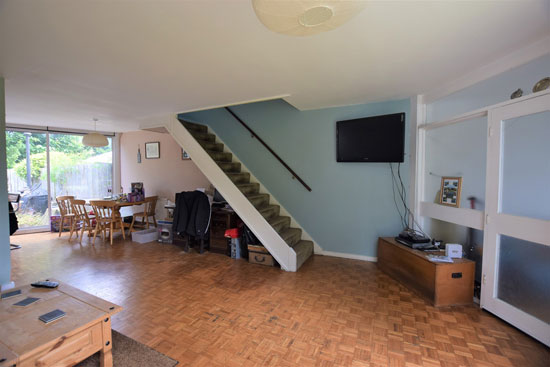 The houses on Templemere are some of the bolder examples of Span architecture and this terraced unit is no exception. It's all about the angles and the glazing. There is plenty of both in this early-1960s property.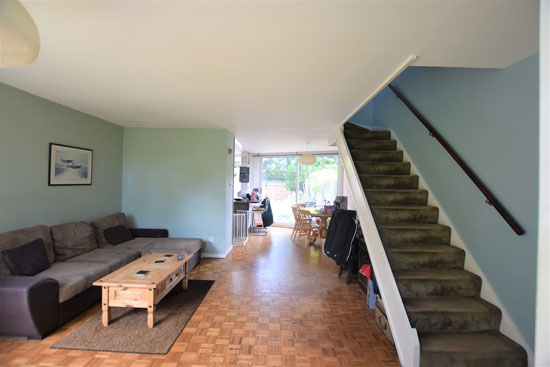 Although saying that, the house isn't a million miles away from a typical Span layout once you get beyond that. So an open plan reception area with parquet flooring, an open staircase and a kitchen that's also open to the main living room for example.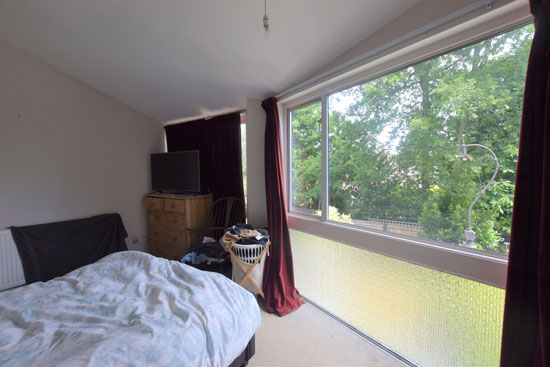 Head upstairs and you will find two double bedrooms, one single bedroom (with vaulted ceilings) and the bathroom. The agent adds that some owners have used the roofline to create a mezzanine floor if you need more space. Talking of space, there's a garage nearby too.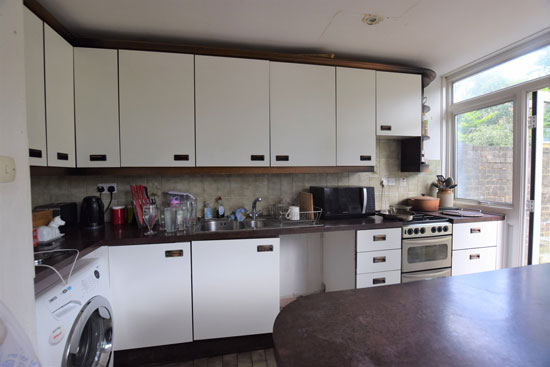 Of course, there is communal space too. The house sits within 12 acres of mature landscape gardens, communal lawns, woodland and with a share of Henry VIII's Broadwater Lake too.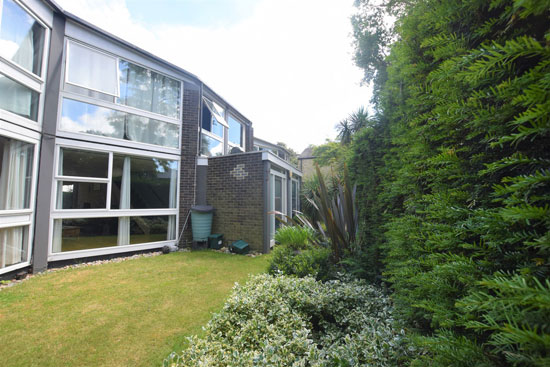 But the house needs some work. I think the word is 'tired' and the house both inside and especially at the rear needs some updating or backdating if you want to go back to authentically 1960s. See the agent's site for the full set of images.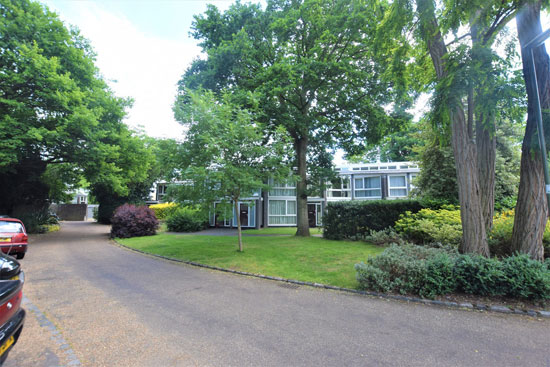 Basically, you will probably want to budget in some money for renovation on top of the asking price. Talking of price, you are looking at £475,000 for this one.
Images and details courtesy of Purple Bricks. For more details and to make an enquiry, please visit the website.
Property Location