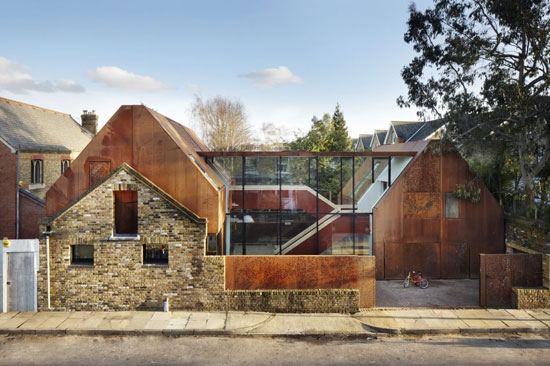 Always nice and indeed always interesting to see a Grand Designs project on the market. If you fell for the Piercy & Company-designed Kew House in Richmond Upon Thames when it was on TV, you can now move in. As long as you have plenty of cash to spare.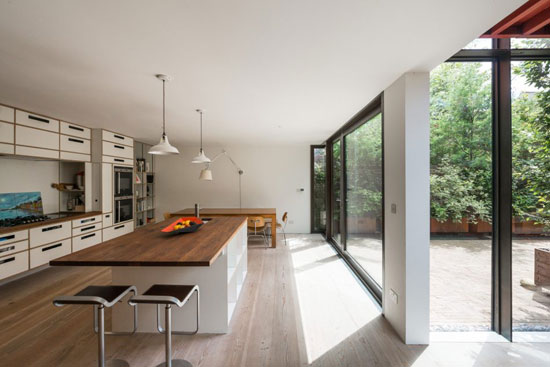 The house was featured back in 2014, with the build / conversion taking around two years in total. It was obviously worth the effort, with Kew House shortlisted for the RIBA house of the year award in 2015. Not bad for a house that initially cost £400,000.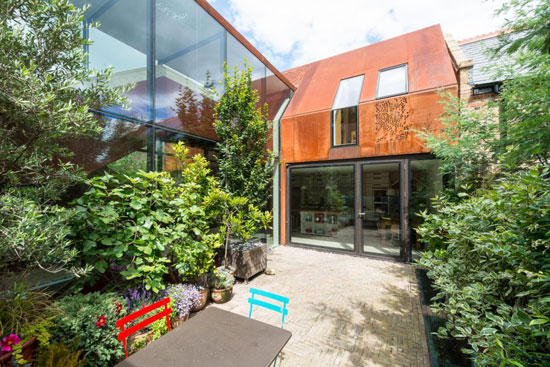 Of course, a lot of value was added in the meantime, with the original property pretty much derelict buildings. A friend of the the owners, renowned architect Stuart Piercy, stepped in and created something very modern, but with the past still in the mix. Interesting is a word we would use. Perhaps even unique.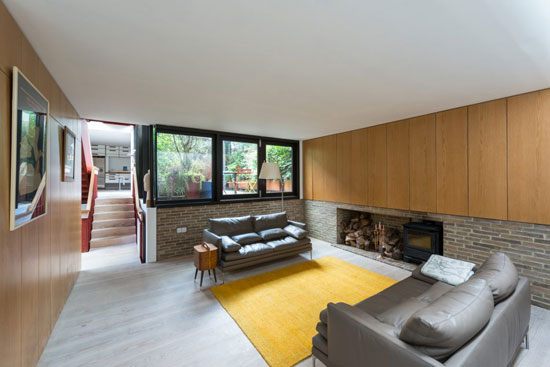 The 'new' house is partly set behind the remains of a Victorian stable, with two gabled living wings based around a central courtyard, connected by a 'glazed circulation block'. Check out the photos, it should make sense of that.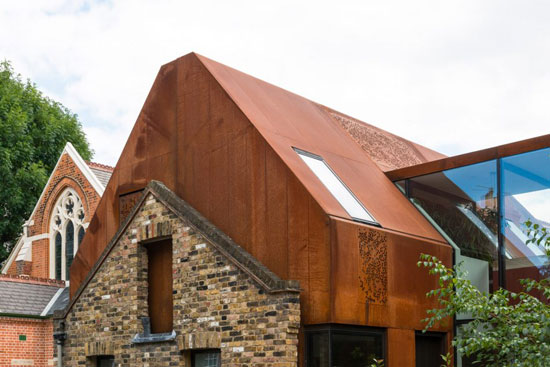 Each of those wings has a pre-fabricated weathered steel cladding, which is perforated at certain points over glazed areas to 'mimic the effect of dappled light through the branches of trees'. That glazed block covers a steel staircase which also acts as a link bridge between the opposing wings. It's a wonderfully eye-catching mix of the old and the new.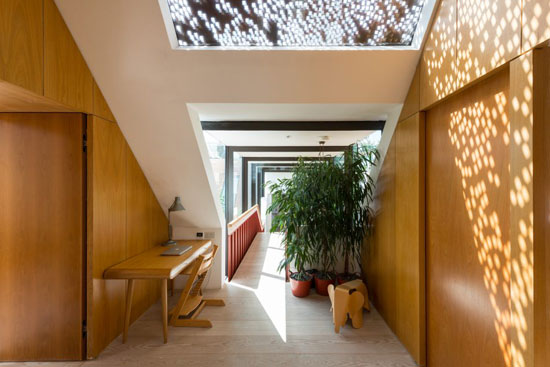 Head in via a brick-paved courtyard, which takes you into what's described as a 'spacious' kitchen / dining area with full width doors that open onto a walled rear courtyard. That kitchen area also has bespoke units, a pantry, walk-in cloakroom, laundry room and shower wet room with WC.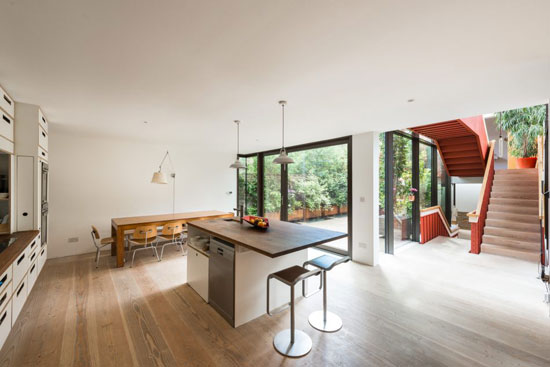 From there, stairs lead down to a brick and oak-lined living room with wood burning stove and window over the courtyard, with more stars taking you down to the basement, which is currently used as a kids play area, complete with – wait for it – a slide from the snug. Also down here is a workshop, spare room leading plus shower room, and two store rooms.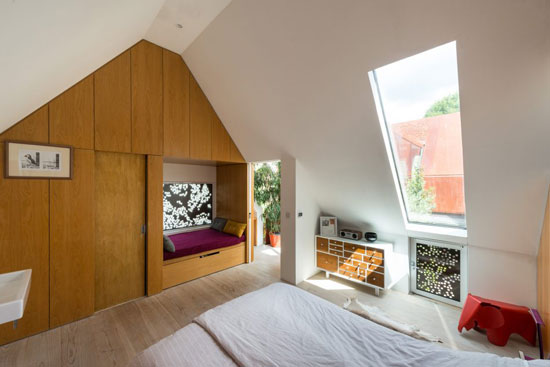 Head back up the stairs and past the living room / kitchen and you'll find the master bedroom with en suite bathroom, walk-in wardrobe and window seat. A 'linking bridge' leads across to a guest room with concealed folding bed, a family bathroom and two 'interlinked' children's bedrooms.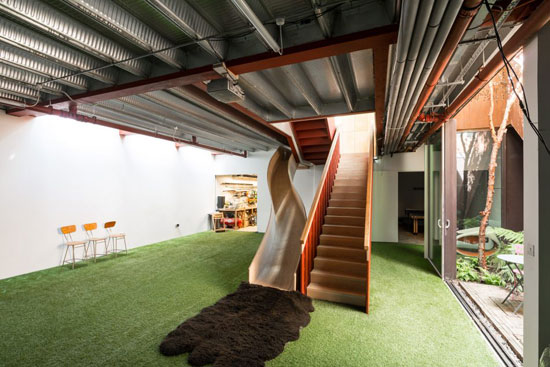 I'm not sure the words really do this place justice. Check out the images here, on the agent's page and of course, the moving images of the Grand Designs episode to get the full picture.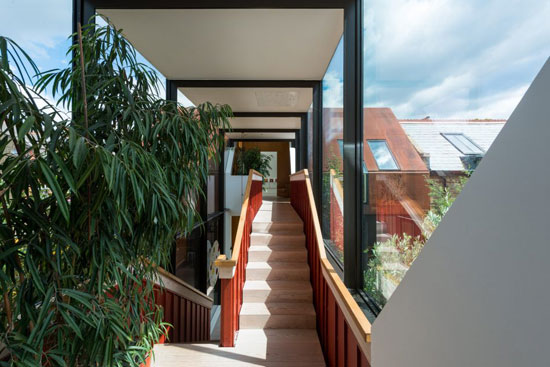 If it appeals, you'll not be surprised to hear that the initial £400,000 investment has increased somewhat with the work. This place is on the market for £3,800,000.
Images and details courtesy of The Modern House. For more details and to make an enquiry, please visit the website.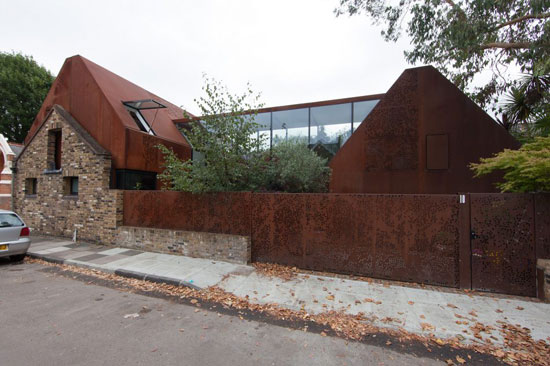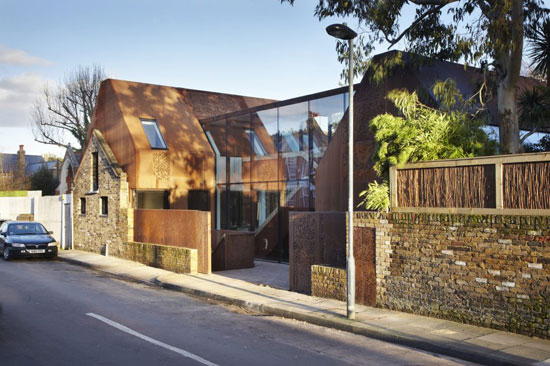 Property Location