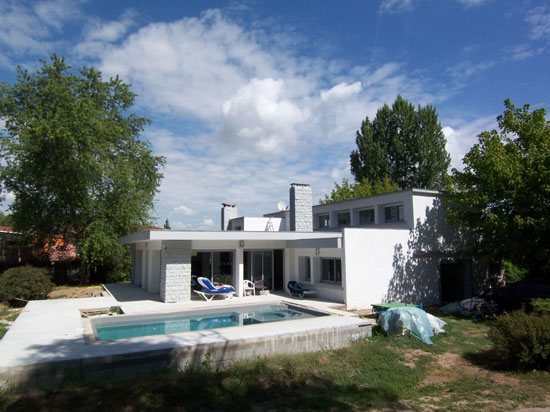 It's a contemporary property, but if you want a midcentury look and some impressive scenery, this four bedroom midcentury-style house in Pineuilh, Gironde, south west France.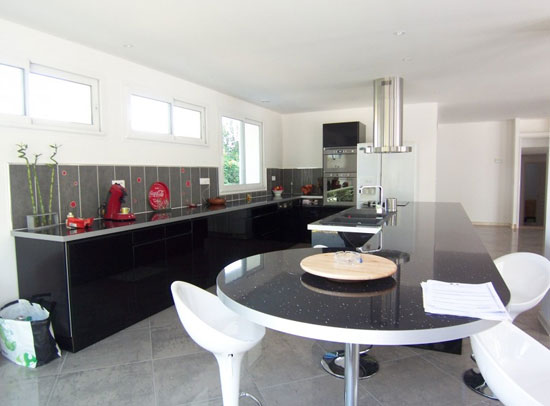 Details of its origin are light on the listing, but judging by the cement mixer in the distance of one of the shots, this looks a recent build or at the very least, a recent renovation. Perhaps both, to be honest.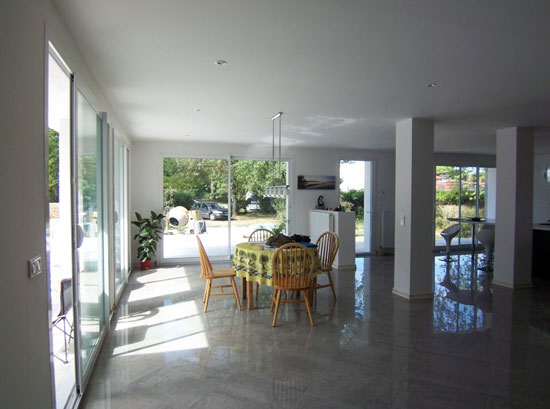 But it does have a ranch-style look, with that exposed stone and open plan living that leads onto the pool outside. Guessing the landscaping is still a work in progress, but as we mentioned, it does look like a house still being finished off. The listing mentions 'brand new' swimming pool and jacuzzi, which is probably the main outstanding feature (when the listing was first put online).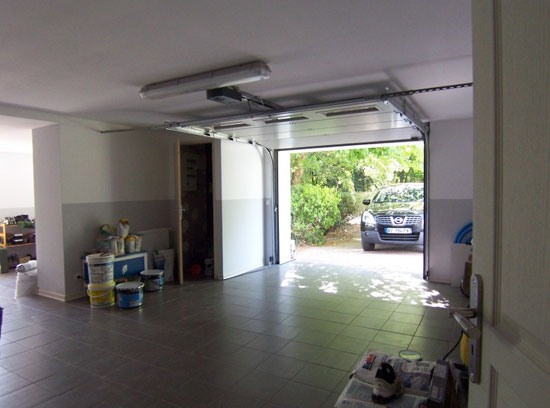 In terms of accommodation, well, there's certainly plenty of space. On the ground floor, you'll find an open plan modern kitchen and a light living room of more than 100 square metres. There's also a lounge, a bedroom with dressing room, a shower room, a toilet and a large garage space.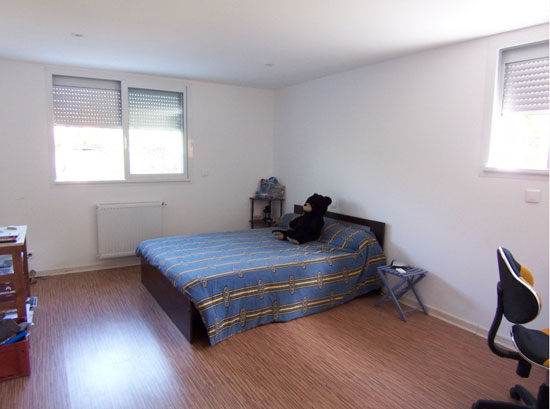 On the first floor you'll find an additional three bedrooms, a bathroom and a toilet. As we mentioned, the living room leads on to the brand new swimming pool with its jacuzzi, which is set in over an acre of garden with mature trees and a paved drive.
Fancy it? £231,212 is the precise asking price.
Find out more at the French Estate Agents website
Big thanks to Craig for spotting this (and other) properties.