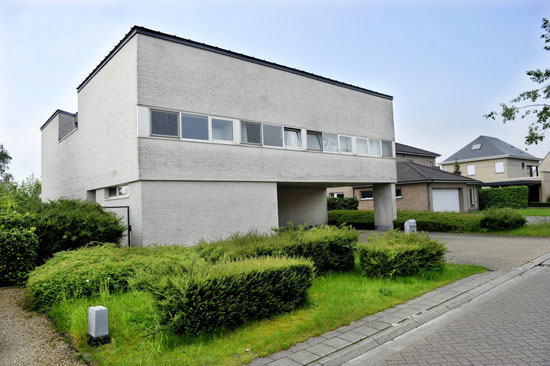 I had this down as a much older property, but the Jan Veelaert-designed modernist property in Kontich, Antwerp, Belgium currently on the market was actually built in the '90s.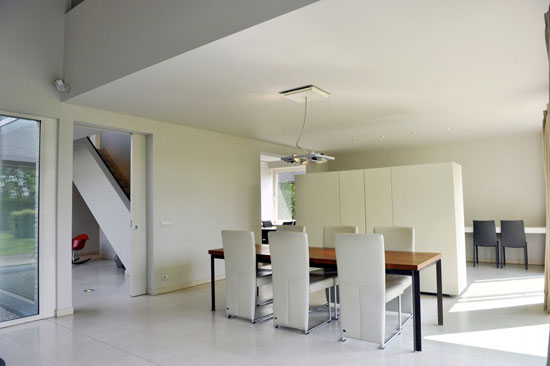 According to the translated details on the site, the architect set up his own firm in the 1980s, working in and around Antwerp, but with more of a focus on commercial projects these days. However, earlier on, he did houses too – and this stark modernist gem is one such project.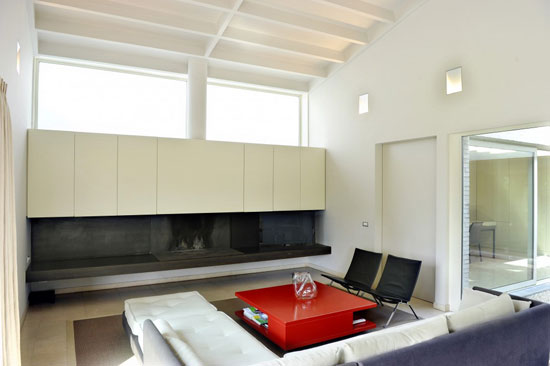 It was a significant project too, both the house and the fittings inside. It sits on a plot of 1.470 sq. metres, with around 370 sq. metres of living space, which includes the basement. It's described as a very well maintained, modern detached villa with a large south facing garden and garage. It's also more contemporary inside that the outside might suggest.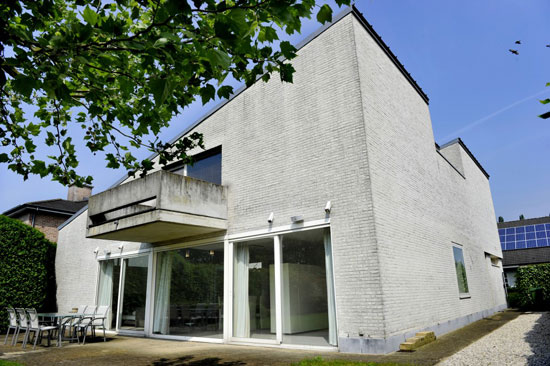 Space-wise, we're talking a large storage cellar with gas, water and electricity meters and above that, a ground floor offering an entrance hall with 'guest' toilet, office space, living space with a stone fireplace and sloping ceiling, dining room with movable cabinet divider and a high-end fitted kitchen and access to that basement. There's also a garage connected, along with a central courtyard visible from the office, living room and entrance hall.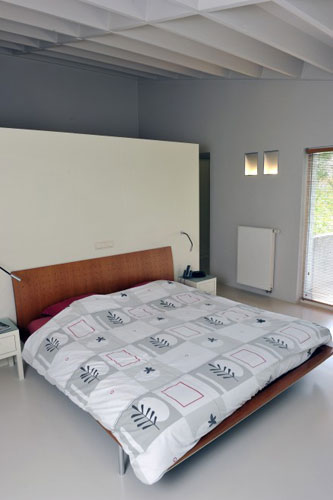 On the first floor, you'll find the master bedroom overlooking the garden with dressing room and en-suite bathroom, along with four smaller bedrooms with separate toilet and shower room. Outside space is described as a mature landscaped garden overlooking fields.
Fancy a move to Antwerp? If you do, the price of this place is 930,000 Euros.