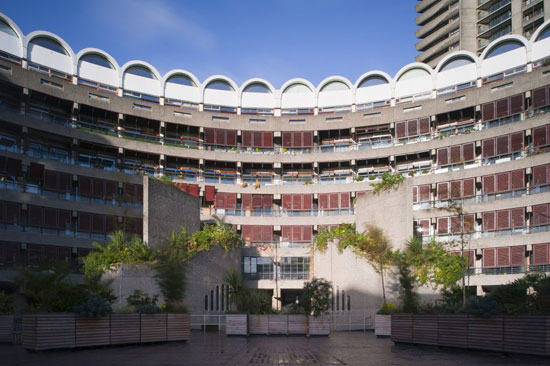 Not sure if we have ever flagged up a property in this particular block before. If that's the case, even more reason to feature this apartment in Frobisher Crescent on the Chamberlin, Powell & Bon-designed Barbican Estate, London EC2.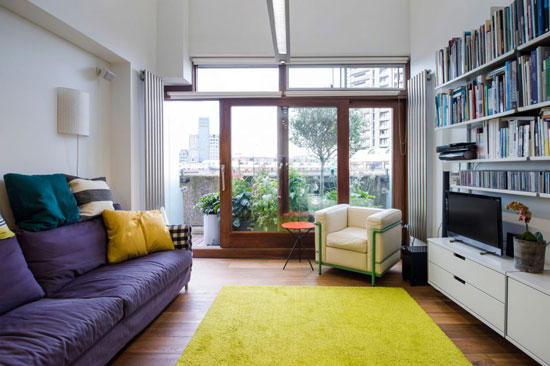 Such an bold architectural statement, Frobisher Crescent is a semi-circular development in them middle of the grade II-listed Barbican estate. Originally intended as a mix of commercial and residential units, the block was actually  leased to the City of London Business School and as such, wasn't used for that purpose until 2008.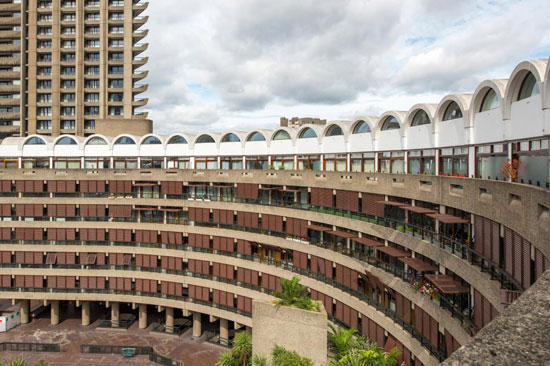 In that year, United House Developments took on Frobisher Crescent, going back to the original plan of residential units – 69 in total – with an interior design by TP Bennett, which, according to the agent, is 'sympathetic to the original Barbican design ethos'.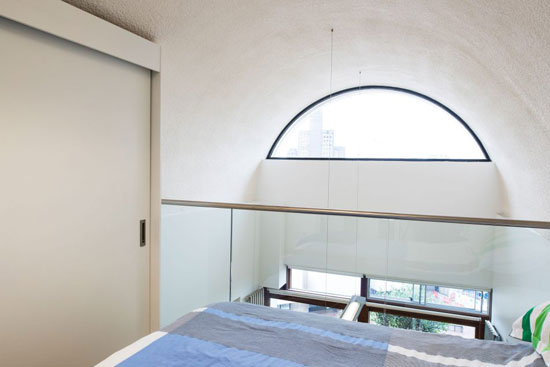 This is one of the smaller one-bedroom apartments, complete with a barrel-vaulted ceiling and some great views over the communal areas of the Barbican Estate.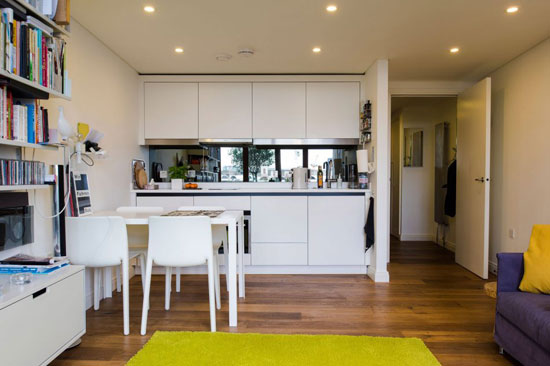 As it's a one-bed apartment, there's only so much we can say about the interior! That's essentially split over two levels, with double-height, open-plan living space and large original windows opening onto a south-facing balcony.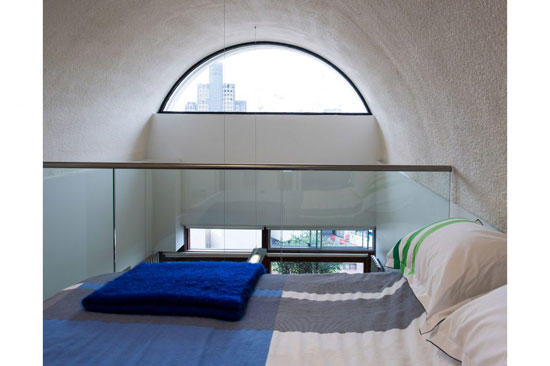 Head up the stairs and you'l find the bedroom, with en-suite bathroom, which looks out over the main living space. Light to upper level is courtesy of a 'large clerestory window that echoes the shape of the barrel-vaulted ceiling'.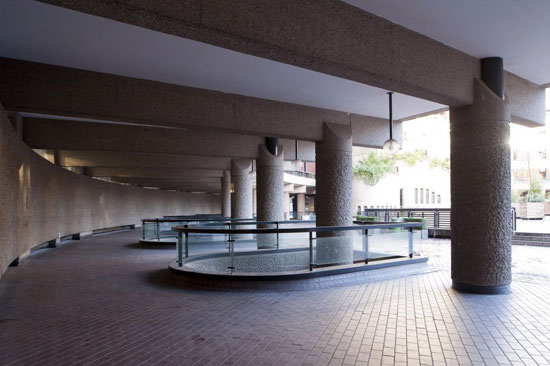 Small, but still very desirable. If you like the look of the place, you will need access to around £720,000.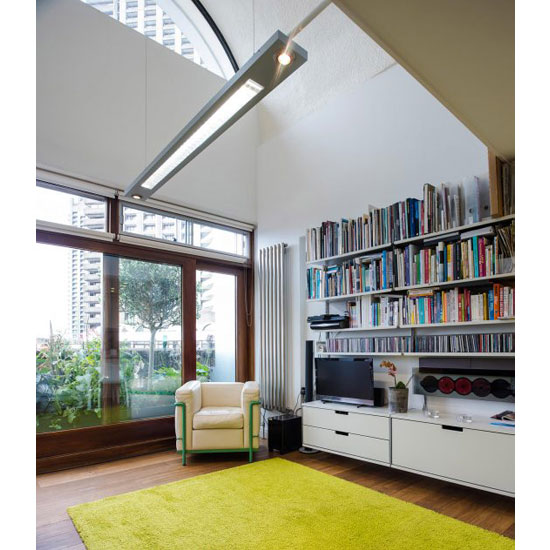 Images and details courtesy of The Modern House. For more details and to make an enquiry, please visit the website.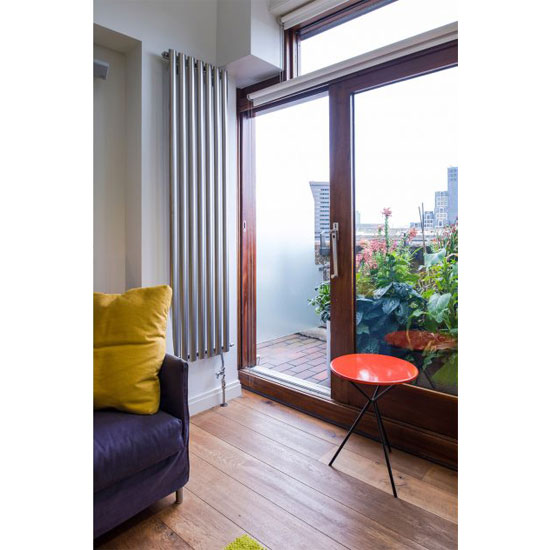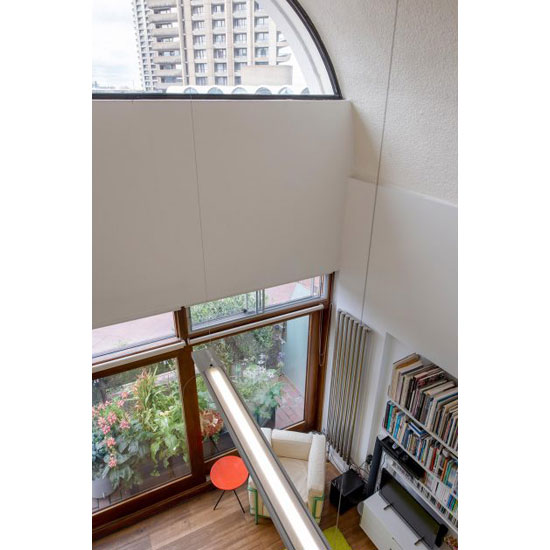 Property Location