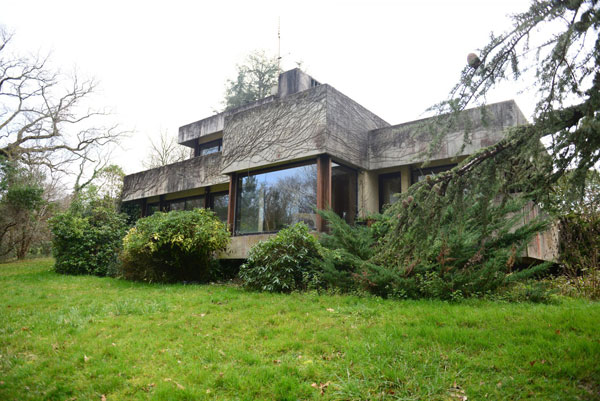 Lovers of concrete might fancy the idea of living in this 1980s brutalist house near Bordeaux, France.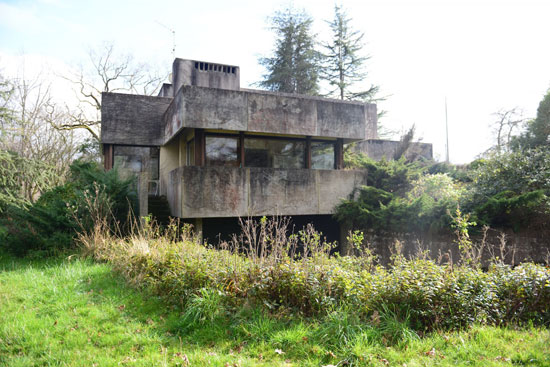 You will find it in Cenac, which is around 30 minutes from the city of Bordeaux and as such, pretty convenient for a major centre, the rail network and an airport. So well connected.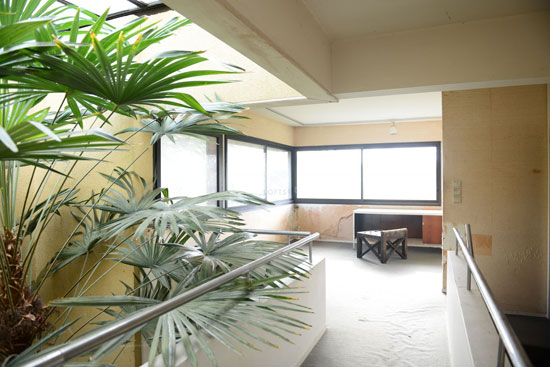 It was built in 1982 by its architect owner who, sadly, I don't have a name for. The agent mentions the usual Le Corbusier influence, but that's pretty much par for the course for any modern house in France being offered for sale.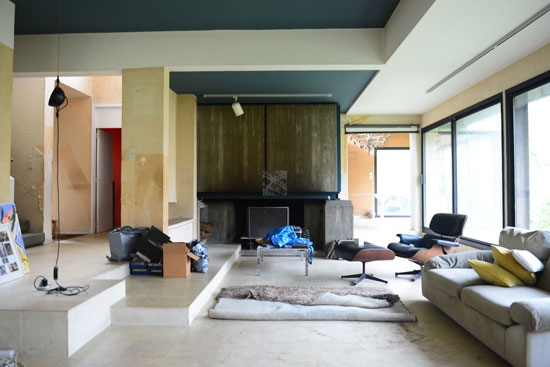 What I do know, looking at the images, is that the house hasn't changed a great deal since the architect finished the house for his own occupation. The agent says refurbishment is required to bring it back to its best, which is probably the case. But that is a big plus, as much of the original detail (if not all) is still in place.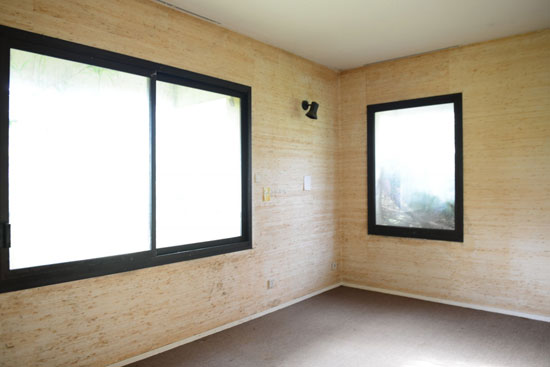 Of course, the exterior is impressive. A few vines seem to be covering the concrete, but that doesn't disguise how impressive that outer surface is. Throw in some large windows and angles and this is quite a design statement.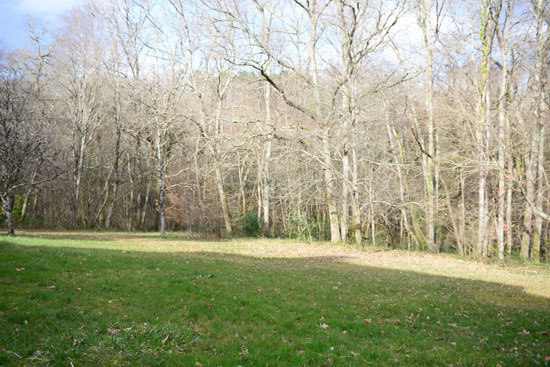 Does it continue inside? From what I can see, I think it does. The walls might be peeling in places and the furnishings sparse, but outside of that, there is much to appreciate.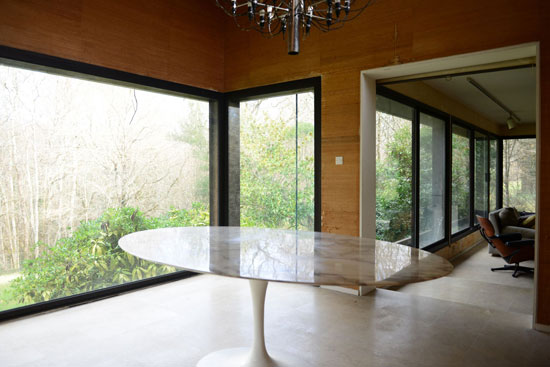 Large spaces, a feature fireplace, the original modern(ist) light fittings and some wonderful views through those large windows over your (protected) land. I can't comment on the state of the structure without a survey, but to me, this one looks like a rework of the decor and you have something very special.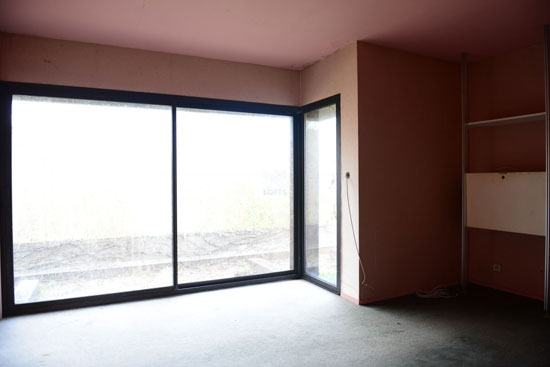 The house is laid out over three levels, with the ground floor offering up a large living space, a dining room, an 'independent' kitchen and three bedrooms, all of which share a bathroom.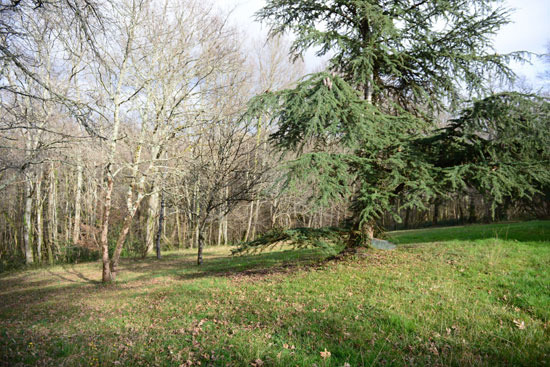 The first floor is described as the 'parental space' with an open office, a bedroom with a bathroom and a dressing room. There is also a partially finished basement made up of three rooms and a wine cellar. More space than you might imagine from an initial glance.
If you need more an outbuilding and a large garage offer just that. As I said, a significant amount of land surrounding the place too, which also offers some privacy too as a nice bonus.
Not cheap though, especially when you consider work if required. This one is up for €1,196,000, which works out at just over £1,000,000.
Images and details courtesy of Ateliers Lofts. For more details and to make an enquiry, please visit the website.