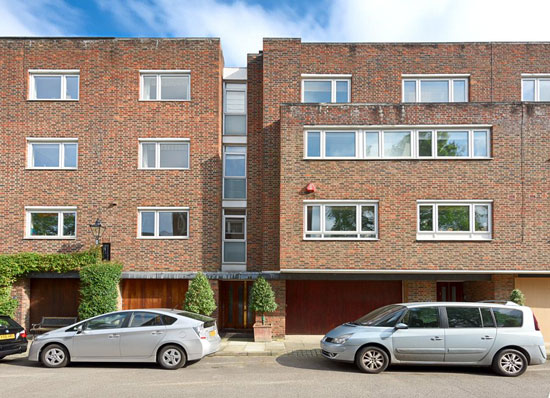 If you fancy something iconic in Holland Park, look no further than this 1970s Fry Drew & Partners-designed modernist property in London W14.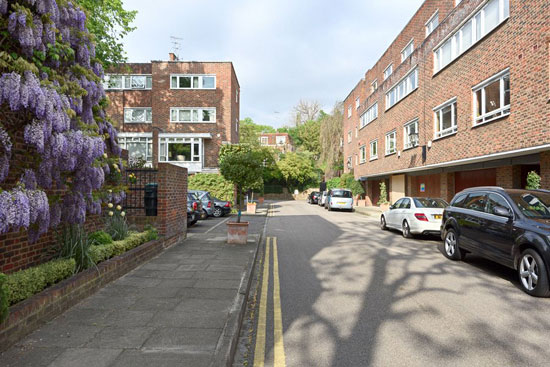 The only frustration is a lack of internal shots beyond the living room. But if you are serious about this place (which means you have a healthy bank balance), you can always book a viewing to check it out in person. The agent adds that it has 'a whiff of Abigail's Party to it', so we are intrigued.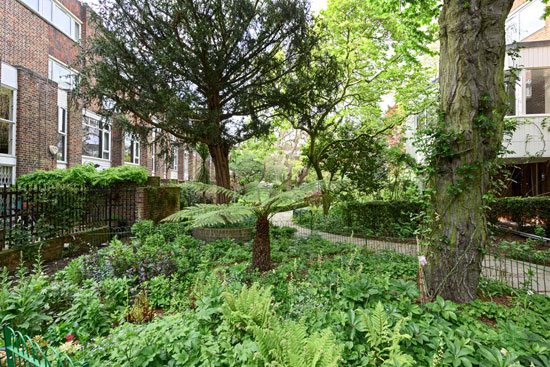 As for the house, this is part of a modernist development that was built by Wates from the late 1960s into the early 1970s to a design from Fry Drew & Partners.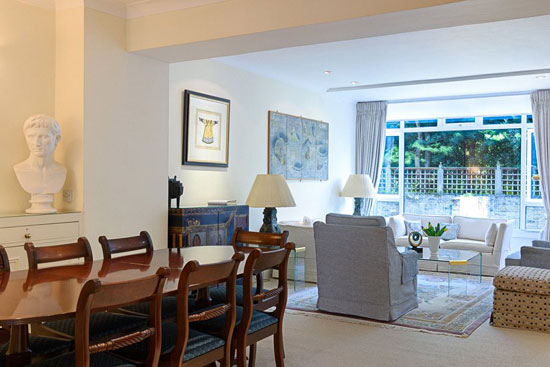 The designs of the houses are quite minimal and put us in mind of the 'fuss free' modern movement architecture of the 1930s rather than a build from the 1970s. But in hindsight, that's a good thing. This is modernism that transcends time, still as hip and stylish today as it was back in the day.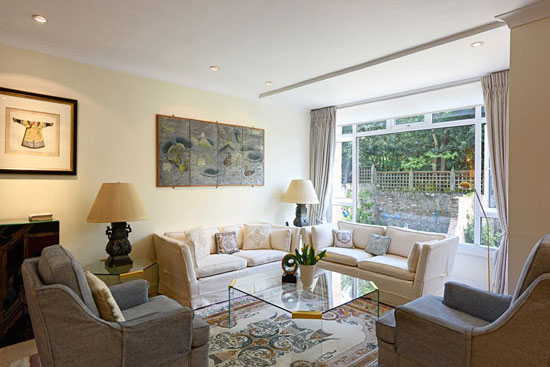 As I said, we can't see too much beyond the main living room. But what we can see suggests a well-maintained fairly neutral interior rather than a relic of its past. It possibly just needs updating to something more akin to its modernist nature (if that's your taste).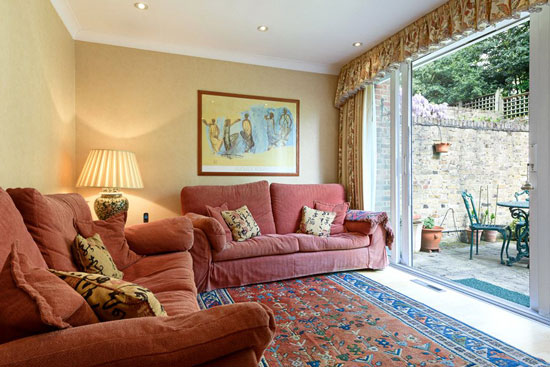 As for space, that's quite considerable. You get a total of five bedrooms over the top two floors of this place, along with a 'big' first floor reception room with adjoining kitchen.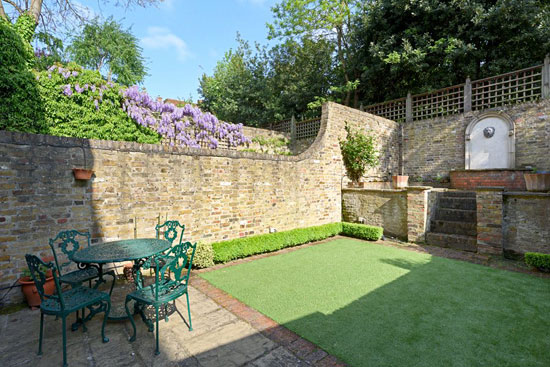 On the ground floor there is also a utility room and a garden room, which could easily be reworked as a study, or playroom, with some lovely views over the garden. Beyond the house you get a garage that 'still actually fits a car'. Always a bonus. I believe there are communal gardens too, although that isn't mentioned in the particulars.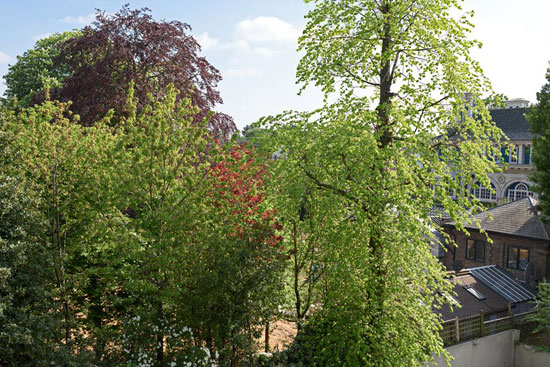 As we hinted above, this doesn't come cheap. If you want it as your next home, the guide price is £2,950,000.
Images and details courtesy of Crayson. For more details and to make an enquiry, please visit the website.
Property Location