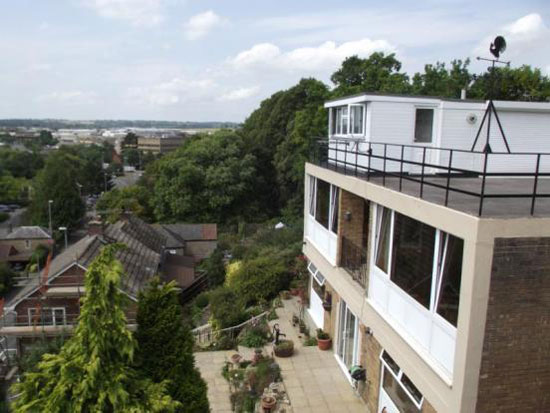 If you are local to Yeovil, you might know that David Young designed the Octagon Theatre in that town. He designed much more too, including this David Young-designed four bedroom house in Yeovil, Somerset, which was actually designed by and for the architect himself.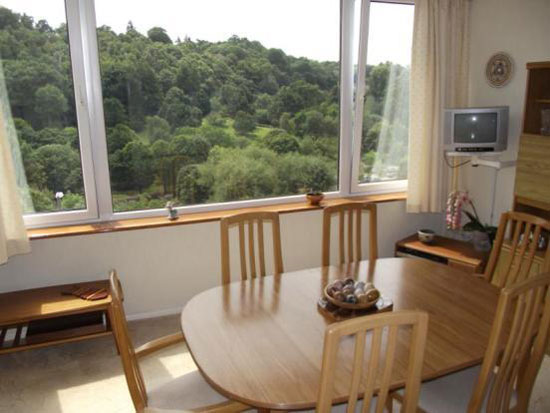 We're pitching this as a 1970s build, but it could actually be a late '60s design – there are no details in any of the listings for the house. But we do know that it's all about the views, offering panoramic views over Yeovil Country Park and beyond, as well as the convenience of being located close to the town centre of Yeovil. Best of both worlds if that's your base.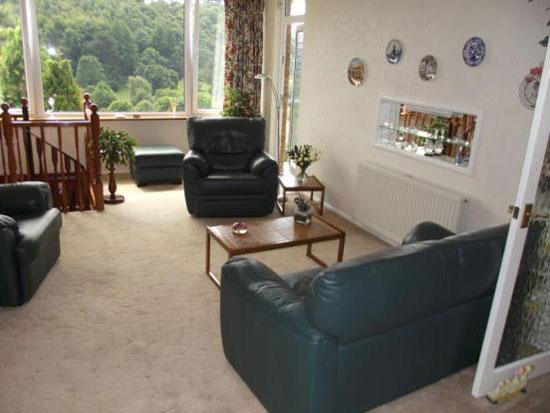 A detached property, it has an unusual (but practical) layout, with one floor currently laid out as self-contained accommodation, while the design also means that the garage is on the roof! Presumably that's down to the hillside location.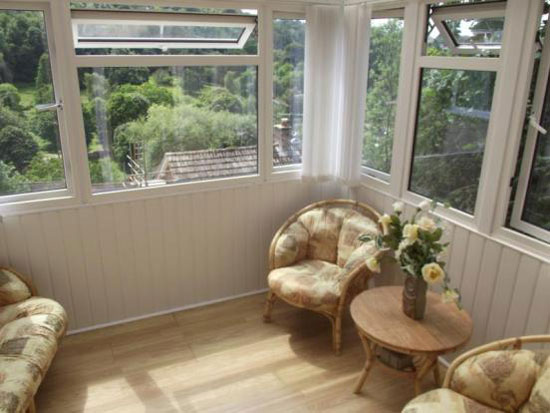 As for the accommodation, an entrance door leads to a hall and main reception room. A spiral staircase (very 'of its time') leads down to the ground floor level. You'll also fid a kitchen, a bathroom, separate WC, dining room, office, reading room, rear bedroom and a master bedroom with en-suite, along with  sun room.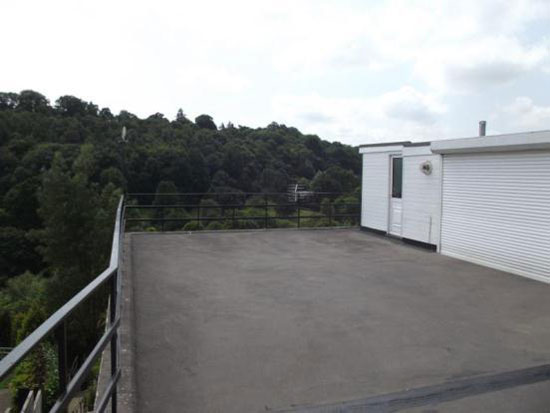 That staircase leads to the ground floor, which offers a utility/kitchenette room, hallways, bathroom, a further reception room, sun room, rear bedroom and front bedroom.
Outside, there's a drive from a access road, which leads to the roof / parking area. There's also a double width garage here, along with a workshop, steps and pathway leading down to the side of the property and plenty of rear garden.
We suspect it's one of those places you have to see to get an idea of what it offers. So if you like the idea of the place, get on the phone to the estate agent. Oh yes, the asking price is £345,000.