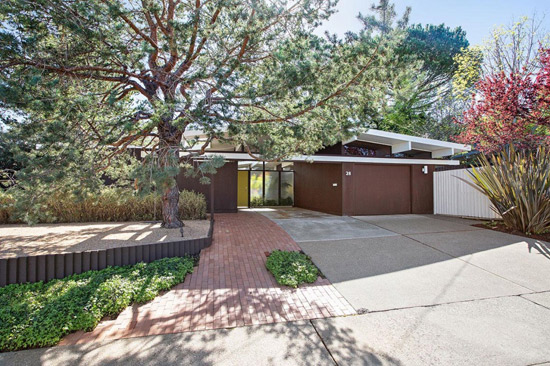 Now this really is something special. A 1960s midcentury modern Eichler property in San Rafael, California, USA, but more than that too.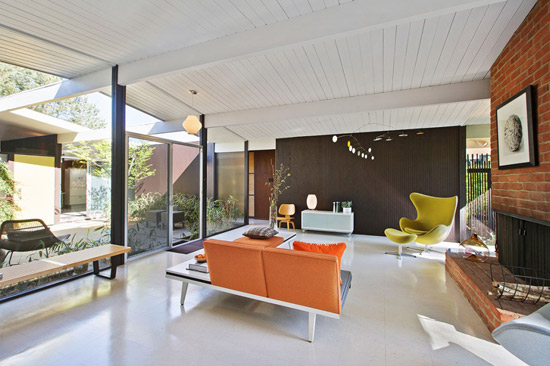 This place dates back to 1960, designed by  A. Quincy Jones and Frederick Emmons for Joseph Eichler as a 'model home' for an Eichler development.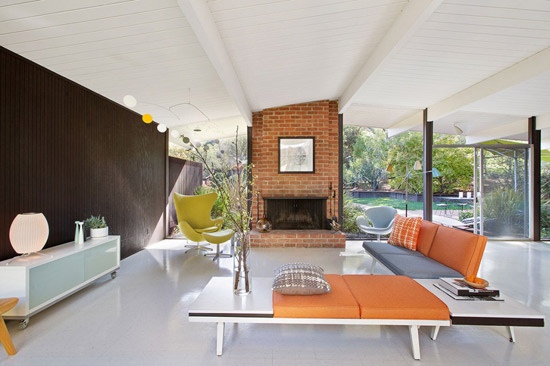 It has also undergone a seriously stylish renovation that has resulted in the house appearing in a plethora of design magazines, as well as a design book and a TV show. it is also a regular drop off for architectural tours. When you see the photos you will understand why.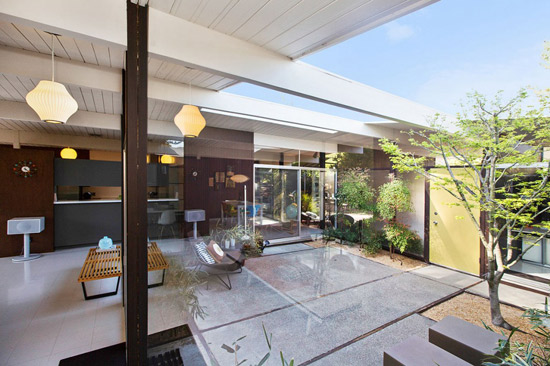 According to the agent (which has done a great job capturing this place). the current owners have 'mindfully thought about the importance of renovation' whilst taking into account the need for preservation.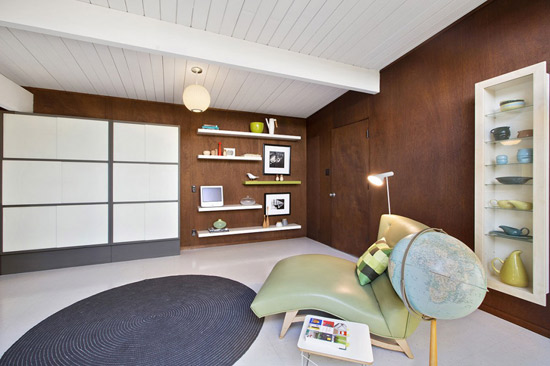 With that in mind, the integrity of the architecture has been maintained, but upgrades to the house hair been carried out to ensure this is still a 21st century living space.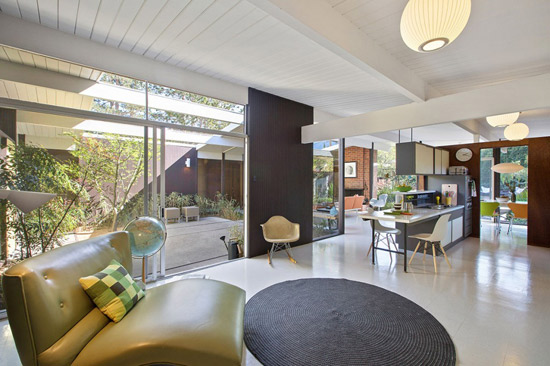 So you are looking at a new foam roof, new VCT tile flooring, updated radiant boiler, Nelson Bubble lights throughout, newly tiled shower and bath, new water fixtures, Hunter Douglas window coverings in the office and bedroom, a recently re-done laundry area, a 'fully finished' garage with built-in storage, and an alarm system for example.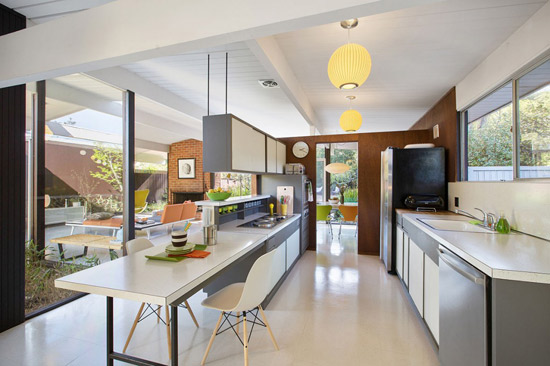 Those updates site alongside the period features of original shoji screen style closet doors, 'mint condition' bathroom and kitchen cabinetry, working in-floor radiant heat, Philippine mahogany walls, and an exposed brick fireplace.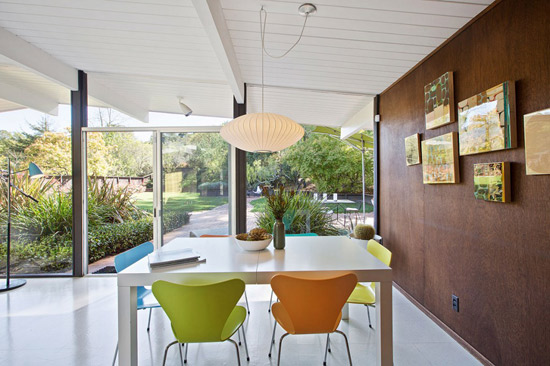 It has also been dressed and furnished exceptionally for the period. This is the midcentury modern dream as soon as you walk through the front door. In fact, before you walk through the door.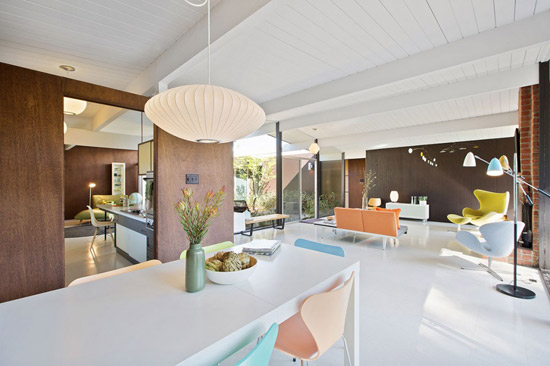 As for the living space, that's the usual open plan you would expect. It covers around 1,814 sq. ft. and includes three bedrooms, two bathrooms, that signature atrium area and plenty of reception space.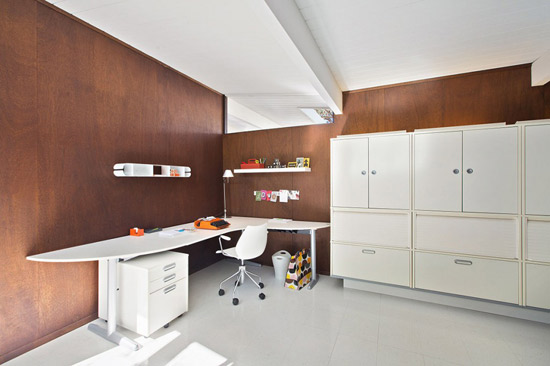 Good space outside too. Around 12,940 sq, ft. to be precise, described as 'flat and park like' and including a one-car garage, plus a separate covered carport with an updated concrete driveway too.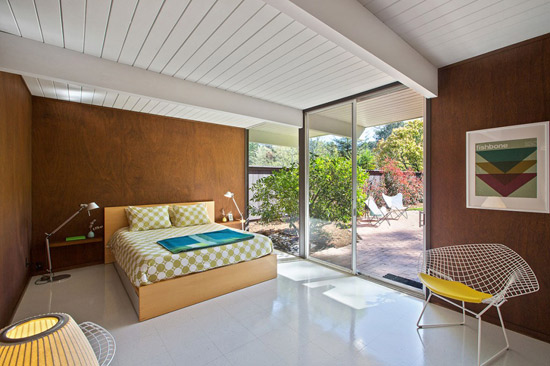 The agent also points out that the original landscape plans from noted midcentury landscape architect Robert Royston still exist for the property, should you wish to take that on further down the line.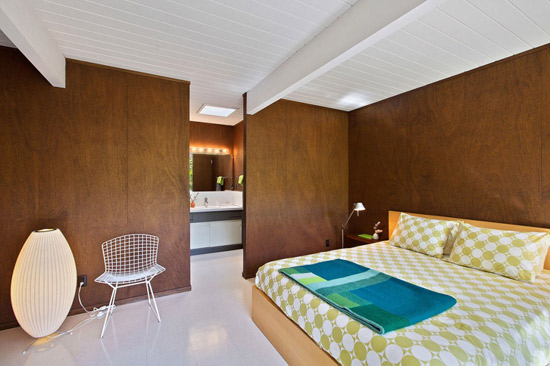 But for now, it's a case of finding the asking price. That is $1,150,000.
Images and details courtesy of Marin Modern. For more details, photos and to make an enquiry, please visit the website.
Via Curbed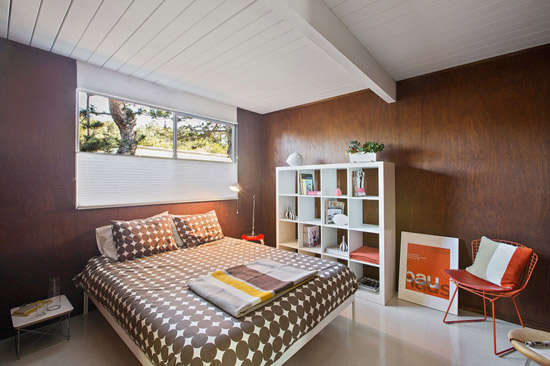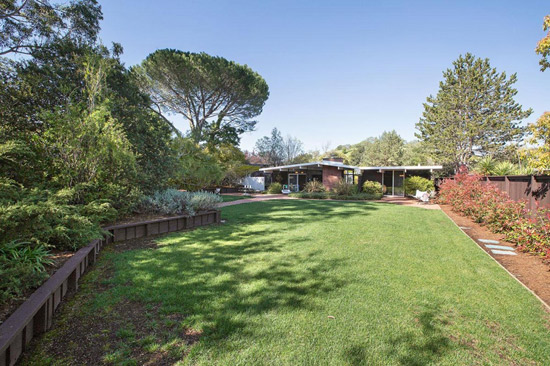 Property Location