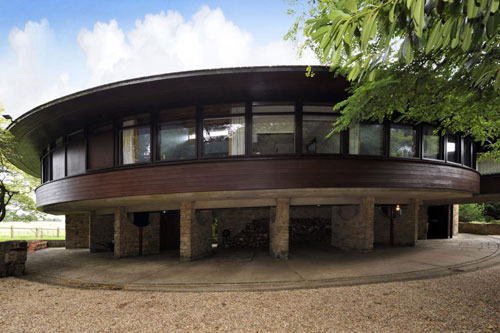 Not just a name, the Arthur A J Marshman-designed Horton Rounds house has a name that indicates just what to expect from this stunning 1960s build.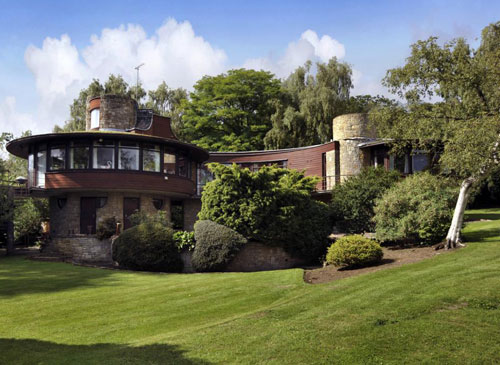 Arthur A J Marshman designed this back in 1966, built on the grounds of the old tennis courts to Horton House and accessed via private road. Not just any old house build though, the architect obviously wanted to make his mark.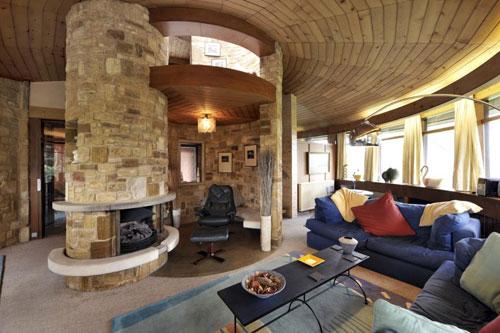 This is indeed a circular house, set out over three floors, with an annexe wing and some good outside space. Great views from the house too. It's a stunning midcentury design both inside and out, the exterior being like nothing we've ever seen before.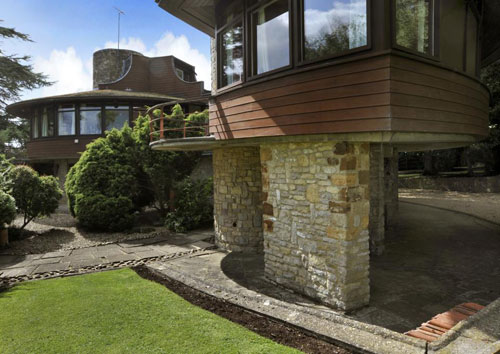 The inside on the other hand, those multiple curves aside, is a mix of the 1960s and the modern era, exposed stonework and wooden ceilings mix it with modern furnishings and a new fitted kitchen. The best of both worlds, you could say, with one or two oddities thrown in – we like the idea of an elevator and spiral staircase as you enter the house, for example.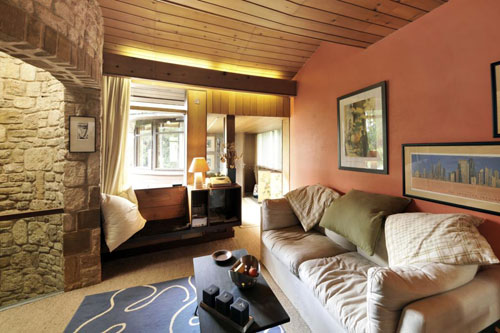 The property offers four bedrooms, four reception rooms, a study/snug, kitchen and utility, two en-suite bathrooms, balconies, a domed skylight, roof terrace and an annexe wing with 'a circular exposed brick library store', which sounds, frankly, amazing. Outside, you'll find off-road parking and six car ports, plenty of storage areas and mature gardens that lead into the countryside.
If we were in the area, we'd be booking a view right now. Sadly, we're not and at £799,950, it's a but out of our price range. But with that Euromillions draw still carrying over..who knows?

Find out more at the Michael Graham website
Also, big thanks to Al for the tip off on this.