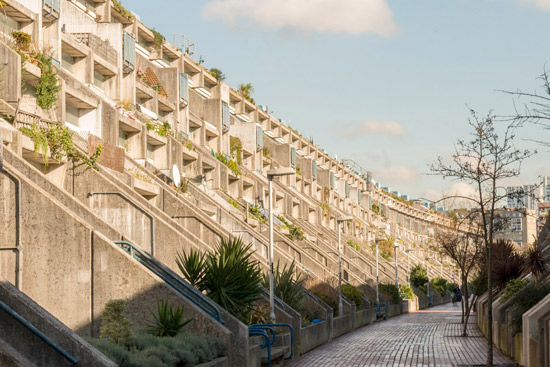 I think this is where we split into 'love' and 'hate' camps. We personally love this 1970s Neave Brown-designed brutalist apartment in Rowley Way, London NW8, but I suspect it isn't to everyone's tastes.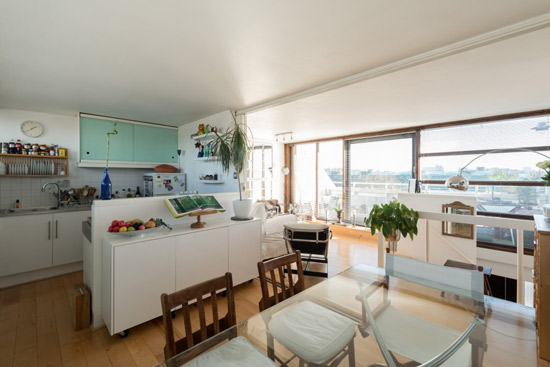 It is found on the Alexandra & Ainsworth Estate (aka Alexandra Road) and is described by the agent as the 'most famous of the social housing schemes built during Camden's 'golden age' in the 1960s and 1970s'. It is certainly one of the most striking.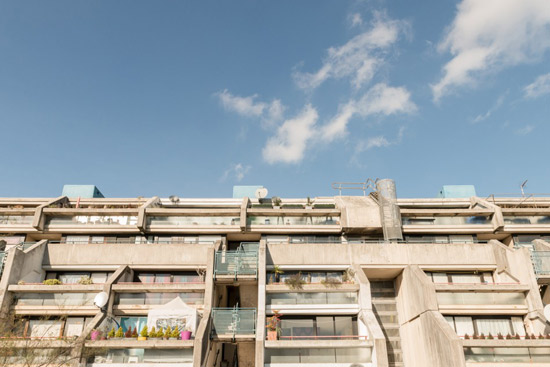 An ex-local authority duplex in St John's Wood and with a grade II* listing from English Heritage, this apartment has been updated, but with the key period features such as the timber staircase and the wonderful glazed timber-framed sliding doors maintained.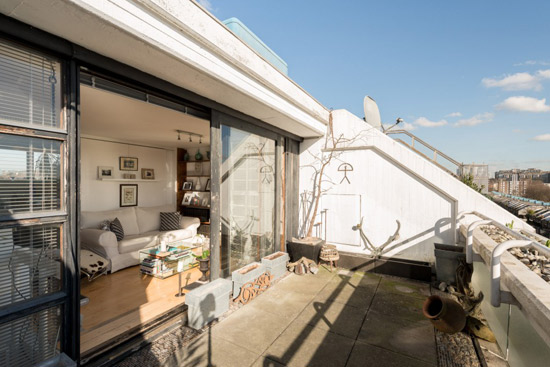 Quite a contrast between the outside and inside too. The rather stark exterior is matched with a much softer interior, which certainly works for us. If the inside was as hard as the outside, it just might be a bit too much.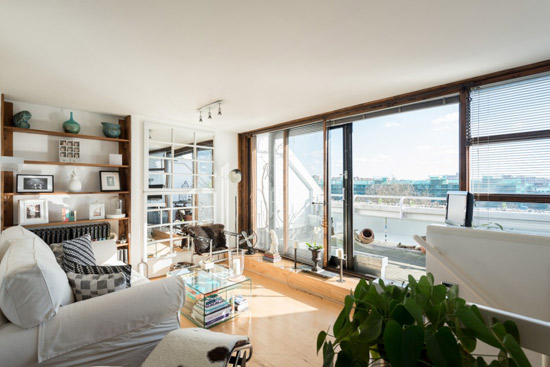 Talking of the interior, it is accessed from the fourth floor with the downstairs space containing two bedrooms and a family bathroom, with upstairs layout dominated by the open-plan reception / dining / kitchen area. That space also accesses a large, south-facing balcony.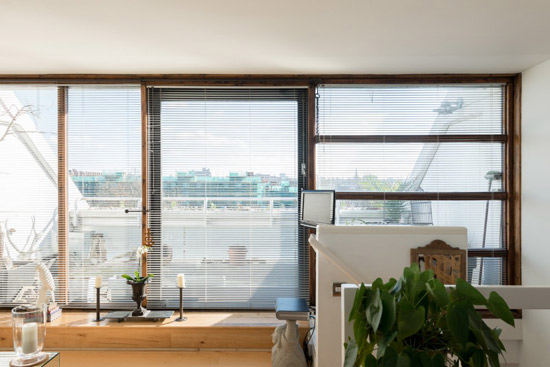 The asking price for this apartment is £499,000, which might seems a little cheaper than you expect. There is a reason for that, according to the agent, there are no lenders providing mortgages for properties on the estate at the moment. That means you will need to find the finance from other sources.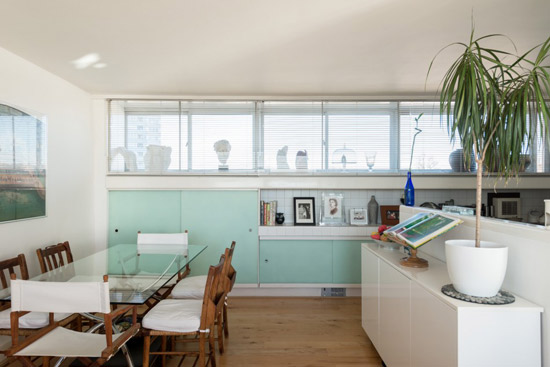 However, if you want to check the place out in the meantime, you can do that at an open day tomorrow (27th February 2016). If you fall in love with it, you can worry about the financial side then.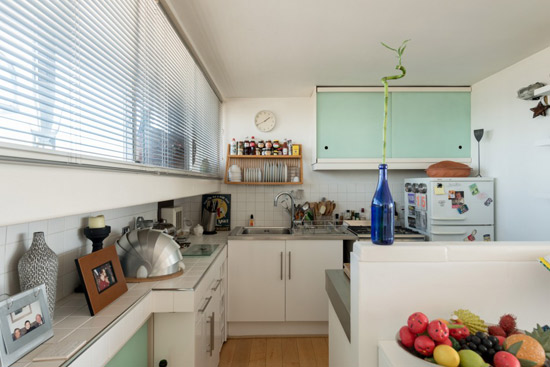 Images and details courtesy of The Modern House. For more details and to make an enquiry, please visit the website.