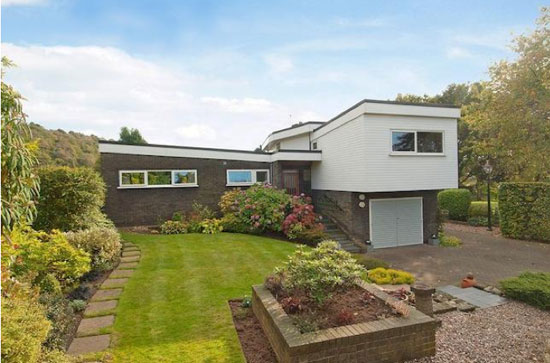 Architect designed, period, but still the kind of place you could walk into and settle into in 2013. That's this 1960s four-bedroom midcentury modern property in Tarporley, Cheshire.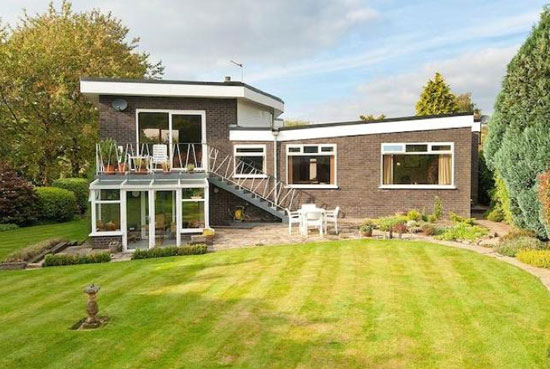 Very little background is given by the agent (no surprise there), but the pictures are all you really need here, as well as the knowledge that this is in the 'sought after hamlet of Willington', if location is key to a move.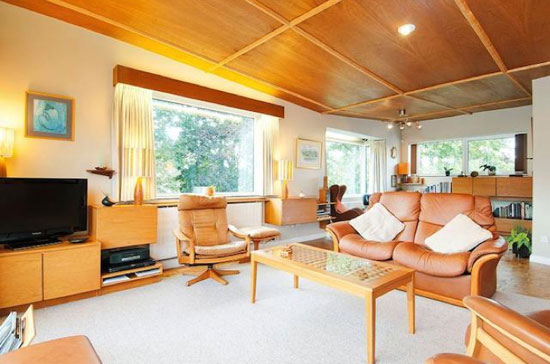 Its big selling point, design aside, is its originality. However, it has been modernised in some areas over the years, with a modern bathroom and more significantly, a kitchen extension to name a couple of examples. Not that it's an obvious extension once inside, it all still seems to flow pretty well.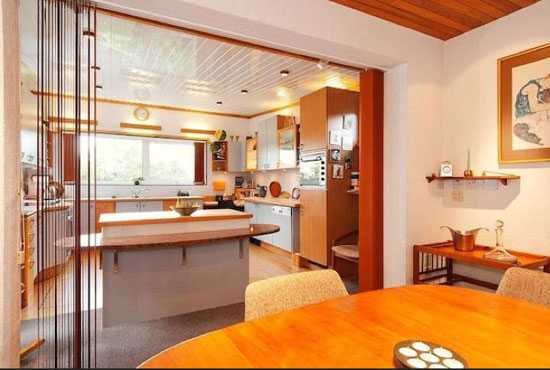 In terms of space, the house offers a reception hall, 27ft living room with  elevated views and sliding doors to balcony and gardens, a dining area that's open plan to the kitchen / breakfast room, four good sized bedrooms (one currently being used as a study ) and a bathroom and cloakroom.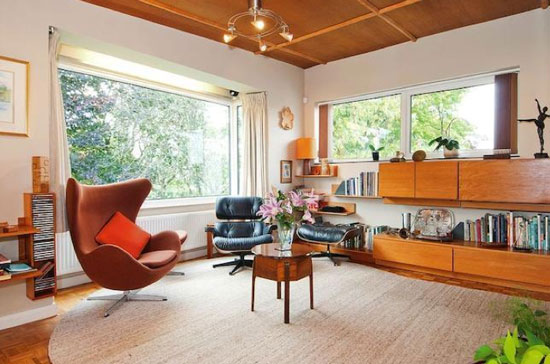 Steps from the reception hall lead down to the garages (both 'good size' according to the agent), the first with utility room facilities and the second with plenty of space for a large workshop area. The Garden room can also be accessed from the garages or via the steps from the balcony off the main living room. Mature gardens outside, as you might have noticed from the images, along with a driveway, paving and an entertaining area.
More details on all of that on the listing, as well as many more photos. If you want to live here, offers of around £450,000 is the price.