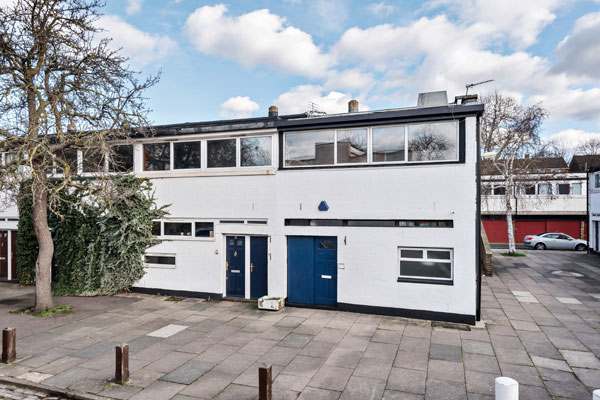 Hot on the heels of the one seen in December comes this 1960s Chamberlin, Powell and Bon house on Vanbrugh Park Estate, London SE3.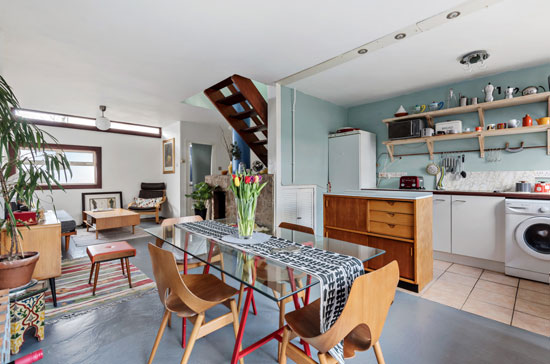 A similar proposition too. Like that previous find, this is an end terrace, with most of the original details intact. The different is perhaps down to condition.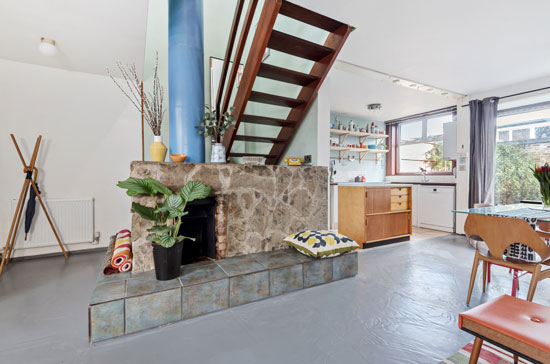 That last house was renovated both recently and to a high standard, the end result being something modern, but without departing too much from the original design or indeed, the look and feel.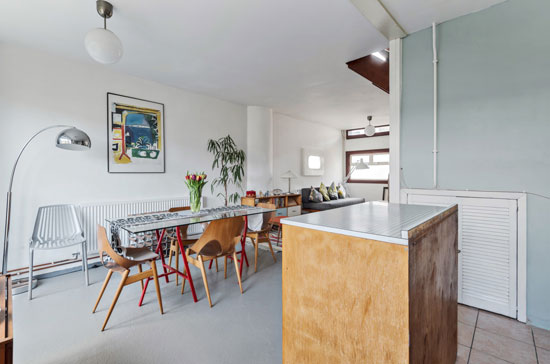 This one looks to be in more original condition and perhaps in need of a bit of love here and there. To be fair, there's nothing wrong with it and I do like some of the retro touches in here, not least with the furnishings. But if you look closely there are a few tired edges that need sorting out to bring this one back to its best.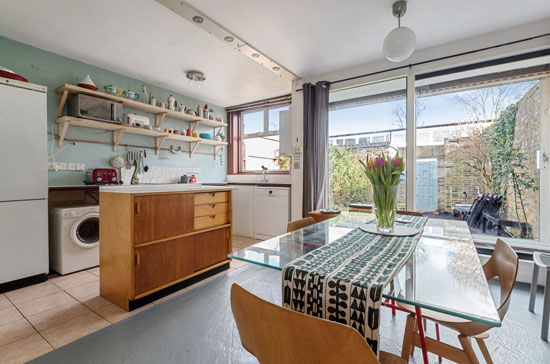 Of course, both share the location of the Vanbrugh Park Estate on the edge of Greenwich Park, built from the early to mid-1960s to a design by Chamberlin, Powell and Bon, who were also responsible for the Golden Lane Estate and the Barbican Estate of course. Social housing too, although the current mix is both social and private ownership as you might have guessed.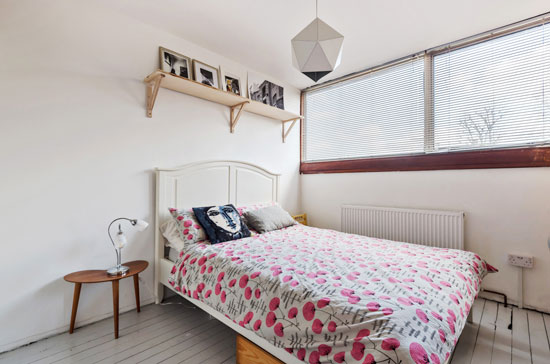 The perpendicular layout of the terraces creates communal squares and spaces, with trees preserved when the development was constructed, with courtyards and play spaces from the original scheme still in place today.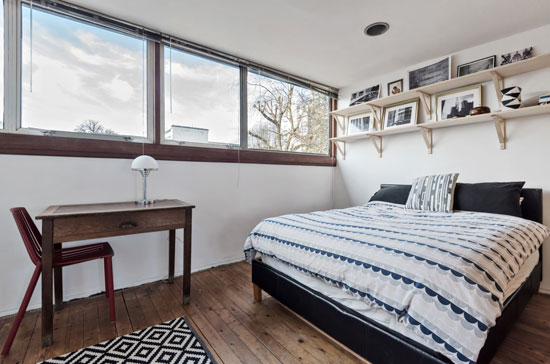 As I said, this is an end terrace and one with an open-plan ground floor, with defined areas for living, eating and cooking. On the first floor, there are three bedrooms and a bedroom. But that's not quite the whole story.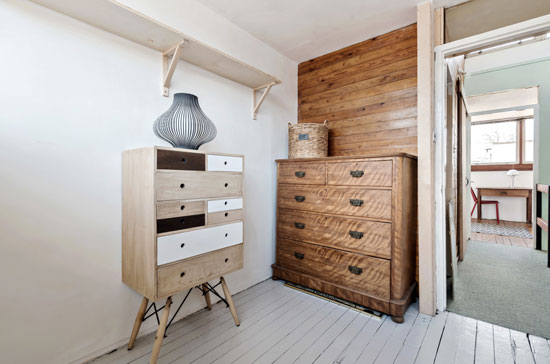 The details are probably just as appealing. Of course, there is an open-tread staircase, along with the fireplace with a flue that continues up through the stairwell. A really strong design feature of this house. The upstairs windows are rather appealing too.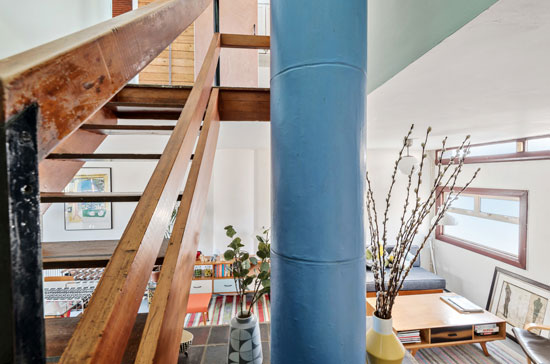 There's a courtyard garden too, but like all developments with communal space, that's of rather modest size.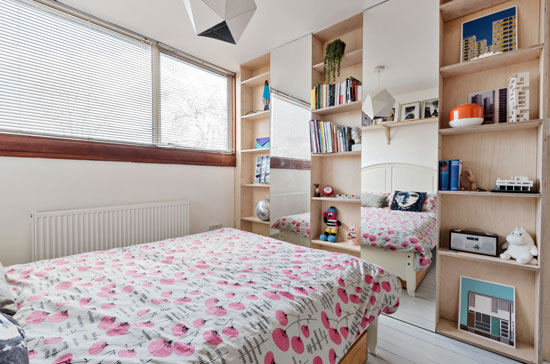 Cheaper than the last one I featured, which is perhaps because of the condition in comparison to it. This one is on the market for £550,000.
Images and details courts of JDM Estate Agents. For more details and to make an enquiry, please visit the website.