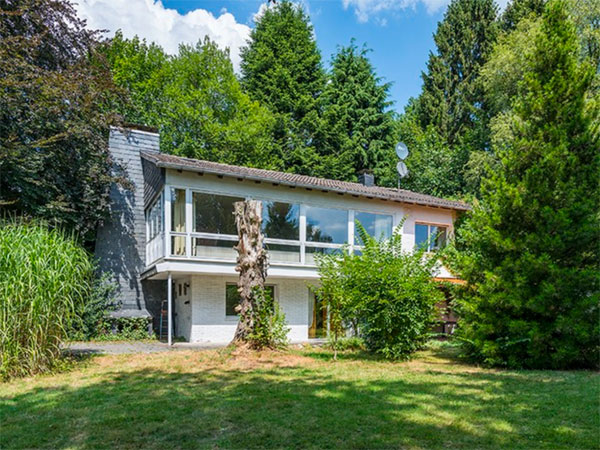 It looks like the first time on the market for this 1960s midcentury renovation project in Wermelskirchen, Germany.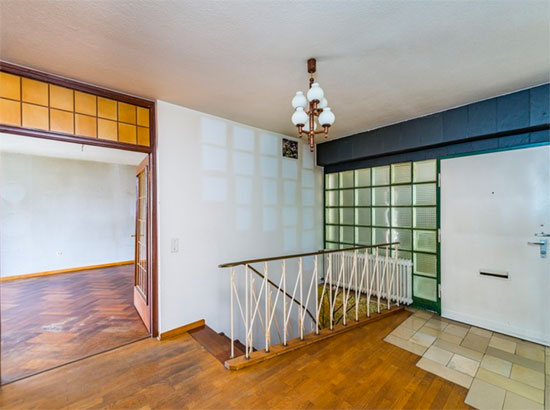 I have been looking round Germany a lot recently, as it's a country I haven't really investigated much in the past. But after some solid browsing last week, I now have a clutch of houses worthy of a feature. Including this particular project.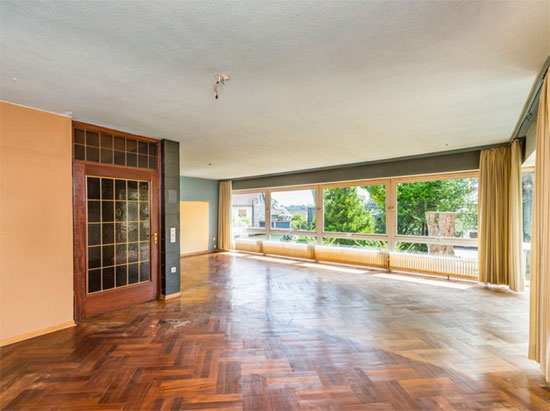 You will find in Wermelskirchen, which is the North Rhine-Westphalia region and specifically, on the edge of the River Dhunn. According to the agent, it's also a protected area too.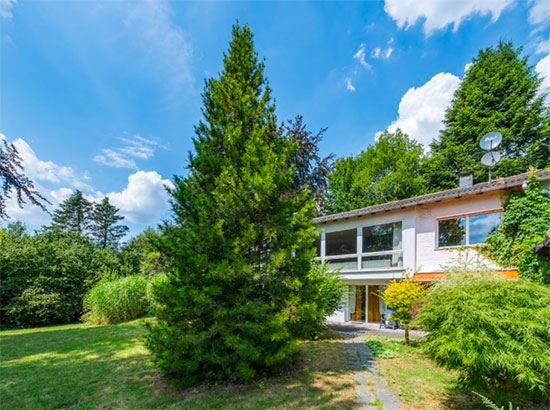 The agent also points out that this place dates back to 1960s and is a 'one-family' house, hence the comment about this being a first time on the market.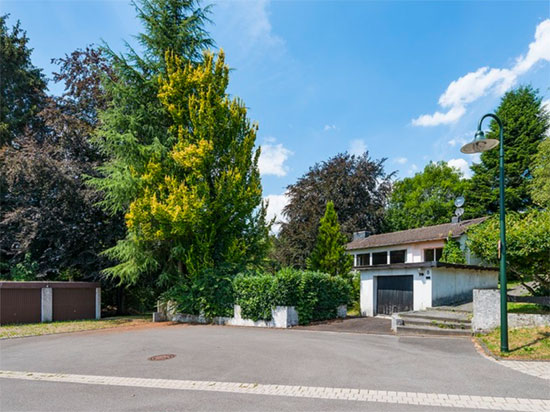 It obviously needs some work, as you can see from the images. It isn't quite a time capsule, but the house isn't far from it, with plenty of original features to enjoy. But you will need to renovate to bring it back to its best.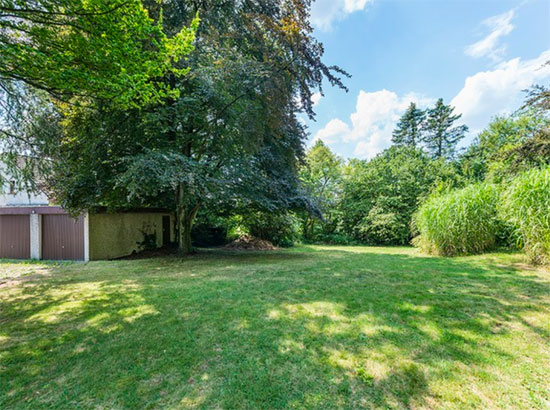 The architecture is pure midcentury modern, with the walls of glass on the upper floor presumably designed to take in the views around the house. There is a lot of land here, which I will get onto in a moment.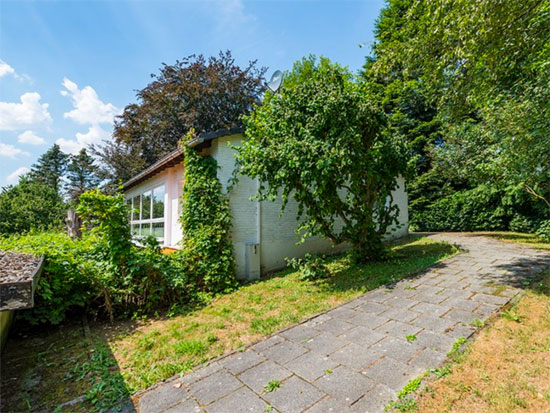 But first, let's take a moment to talk about the original details. The staircase is definitely a selling point, as are the wooden floors and wood ceilings. But the main reception room is the jewel in this particular crown.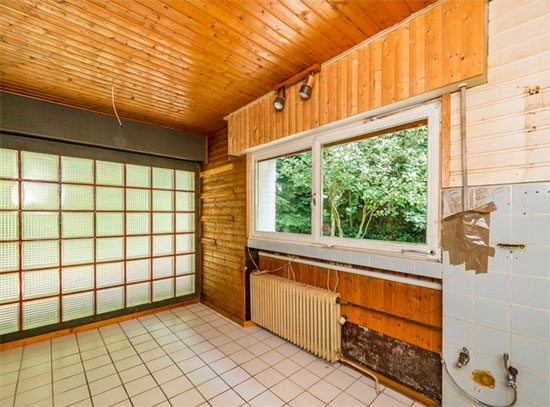 A considerable size, it also has that lovely parquet flooring and the windows I mentioned earlier, as well as some feature walls. This could and should be an amazing space.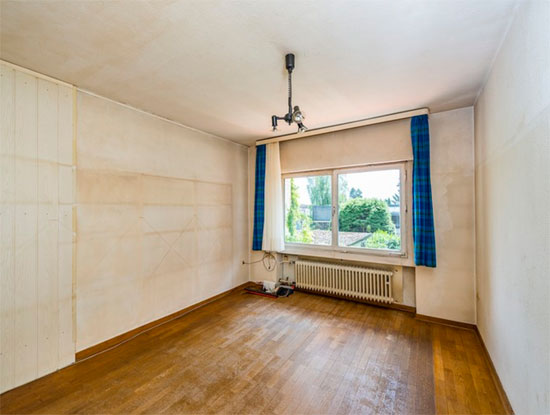 Elsewhere, things really need a lift to bring them back to their best. Refresh the details worth keeping, rework the rest, create a wonderful 1960s midcentury modern house in a scenic location that looks a great place for family living.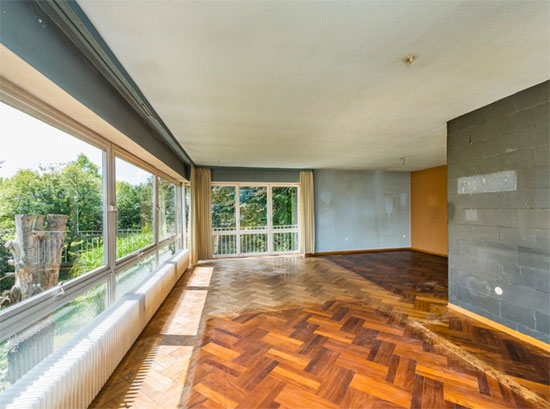 Access is via a covered entrance area, leading into that amazing living and dining area. Beyond this is a large bedroom with a small bathroom over two steps.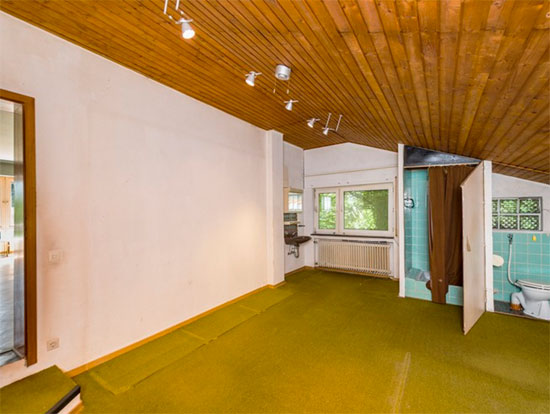 Take the staircase down to the ground floor for the kitchen with storage room and an additional room that could be used as an office or guest space.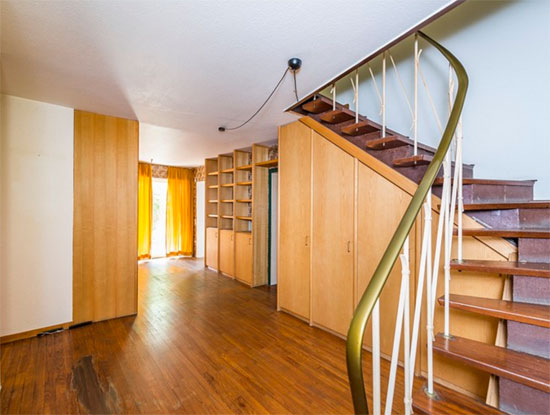 Head down further and you will find a goal with an 'above-average' amount of space for storage. This level also has a guest bedroom and a bathroom with shower and bath. Two other rooms are said to be ideal as a children's room, as they have direct access to the large garden via a patio door.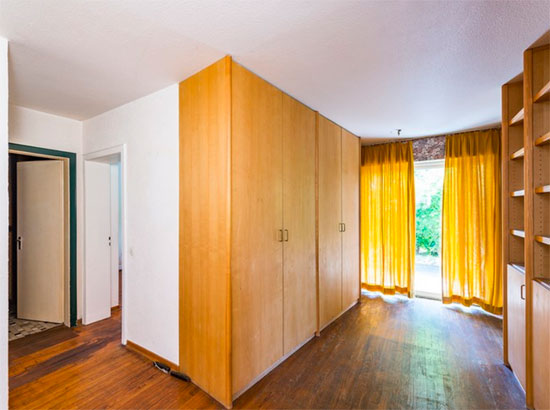 The plot is 2,169 sq. metres, half of which seems to be marked as a potential building plot for a further house. Whether that's a house for you to build or someone else isn't really clear. Contact the agent about it as that's likely to be a deal breaker for most people.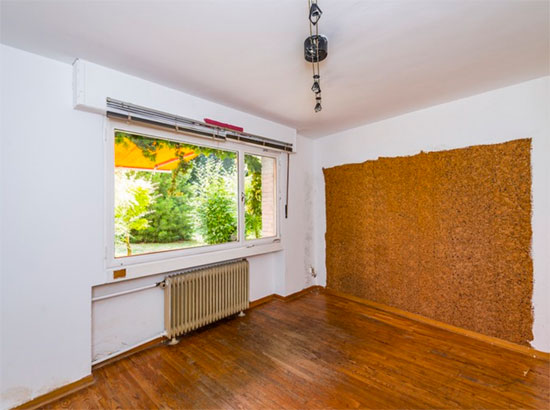 Regardless of that, the house here sits in a wonderful location with plenty of open space and that river on your doorstep plus some outbuildings/garages as well.
A superb opportunity for someone and a price that sounds reasonable if you are used to UK levels. This one is up for £368,696.
Images and details courtesy of Engel Voelkers. For more details and to make an enquiry, please visit the website.