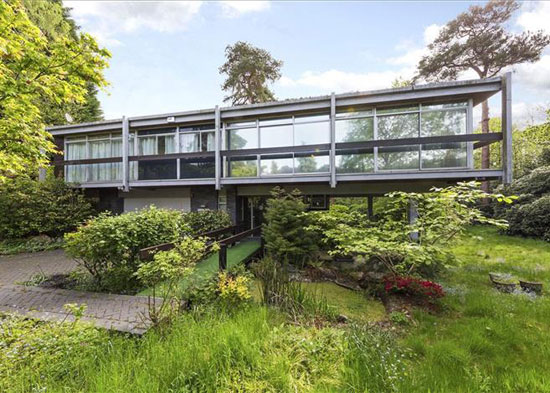 If the location sounds familiar, then it is probably down to this wonderful midcentury property we featured last month. That one came at a high price due to the value of the land. This is presumably the case with the Rumba Panjai 1960s modernist property in St George's Hill, Weybridge, Surrey, which was spotted by Bernadette.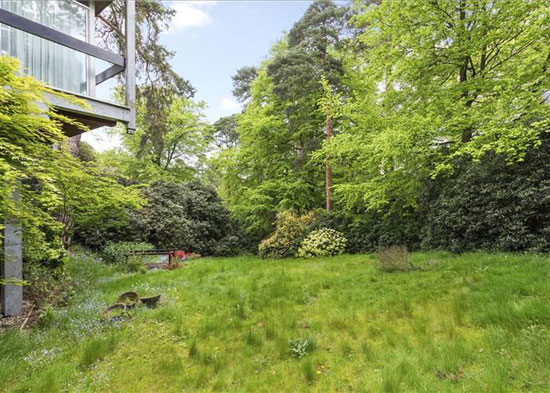 In fact, we don't get to see anything of the inside of this house, with the agent pitching this as a 'development project' for either 'refurbishment and extension or total replacement' (the latter obviously subject to planning permission).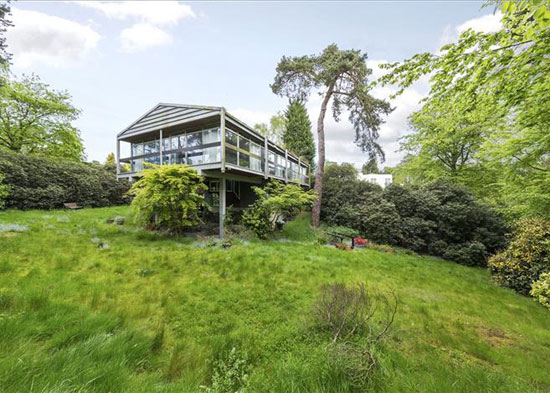 As we mentioned before, St George's Hill is an exclusive and secured development, with land there is inevitably sought after. This place has around 1.12 acres of land around the house, making it a far more valuable commodity than the bold architecture within.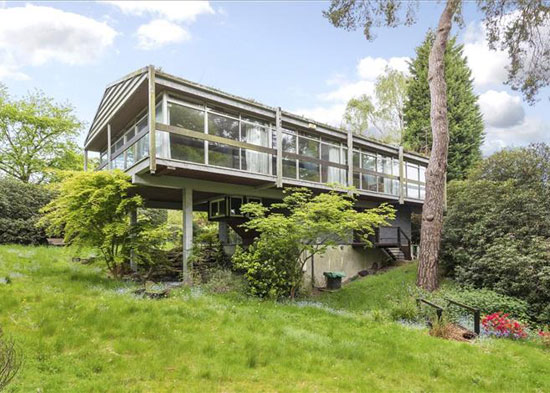 We can complain about that all we like, but that is sadly the state of the UK property market. The best we can perhaps hope for is that someone falls for this metal and glass structure and decides to renovate or modernise it.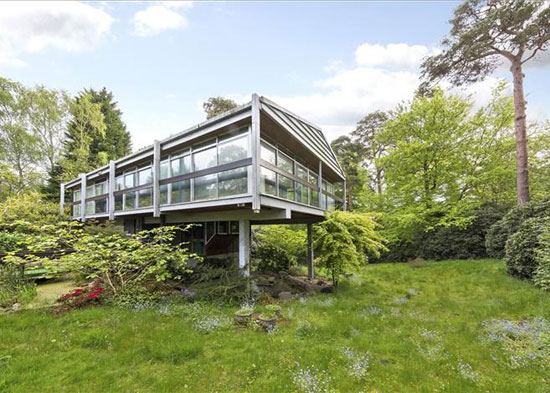 Someone did love it once. That someone was Denny Hulme, Formula One drivers from New Zealand who won the 1967 F1 World Drivers' Championship. He commissioned the 211.4 sq. metre house and its (presumably) large reception room  three bedrooms and two bedrooms around that time, with a design that made the most of the views around. There is also an integrated double garage too, as well as a balcony covering two sides.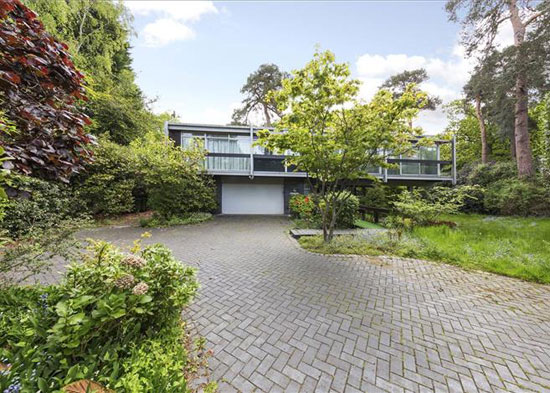 Frustrating that we can't see inside, but we are guessing it is as 'period' as the outside. Only a viewing will tell you if that's the case. But if you are looking at this as a potential purchase, note that the guide price for house and land is £2,750,000.
Images and details courtesy of Knight Frank. For more details, images and to make an enquiry, please visit their website.
Property Location