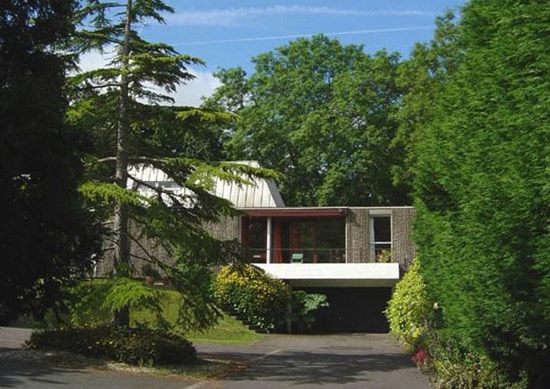 If you are on the hunt for a time capsule, look no further than this 1960s Thomas Glyn Jones and John R Evans-designed grade II-listed modernist property in Dinas Powys, South Wales.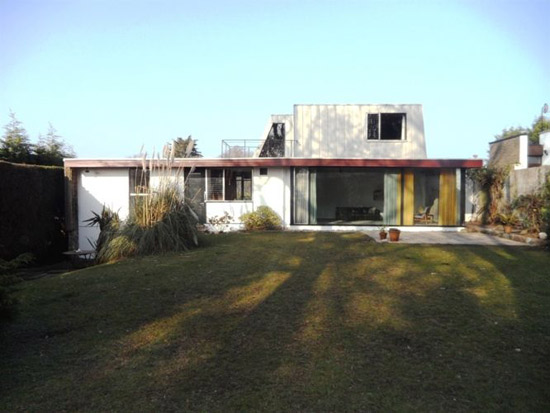 It's a wonderful house and one that looks pretty much unchanged in 45+ years. In fact, it looks barely lived in to us, although you can only tell so much from a set of photographs.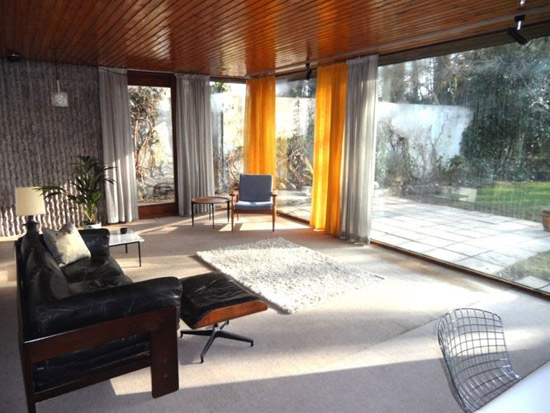 What we do know is that the house was designed by Cardiff architects Thomas Glyn Jones & John R Evans back in 1968, one of six Scandinavian-influenced (and award-winning) houses on the site. A grade II-listing followed in 2006.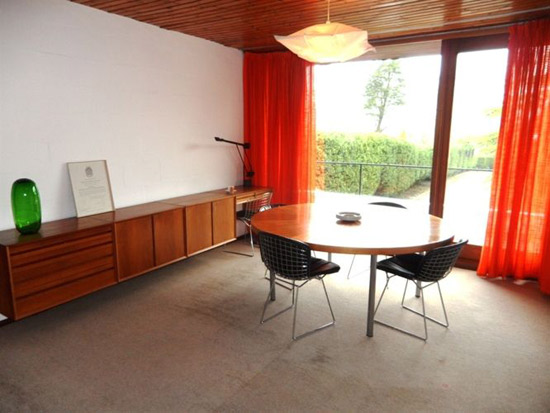 This one is, we would guess, what the architects designed, with the ribbed concrete, cedar wood ceilings, white interior walls and standing seam aluminium roof all intact. In fact, it looks like the interior fittings are pretty much intact too – although you will have to enquire as to whether they will be included in any sale.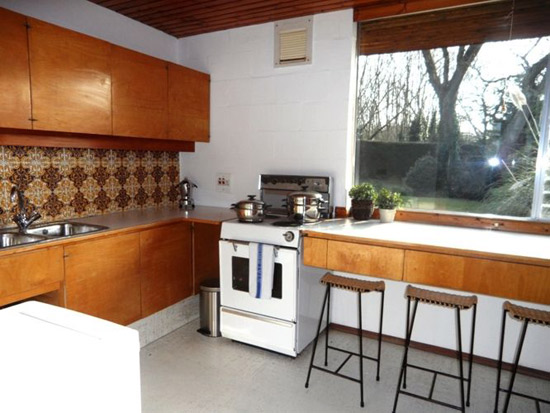 It is a sizeable build too, offering around 2,000 sq. ft. of living space inside, with an enclosed 95ft. rear garden too.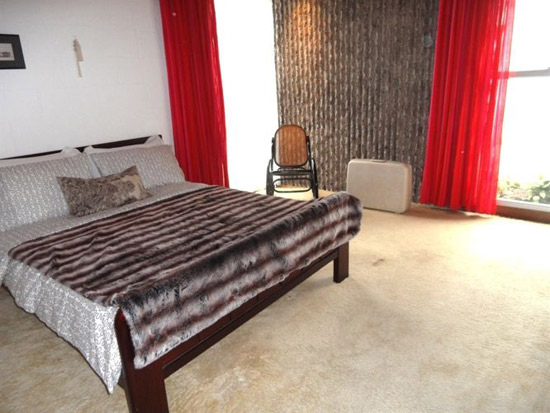 The space is currently laid out with an entrance porch, a hall with a curved wall and spiral staircase (yes, really) leading to a galleried balcony and open plan to a dining room with full width windows and door leading onto a cantilevered terrace.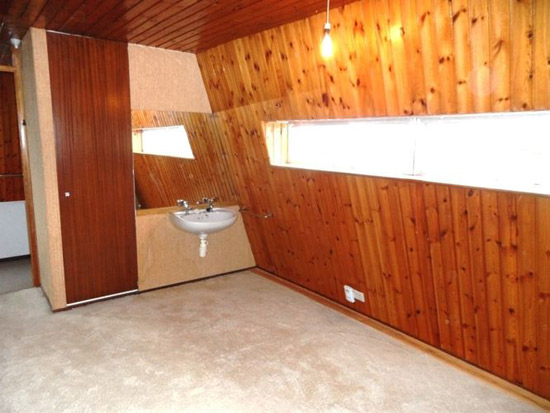 The lounge also has a full length glass window overlooking the garden, while the kitchen (which looks totally unchanged) has a utility room located off it.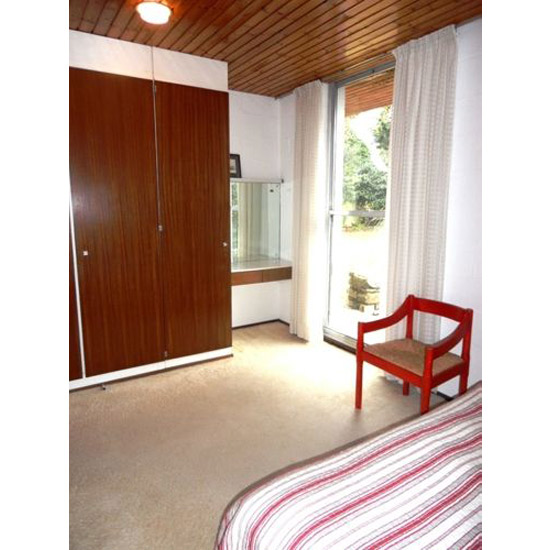 The east wing of the house contains the master bedroom plus a shower room, while the west wing has two additional double bedrooms and the family bathroom. The first floor has the fourth bedroom plus a fifth bedroom, which can also be used as a studio, with a door leading onto a roof terrace.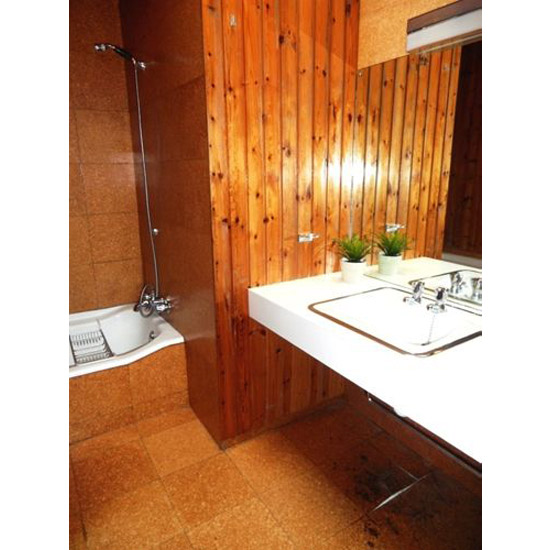 Outside is all that garden, as well as off-road parking and a double garage with electric door.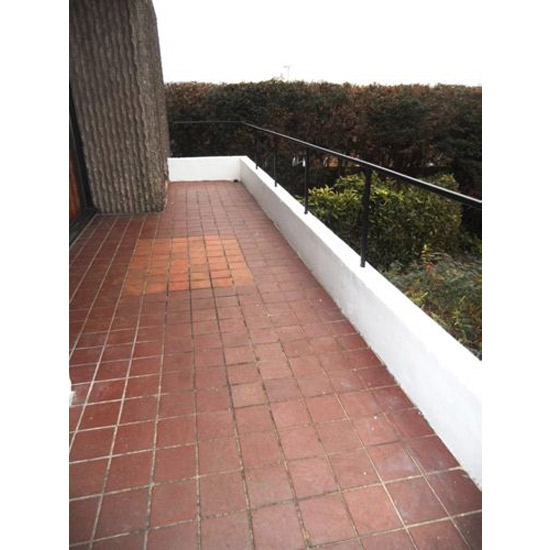 A lot of house that does need some updating, but with all that originality to  assist in creating a unique mid-20th century living space. It is on the market for £629,000.
Images and details courtesy of Peter Alan estate agents. For more images, more details and to make enquiries, please visit their website.
Property Location