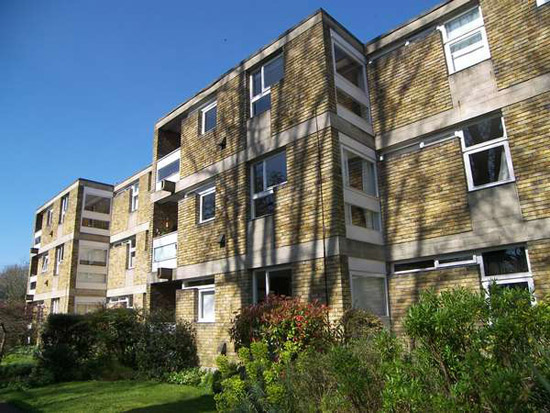 Yes, we did feature another property from this block recently, but there is a key difference here. This is a much more rare three-bedroom apartment in the grade II-listed 1950s Langham House Close, Richmond upon Thames, Surrey.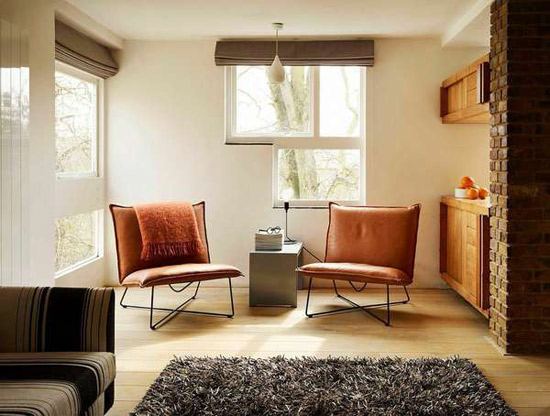 So three beds instead of two and a position that means views from its lounge and balcony towards Ham Common. But one thing is constant, This is also a well-renovated / well-maintained apartment in the sought after modernist development. Langham House Close (as you probably know) was the work of Stirling & Gowan, the former commemorated annually in the Stirling Prize for Architecture. It was built in the mid-1950s and is said to be influenced by Le Corbusier's Maison Jaoul.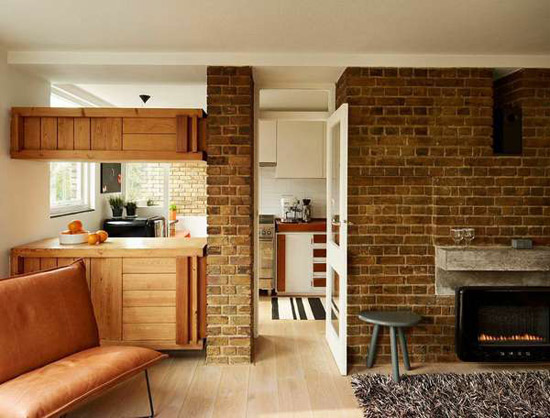 This apartment is largely true to the architects' original vision, with some modern additions, including an updated kitchen (although some originality remains) and a modern bathroom. Elsewhere though, little has changed, with the exception of some clean, fresh finishes. Most importantly, the signature central chimney breast is still in place in the living room.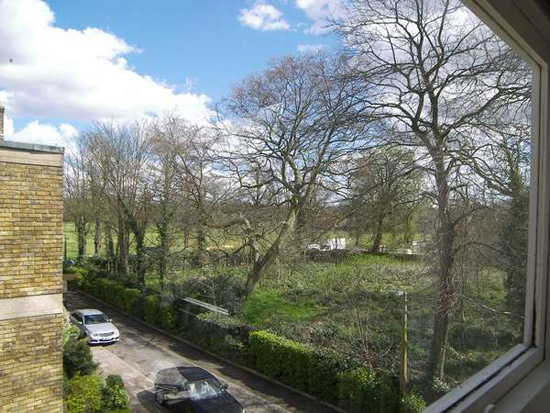 As for space, an entrance porch leads to a communal entrance hall and stairs to the first floor apartment. Once in, you'll find an L-shaped entrance hall through to the dual-aspect lounge / dining room, the updated kitchen with balcony area, three bedrooms (one with a floor to ceiling window) and the bathroom.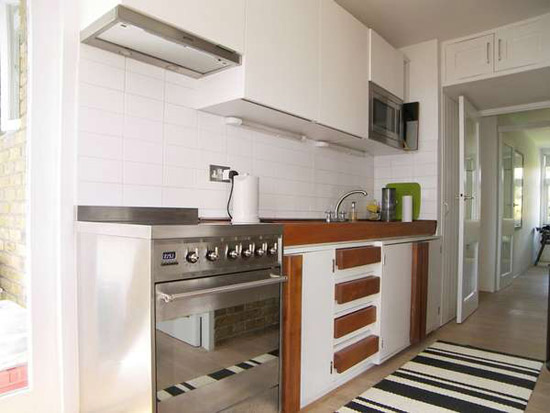 Outside you will find shared gardens to the rear of the block and access to Ham Common.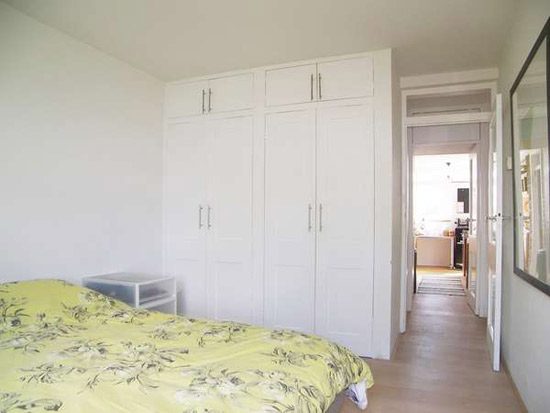 Demand means these places certainly don't go cheap, with this one up for £520,000.
Images and details courtesy of Melvyn Smith. For more information or to make an enquiry, please visit the website.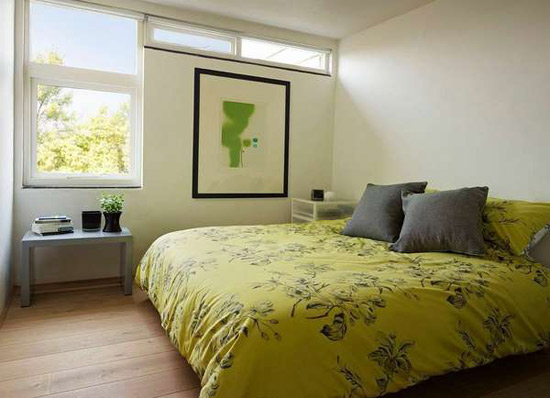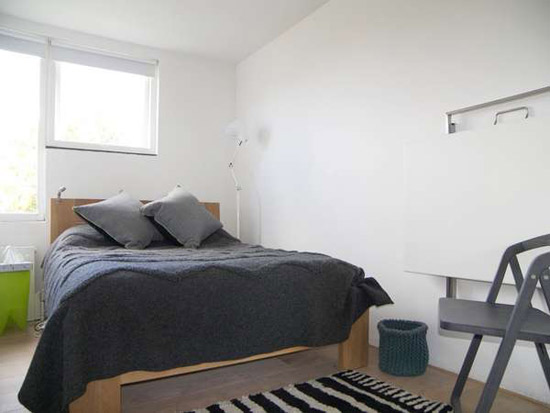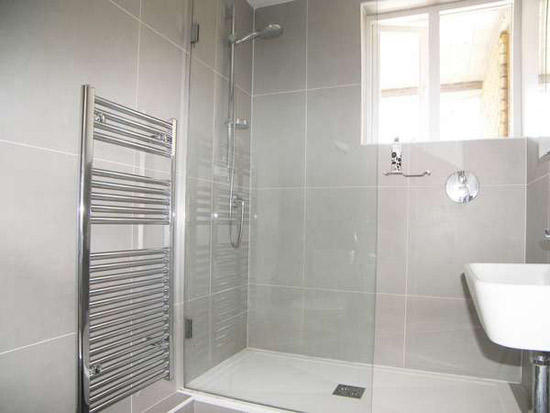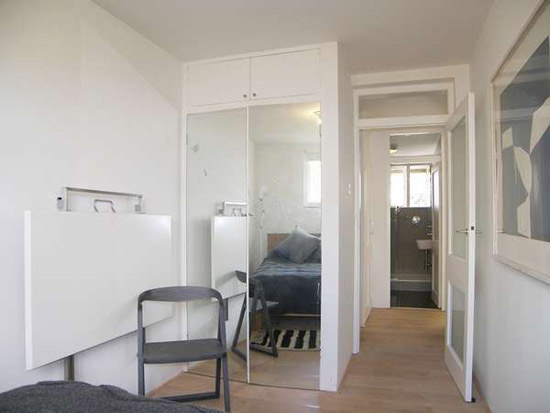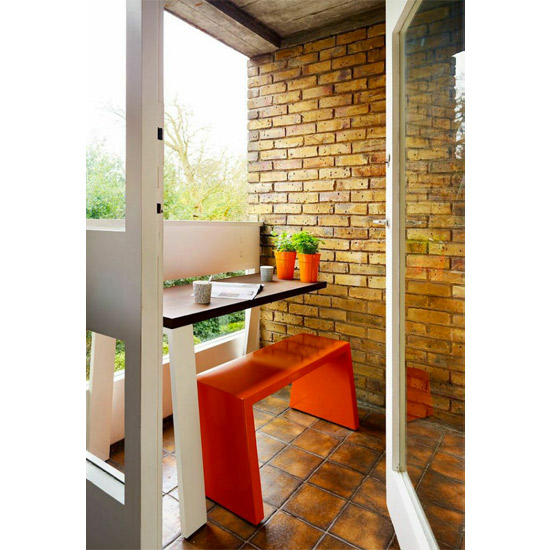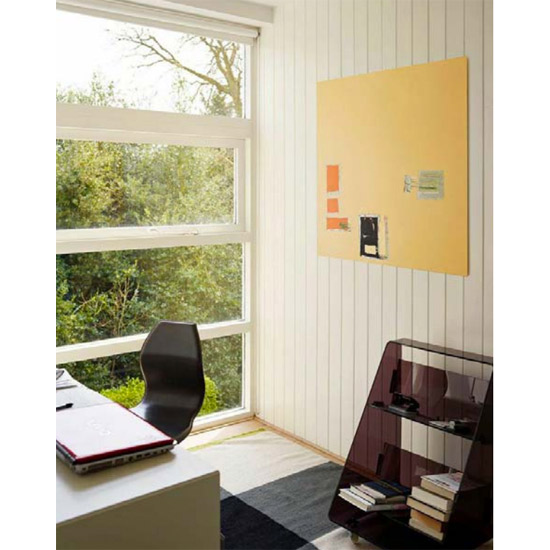 Property Location