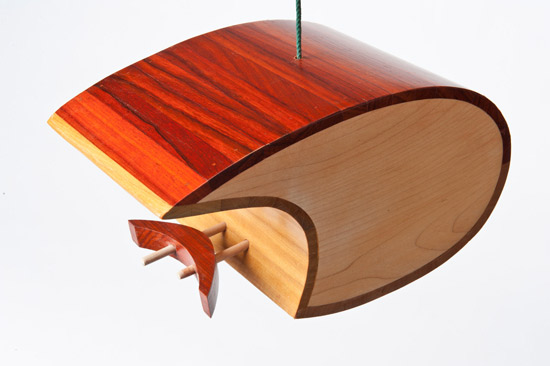 Yes, another round-up of design that attracted our attention in the last week or so.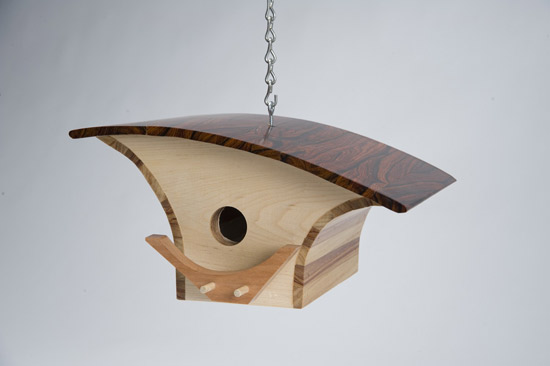 Midcentury-inspired bird houses by KoolBird at Etsy
If you look admiringly at the midcentury modern properties we feature on the site, but (like us) struggle to afford one, you can always go for something smaller. Like one of these bird houses by KoolBird at Etsy.
Each one is handmade from tropical hardwoods, specifically discarded wood from hardwood floor manufacturers, so eco-friendly too. But the look is the big selling pint here, with the bird dwellings inspired by midcentury modern homes of the past.
Browse all the selection at the maker's Etsy site, with prices from around £89.
Find out more at the KoolBird Etsy website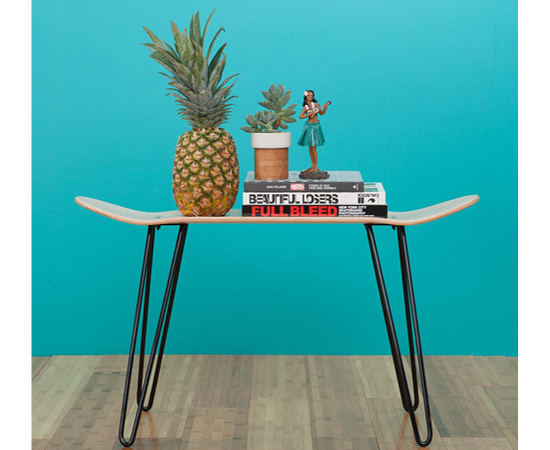 Skateboard furniture at Swenyo
If you've grown out of skateboards on the street, you can always opt for one in the home. That's possible courtesy of the skateboard furniture at Swenyo.
Plenty of looks to go for too. You can use your own deck or one of the hard maple decks available at the store. You can also customise those welded steel legs too, creating something perfect for your home.
A seat, a table, a bench, a display unit…so many possibilities for use. And all for around $89.
Find out more at the Swenyo website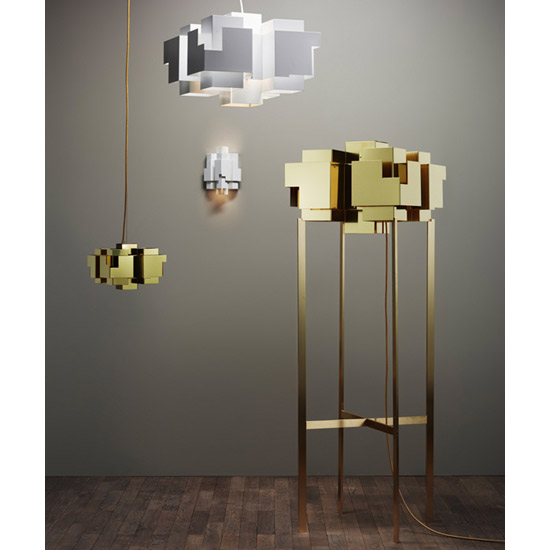 Skyline lighting range by Folkform for Orsjo
Brutalist lighting? I guess that's how you could describe the Skyline lighting range by Folkform for Orsjo.
The range, which includes a wall, pendant and floor lamp, is based on the 'blocky, concrete shapes' of a Stockholm suburb.
You can opt for a white lacquered or rough brass finish, with prices from £594.
Find out more at the TwentyTwentyOne website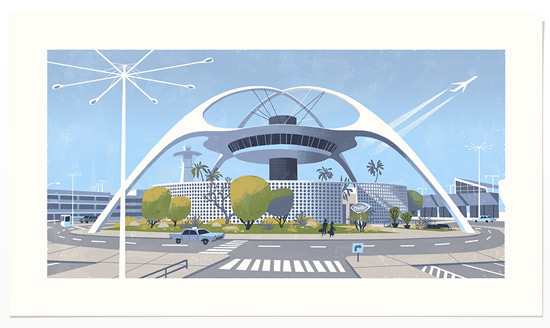 Californian modernist screen prints by Chris Turnham
LA-based artist Chris Turnham has turned his attention to Californian modernism, all of which are available to buy at online store.
Some real gems too, including the Eames House, Frank Lloyd Wright's Hollyhock House and the wonderful LAX screen print above. Most are limited runs, signed by the artist and selling for $150, but there are some open editions for as little as $40.
Find out more at the Chris Turnham website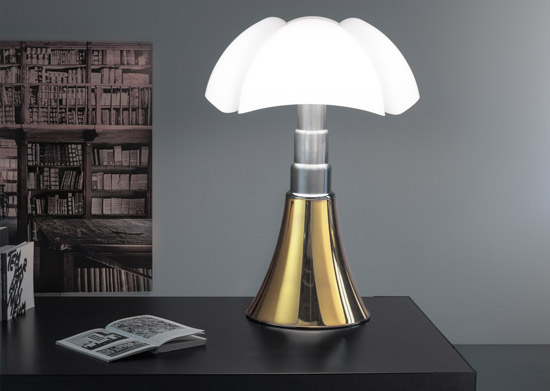 Gae Aulenti-designed Pipistrello lamp goes gold for its 50th birthday
An iconic design, the Gae Aulenti-designed Pipistrello lamp by Martinelli Luce turns 50 this year and with it comes a special edition of the 1960s light.
For the first time, the 1965 design, with its adjustable / telescopic stem and wing-like shade will be offered with a gold base. It looks wonderful, but will cost you a serious amount of money. The price we have seen quoted is €2,520.
Of course, you can buy a standard one for under £900.