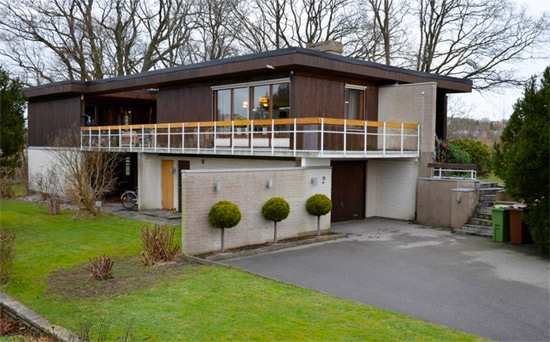 We had a great response to the house we featured yesterday in Sweden, so we thought we would throw another into the mix, this 1970s modernist property in Ronneby, Sweden.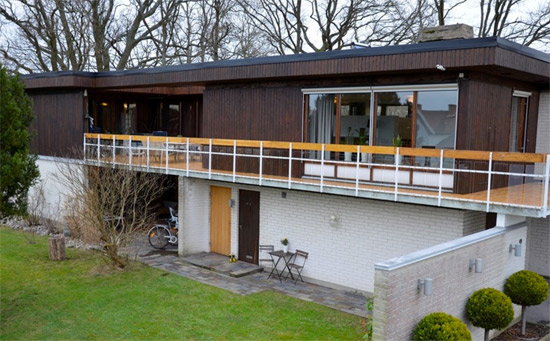 It actually dates from the start of that decade (1970) and is a stunning property. Yes, some upgrades have taken place, you just have to see that. But generally, this house is pretty much as it would have looked 45 years back.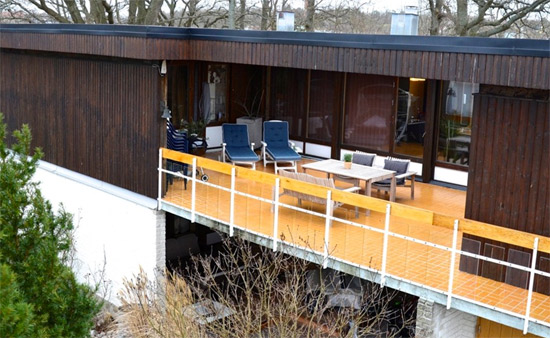 That means the key design features, such as the timber cladding, the gallery area, the 'floating' brick interior walls, hardwood floors, spiral staircase and the large windows all remain, used by the current occupants as the basis of a very stylish modern family home.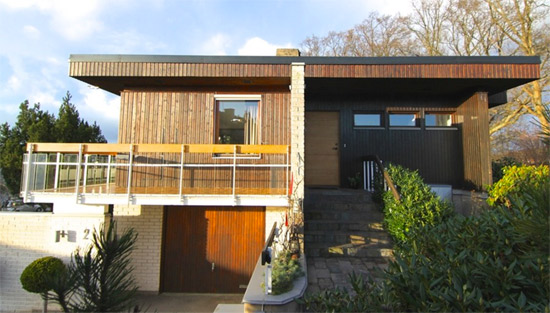 It's an incredibly open design too, overing around 190 sq. metres, with rooms only partially divided on the main living floor, which means some privacy, but also a 'flow' from room to room.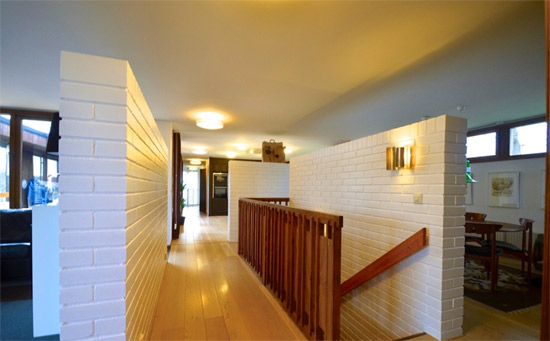 Anyway, all the reception space is upstairs (kitchen, dining room and living room), along with three or four bedrooms and the bathrooms. But that's only half the story here.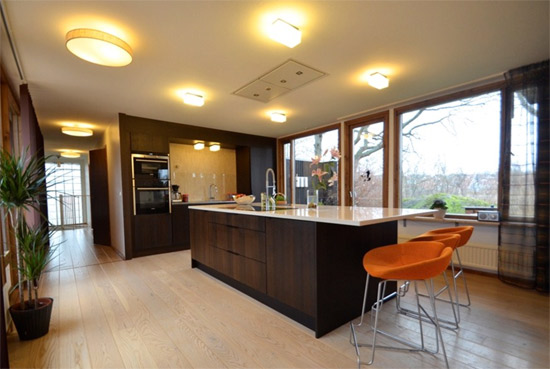 The house has a lower floor with dual staircases accessing it (one of which is that spiral stairway), which hosts what's described as a relaxation area of shower room and sauna, along with an office, large family room, scullery and access to the built-in garage and what we think is the boiler / utility space.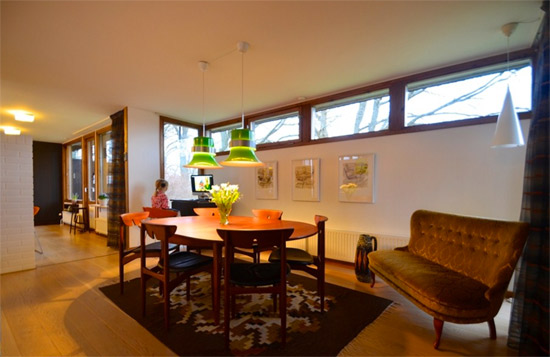 All of that is on a corner lot of a hillside plot, so some great views accessible from your balcony too.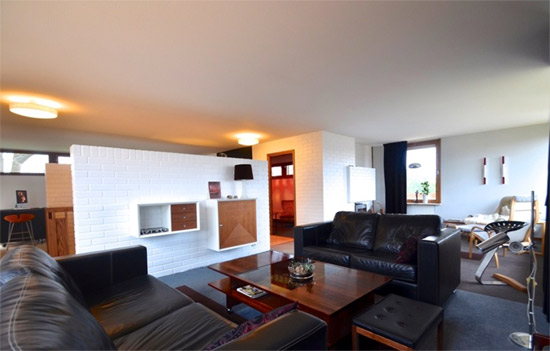 It's a dream house, but obviously you'll need to move to Sweden to live here (or be in Sweden looking for somewhere new). The house is on the market for 3,450,000kr, which we work out as £277,000. Yes, really. Many more photos on the listing if you need them.
Find out more at the Orlogsstaden website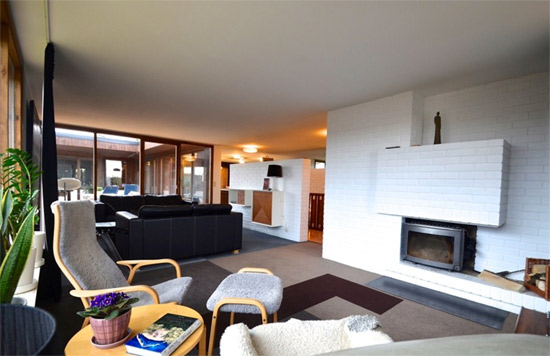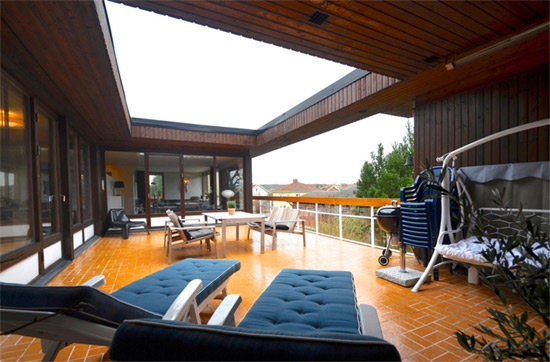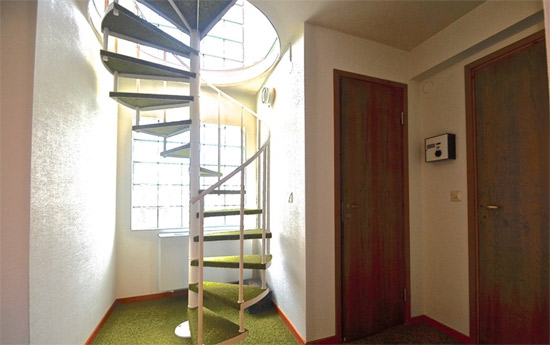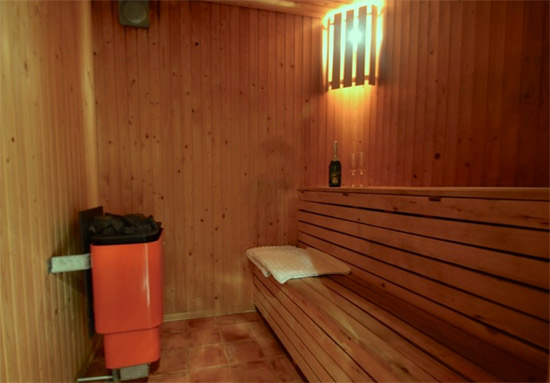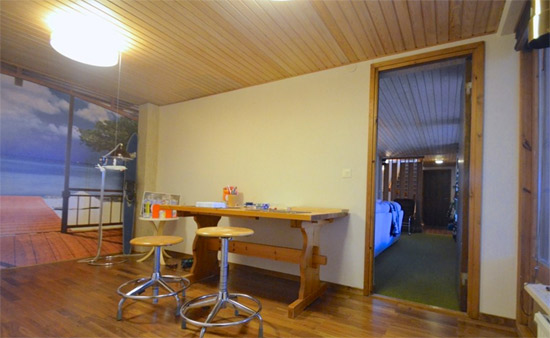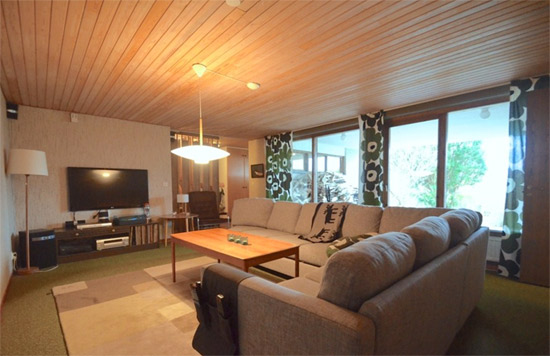 Property Location