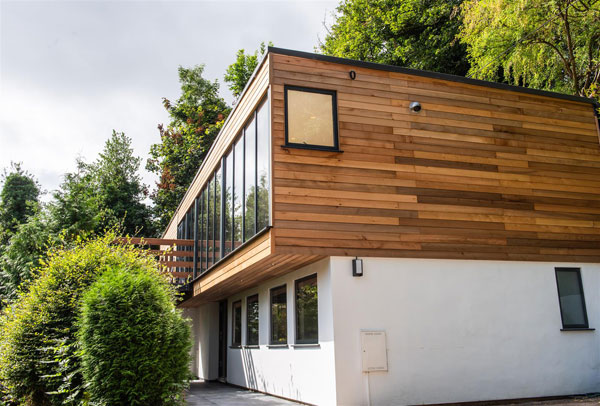 Despite being heavily updated, this 1970s modern house in Malvern, Worcestershire has never been on the market before.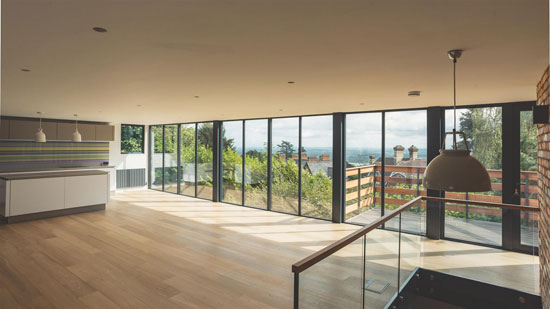 There is a reason for that. The house, which actually looks like a new-build at first glance, dates back to 1971 and was the home of sculptress Mary Phelps from the time of its construction.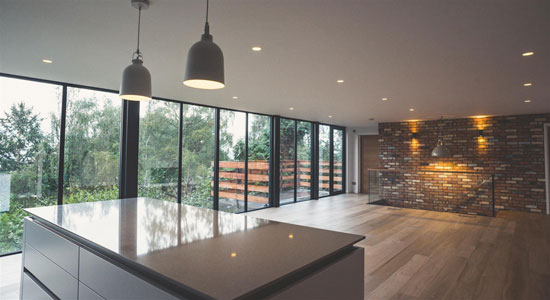 After that, the house was 'lovingly restored' by her two sons who grew up there, leaving what you see now.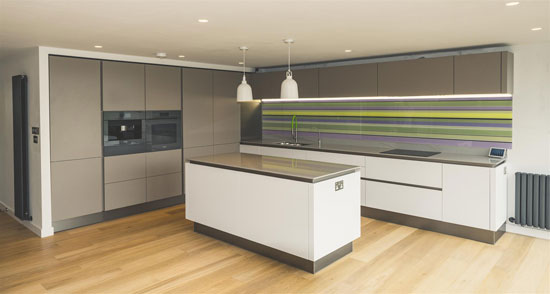 I wish I had a picture or two of the original architecture, as it would be great to see the house from a 1970s perspective to contrast it to the 21st-century version of the property. The sellers say in the details that the house was in need of a 'total refurbishment' and that's what it has had.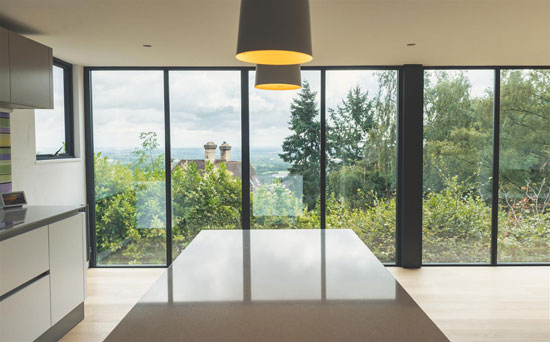 I suspect that the family has kept the shape and style of the house – the high vantage point, the main accommodation on the upper level, the open-plan space up above and the balcony area off the reception. In the brochure, they point out their love for the 'look and style' of the house, so I can't imagine anything radical changing on that front.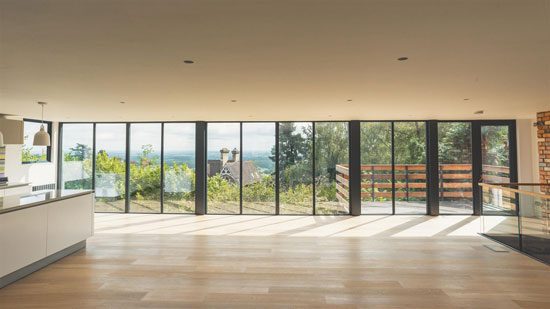 But beyond that, it looks like a complete renovation, with pretty much every corner as well as both inside and out reworked for 21st-century living. Note that one of the sons is a designer and has used his eye to pick out the details you see (like the flooring and staircase) and some you can't, such as some hi-tech insulation, smart lighting and underfloor heating. A thorough job and one that is detailed in the brochure on the agent's site.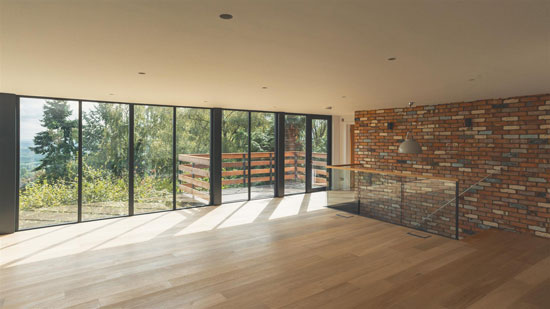 Whether this one appeals perhaps depends on your love for something modern. Of course, the house is a blank canvas right now and sometimes it is hard to see past that.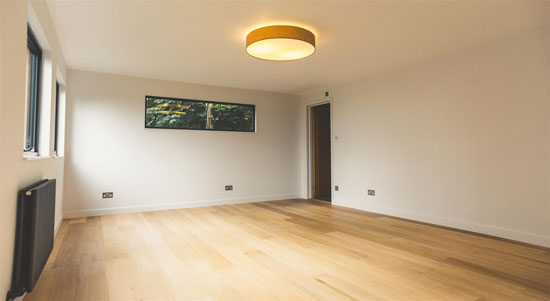 It might well lend itself to a retro finish in line with the original era, not unlike the modernist house in Nottingham I featured a few weeks back, which had also had a significant update. But it probably works best if you want to go down that minimalist route.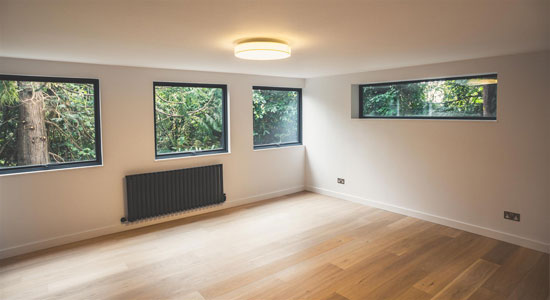 In terms of the living space, you are looking at a lower/ground floor with a hallway and three bedrooms, two of which have their own en-suite. That's also the place to get on that feature staircase too.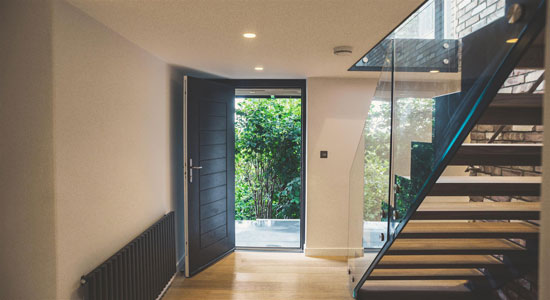 Go up it and you will find the fourth of those bedrooms with its en-suite, along with the main reception/kitchen/entertaining space, with its wall of glaze, exposed brick wall and access to the steel and cedar balcony.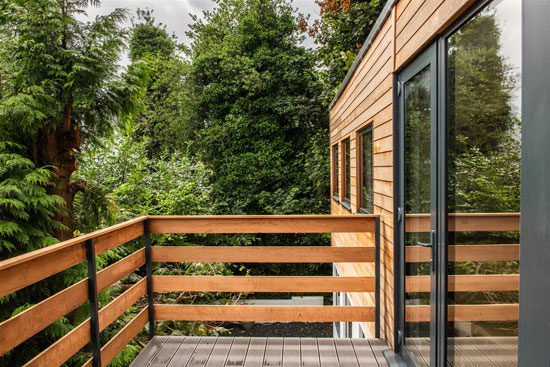 Through those windows and on that balcony you get to enjoy some amazing views across the Severn Valley to Bredon Hill and the Cotswold escarpment.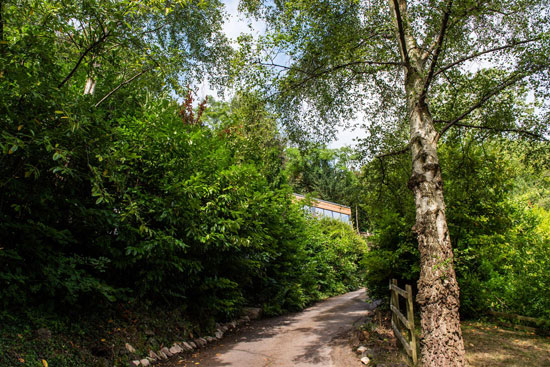 Outside space as well. Covering around a third of an acre and on a steep slope, it was 'blasted from the granite' in the 1970s and boasts its own private3 cliff, would you believe. There are also three seating areas, a terrace, a paved area and a pond, as well as an area of wildflowers. All of it is described as 'low maintenance'.
Fancy moving in? Offers over £900,000 if you do.
Images and details courtesy of Fine and Country. For more details and to make an enquiry, please visit the website.