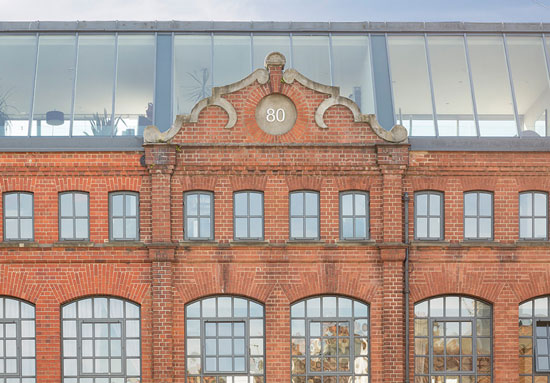 We do love a good industrial conversion and this four-storey property in The Old Sweet Factory, Hove, East Sussex is definitely such a thing.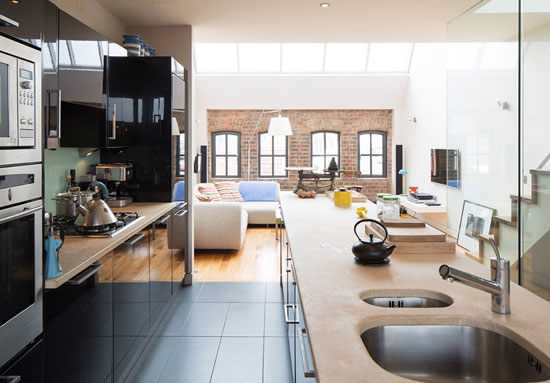 The house is part of the former Maynards Sweet Factory in the Poets' Corner area of Hove, near Brighton, dating back to the turn of the 20th century, but more recently converted into seven houses by London-based architects John Kerr Associates, mixing a modern contemporary style with the original framework of the factory.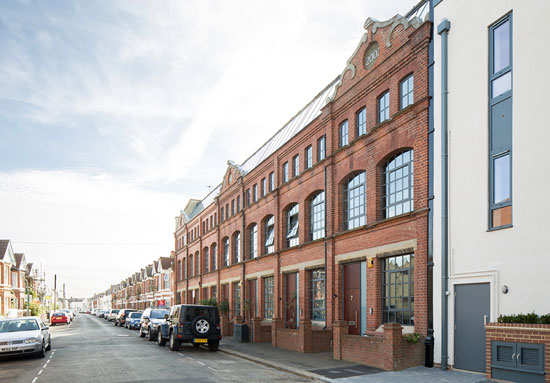 That obviously means exposed brick and high ceilings, along with a decent amount of living space. At present, that also includes working space as the ground floor offers two studios / offices, along with a utility room and toilet a boiler / storage room. The first floor has two bedrooms (one with an en-suite bathroom) and a shower room. The second floor is a large open plan space with glass roof and a kitchen area in the middle. A dining area and living area are also here, to each side of the kitchen. The third floor is a mezzanine space that could be used for living or sleeping space.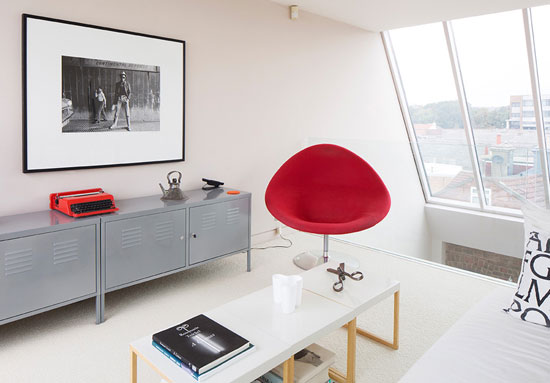 In addition, the third floor also has roof terrace, offering what are described as 'panoramic views' across Brighton and Hove and to the sea. There's also a private rear garden outside.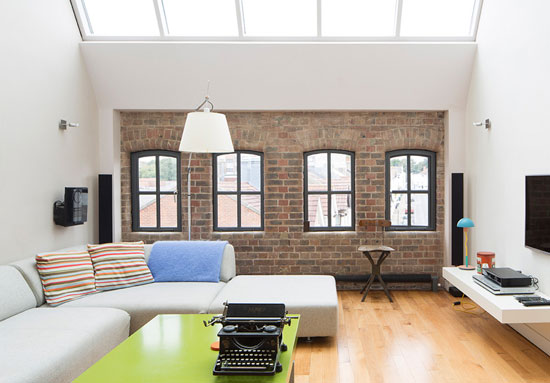 Premium finishes throughout, thanks in part to this being the original show home. oversized doors and limestone work surfaces in the kitchen, for example.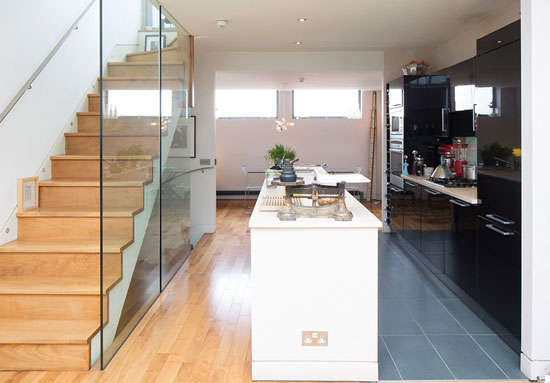 £725,000 is the asking price.
Find out more at the Modern House estate agents website
Property Location