This is inspired by a classic. Any idea which one? Read on to find out more about the Eglon Mews modernist property in London NW1. Oh yes, thanks to Christian for the tip off on this one.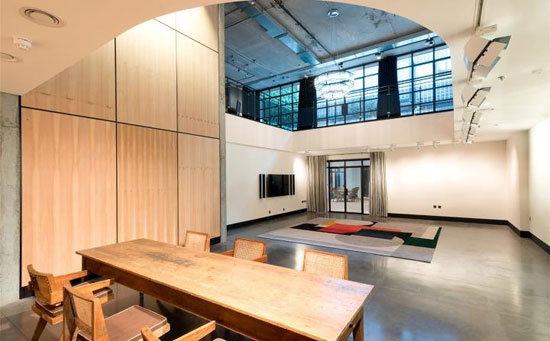 That inspiration comes from the Maison de Verre in Paris, the work of Pierre Chareau and a modernist masterpiece from the early 1930s. Translated as the house of glass, it is an almost industrial feel (albeit a very stylish one) beyond that glazing. If you want to know more about that original house, do check out this report from a visit to the house (which isn't generally open to the public).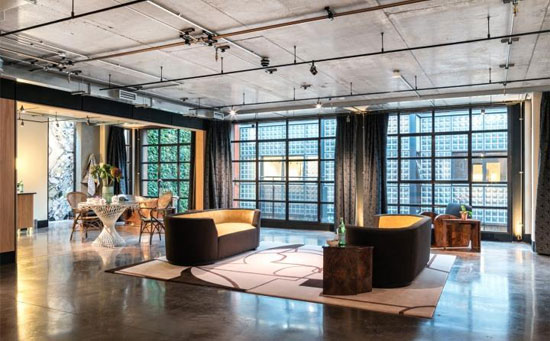 Once you have check that out you can do your compare and contrast. Of course, this is 'inspired by' and not a replica. It is also 2016 and not 1932, so the finishes and obviously going to be very different. But overall, you do get what the owner was trying to do with the renovation.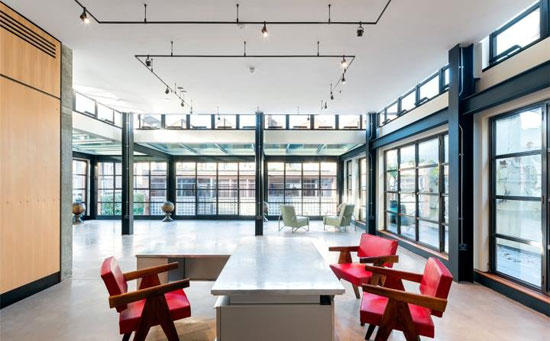 Yes, renovation. This isn't a new build. The site was previously a recording studio and before that, a shell casing factory during the first world war and a milking dairy, which was when 'cows grazed on nearby Primrose Hill'. That's apparently as recently as the 1950s. Enough of the history lesson, let's move onto the house, which is said to be on 'one of the most sought after addresses in Primrose Hill' (so obviously not cheap).
The industrial past is evident throughout and space is the obviously a big selling point here. 13,154 sq. ft. is the number you are looking for, but that's only half the story. Take in those double height reception rooms and study for real impact and if you want some luxury, there's also a cinema room and an indoor swimming pool in this place.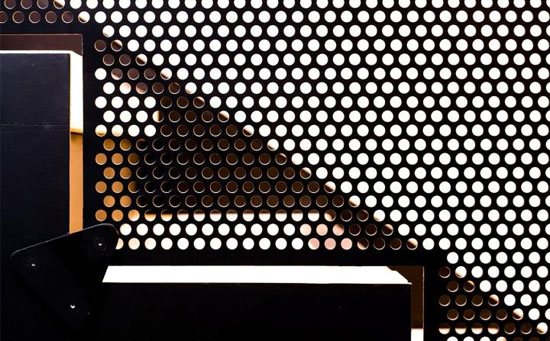 Along with all of that, there are two kitchens, a dining room with separate breakfast room, a master bedroom suite with 'private salon', four further bedroom suites, an orangery with private roof terrace and a courtyard with parking space, plus private gated entrances. Oh yes, a lift too, should you need it.
It is described as a live / work space and you will need to work very hard (or get lucky on the Lotto) to be able to afford this place. The asking price is a jaw dropping £24,000,000.
Images and details via Savills. For more details and to make an enquiry, please visit their website.
See many more wonderful photos of htis property on photographer Joas Souza's own website.
Save
Save
Property Location