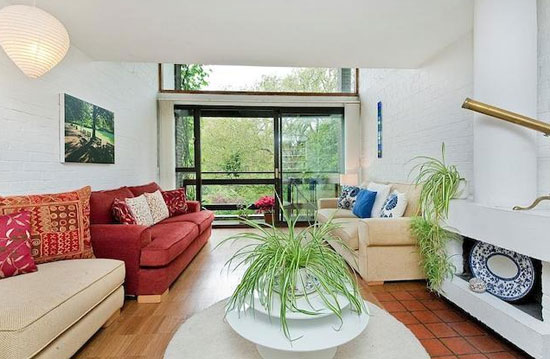 We did feature one in this block in the past, but now there's another 1950s Bill Howell and Stan Amis-designed modernist townhouse in South Hill Park, Hampstead, London NW3 up for sale.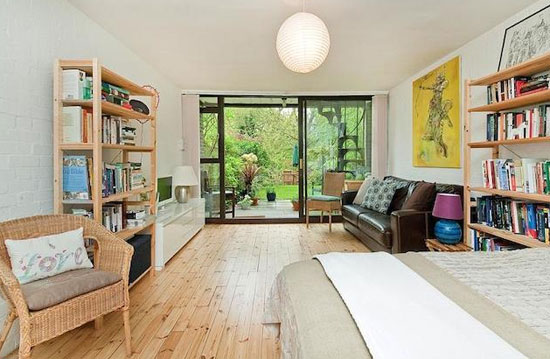 Like the last one, it's far from cheap, but that's the postcode for you. As we mentioned before, this is one of five modernist properties from the mid-1950s, which are apparently based on Le Corbusier's Modulor system and with views overlooking Hampstead Ponds. Design and location in perfect harmony.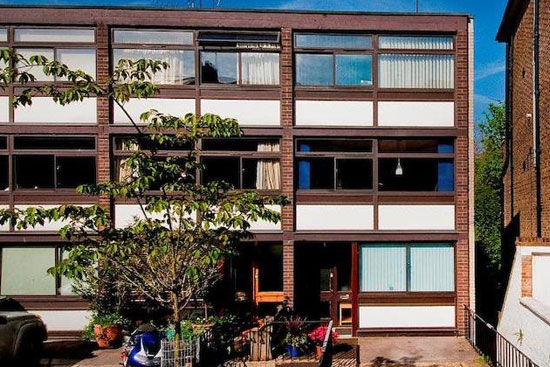 This particular example (one of the end properties) looks to have been maintained to its original design over the years, although updates have obviously been done over the decades. Just decor though, nothing drastic.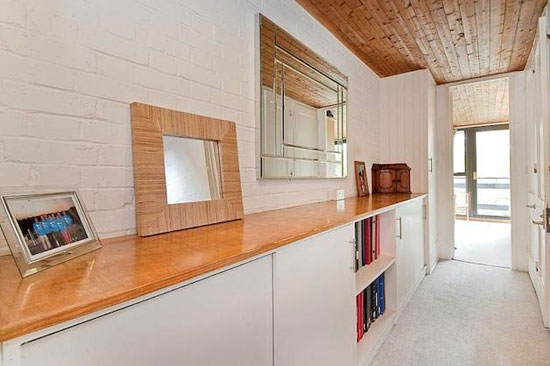 As for the layout, that's currently laid out with a lower ground floor flat (granny or au pair is mentioned), which has its own entrance. The floors above host four bedrooms, a bright living room, a kitchen/diner and a bathroom. But the layout is flexible and obviously if you don't need the separate flat, you can accrue more space there.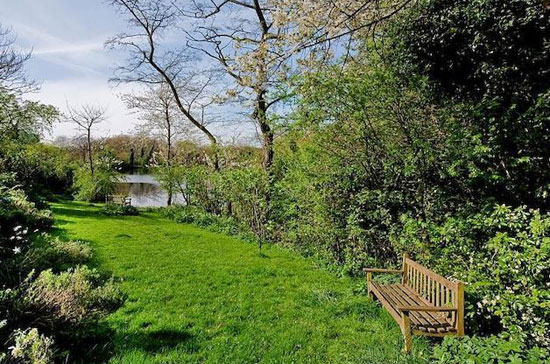 Outside, there is a private garden leading to a communal garden with access to the ponds, with two balconies inside the property if you want to take in the views from your own home.
As we said, not cheap, with offers over £2,900,000 invited. If you ae interested, there's an open day on Sunday 4th May and Saturday 10th May 2014 between 11am and 1pm – but you will need to register with the agent first. More images on the listing.
Find out more at the Zoopla website
Property Location