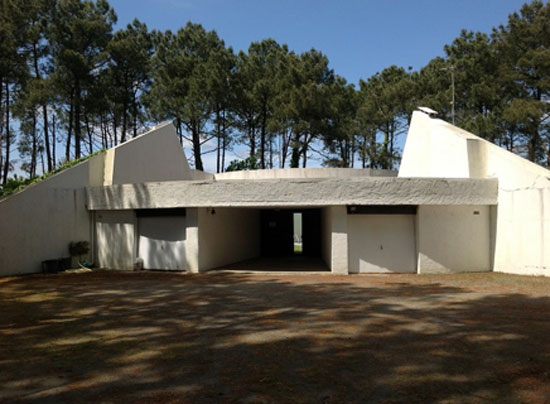 Now this really is something. Specifically a 1970s Roger Le Flanchec-designed modernist property in Baden, Brittany in north west France that looks like…well, nothing else.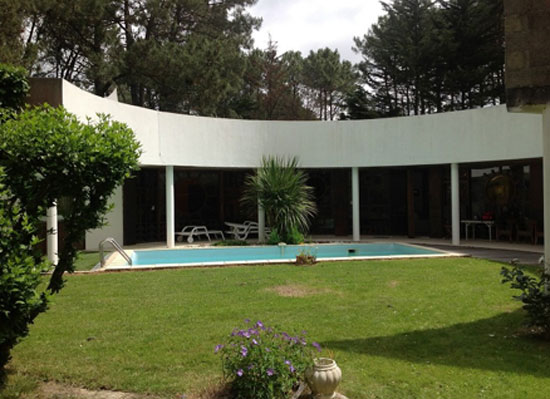 Roger Le Flanchec was a pupil of Le Corbusier and a noted architect in his own right. In fact, The French Institute of Architecture devoted an exhibition to his work in the mid-1990s. So we are talking an architect and a building of some substance.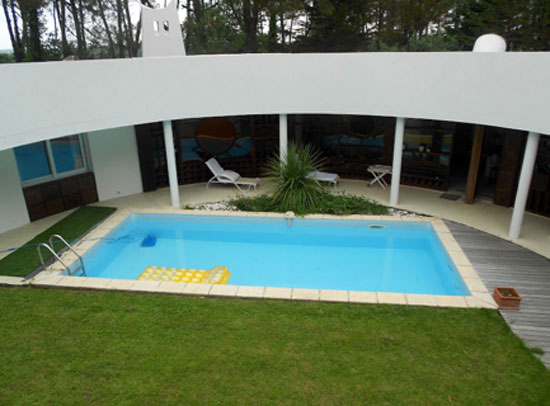 From what we can make of a translation of the agent's listing, the house is inspired by the cave – a cave transported into a wooded environment. I think I have an idea of what they are getting at looking at the images, but it's still a slightly strange concept. Perhaps one that needs explaining first hand!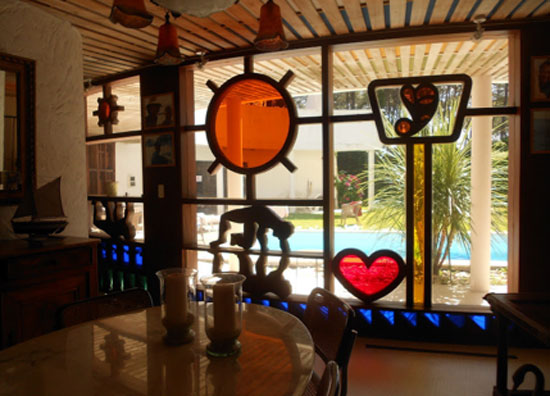 Anyway, back to the house, which is on a plot of 8,000 sq. metres and is said to be just a short distance from the beach, a famous golf course and a monastery on an island. Not that you'l want to go far if you buy this place. In fact, on a sunny day, this single-storey property could be your dream home. Once through that rather stark concrete front facade, you'll find a circular property designed around a much softer courtyard containing a swimming pool.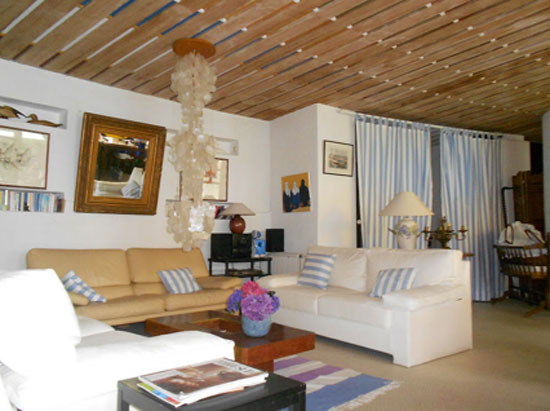 Between front and back is the accommodation, which has a feature wood ceiling and stained glass windows, apparently based on the poems of Paul Valéry. Space is generally open, but currently broken down into two living rooms, dining room, a lounge with fireplace, a bedroom with en-suite, two further bedrooms, two more bathrooms and cellar space. On top of all of that is a concrete terrace, with three garages also attached to the property.
Those details are based on a translation, so do check with the agent if you want to confirm. The one thing we are sure of is the price, which is down as €583,000, which works out at around £480,000 at today's rates.
Find out more at the Barnes website
Property Location