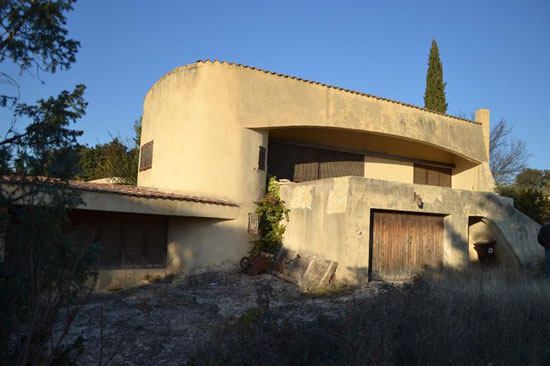 Details are scarce, but we like what we see with this 1970s architect-designed modernist villa in Uzes, Southern France.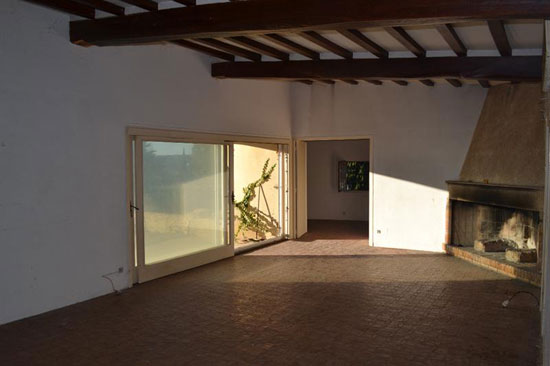 The agent points to the 1970s, but doesn't really add much more, aside from the usual Corbusier influence line. We suspect it has some pedigree. Maybe someone out there knows more than the agent?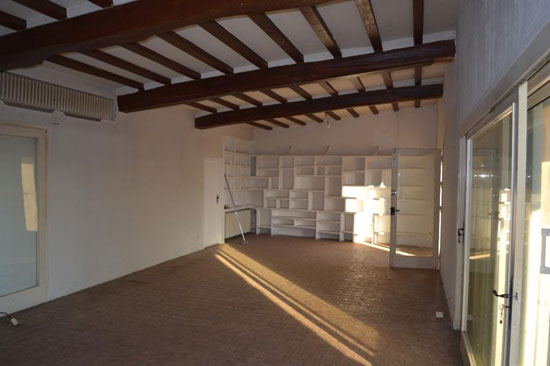 It also seems like one of those houses that has been 'shut up' for many years. The distinctive rendered exterior seems to be showing its age, the balcony/terrace also. A glimpse inside show little other than some beams, original white shelving and that huge fireplace.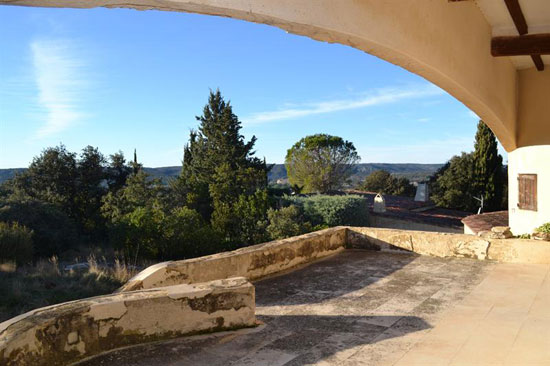 But it does show potential. This is a house you can imagine being something special with a bit of vision and investment – a great space age hangout. There's a decent-sized plot here (currently described as 'scrubland', although it does contain a pool) and plenty of domestic space too. Three reception rooms and four bedrooms are mentioned, but we think there's a lot more than that within this substantial build.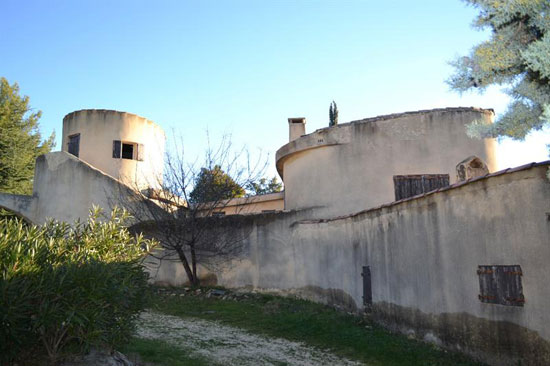 Perhaps that – and the location – are responsible for the price. It needs work, but is still on the market for €515,000, which is around £426,000 at today's rate.
Find out more at the SE Loger website
Property Location