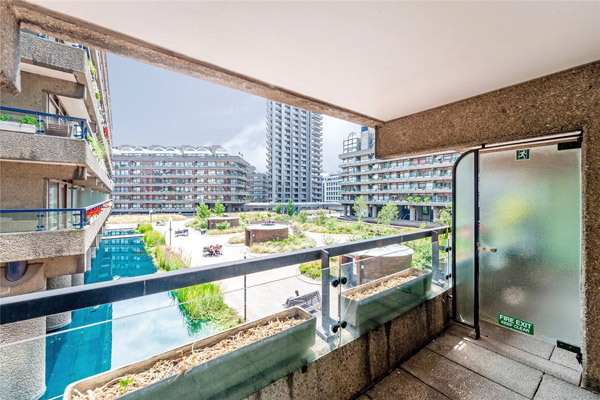 Another in need of some attention, although with this apartment in Bunyan Court on the Barbican Estate, London EC2, it is probably just decor.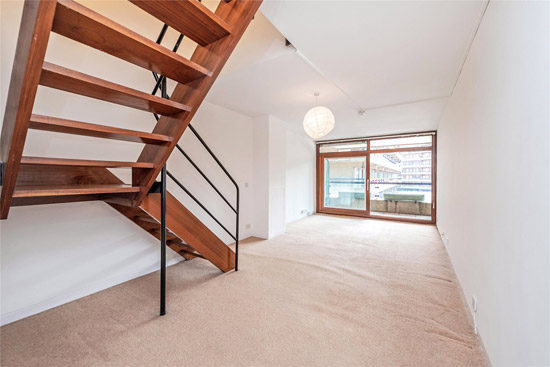 Not the first time I have featured this particular block. I highlighted a much larger triplex apartment in Bunyan Court last year, which was obviously up for a price to match. But if you looking at something more modest n terms of space and cost, this might be for you.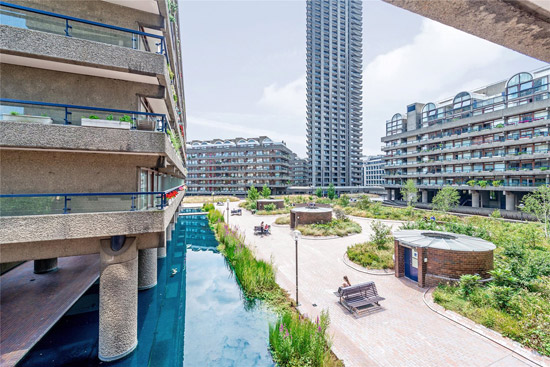 Not that anything in the Barbican comes cheap. This one is relatively more affordable, while still probably out of the price range of mere mortals like us. But on the off-chance that it isn't, you have just had a windfall or simply want to dream, then read on.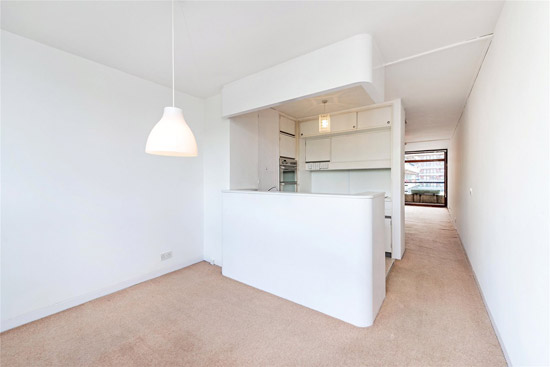 Bunyan Court is a terrace block in the middle of the similar Bryer Court and John Trundle Court, which come together to create a 'U' shape. It was completed back in 1972 to a design by Chamberlin, Powell & Bon and is, of course, grade II-listed.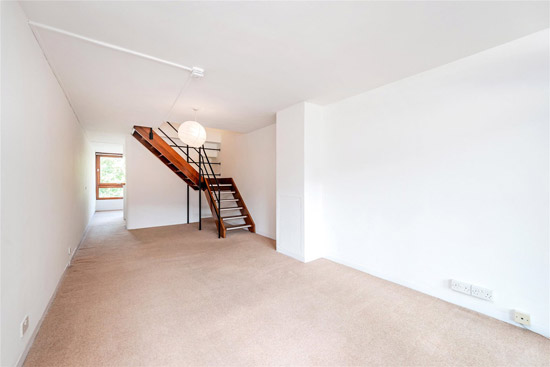 The apartment available here is a first and second-floor duplex, one that maintains most of its original features. It just needs some personality adding back in.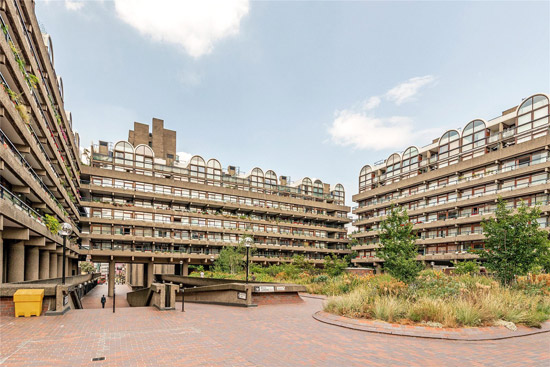 Everything is so sparse, from the ill-fitting carpets to the plain walls and lack of furniture. Nothing obvious needs changing or updating initially. It just needs a bit of love.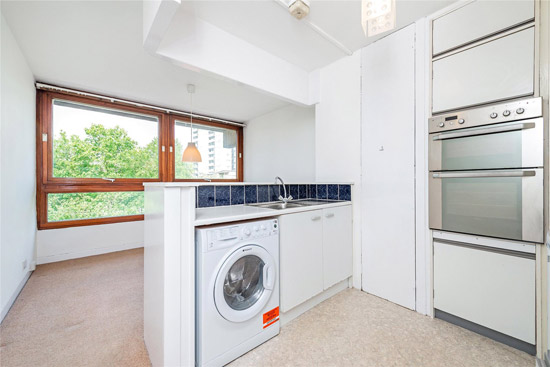 Entry is via the second floor, with the entrance hall and service lockers (household rubbish collected from your door, and post box), a double bedroom with a fitted storage cupboard and floor to ceiling windows and the bathroom with its original white tiles and white suite.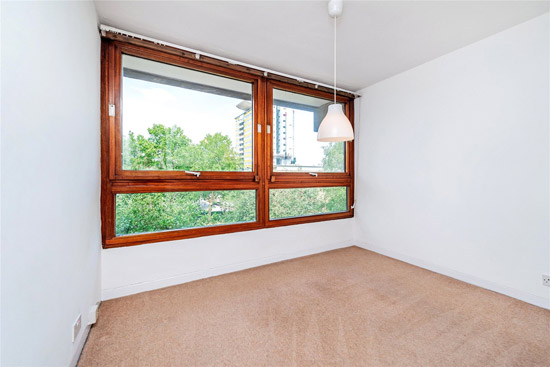 The distinctive hardwood stairs lead down to a south facing reception room with floor to ceiling windows plus a door offering access onto the balcony, which has space for a table and chairs. From there is a view over the water feature and landscaped podium.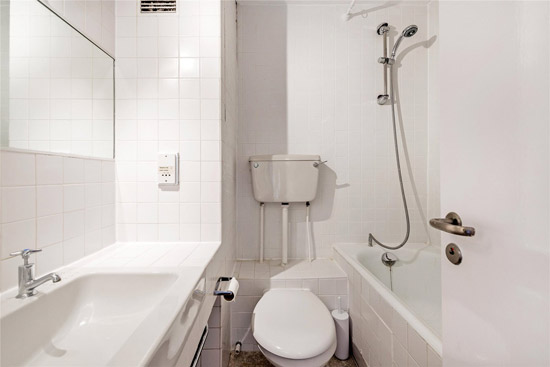 The kitchen is at the rear of the property with floor to ceiling windows overlooking the wildlife gardens. That kitchen has an upgraded oven and grill, washing machine, a four-ring hob and worktops.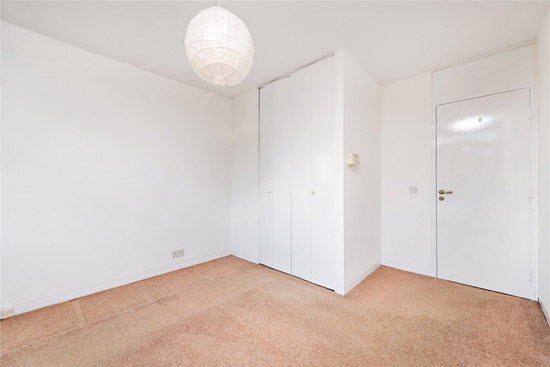 As I said earlier, places on the Barbican Estate never come cheap and often sell quickly. This one is no exception when it comes to price, coming in at £720,000.
Images and details courtesy of Frank Harris. For more details and to make an enquiry, please visit the website.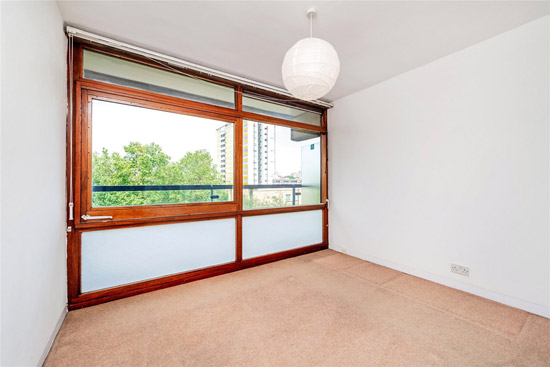 Property Location