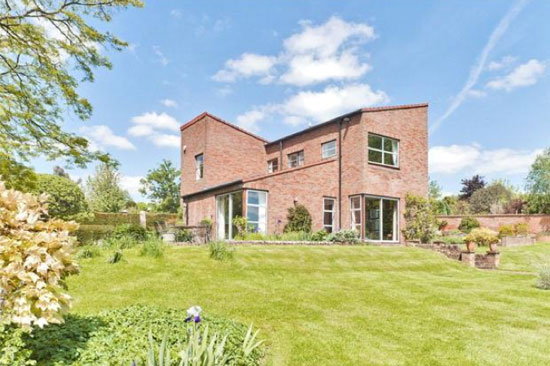 You'll find it in what's described as 'a quintessential English village', although this 1970s four-bedroom modernist property in Latimer, Chesham, Buckinghamshire probably isn't typical of the area.
It's known as Parkfield House, a modernist construction dating back to 1975 and built in the old orchard of Latimer House as the accommodation for the commander of the National Defence College.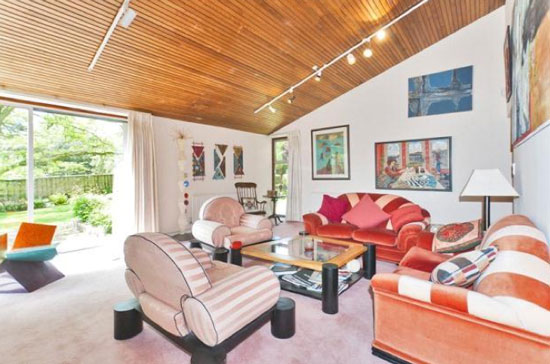 Whether the look was to his taste back then isn't clear, but the design is distinctive and functional today, helped along by plenty of greenery around, contrasting the angular brick structure sharply.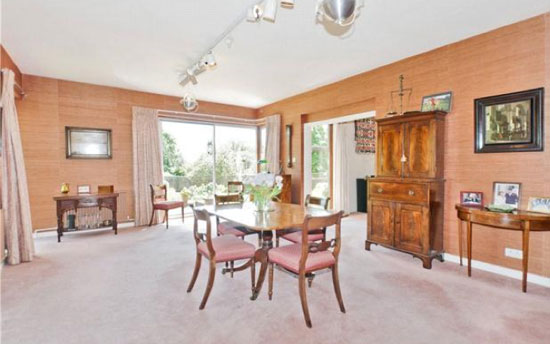 Not a great deal seems to have changed over the intervening 30+ years, both in terms of the architecture or the interior, the latter still offering the wood panelling and angular ceilings. As for space, there are four reception rooms, the two principle ones 'intercommunicating' for entertaining, along with a kitchen with breakfast nook plus an upstairs with four bedrooms (the master with an en-suite dressing room and bathroom) and one further bathroom for the guest accommodation.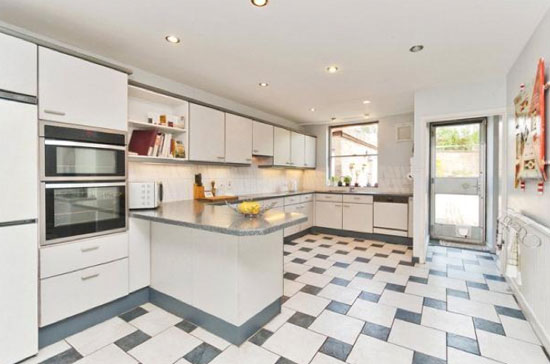 Large windows throughout, no doubt to take advantage of views over the acre of grounds thrown in, all of which is enclosed by a high brick wall to three sides and a yew hedge to the other. There's also a long gravel driveway and a turning circle in front of the double garage.
Land and location certainly push the price up, with a guide price of £1,500,000.
Find out more at the Zoopla website
Property Location