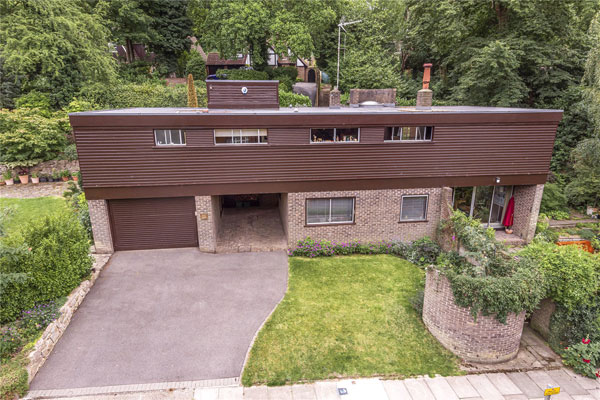 If you want to know what I mean by sympathetic renovation, then have a look at this 1970s Geoffrey Carter modern house in Chislehurst, Kent.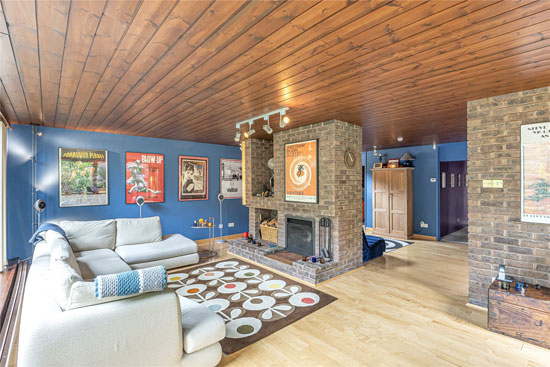 Thanks to Birmingham 81 on Twitter (a must-follow by the way) for flagging this one up, which is one of a couple of similar designs in the town (like this one I featured some years back). But this house is significant because of its condition and detail.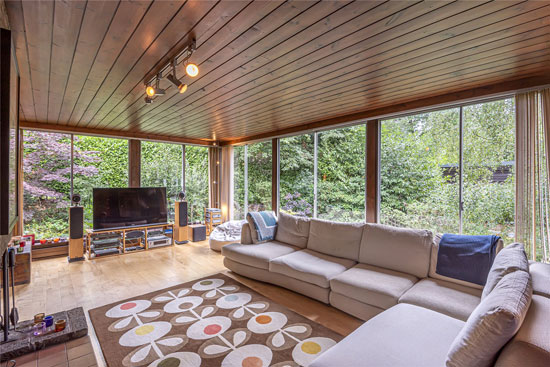 Other similar designs have been overly updated, but this one has managed to balance out bringing the design into the 21st century without losing any of its 20th-century charms.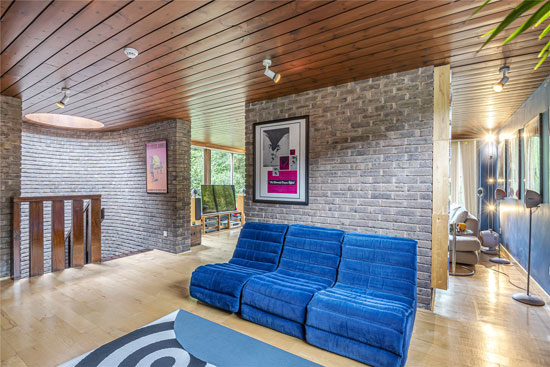 Not that it hasn't changed. It almost certainly has. A look at the house on Street View shows a different coloured exterior and more foliage at the front for a start.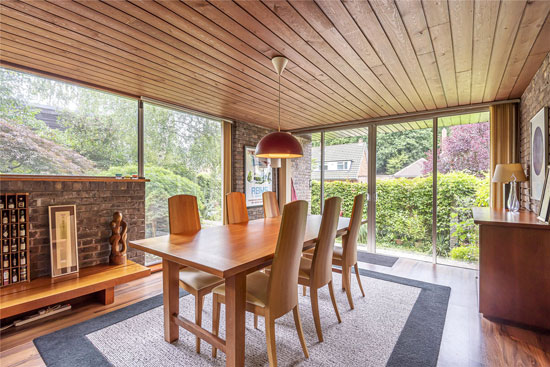 But what I mean is that the key architectural details have been preserved whilst the facilities and finishing touches have been updated. This is by no means a time capsule, but it is what the architect designed around five decades back. If you find the right copy of Homes and Gardens from 1973 you should see a multi-page feature on the house within it. Yes, this was a big deal back in the day.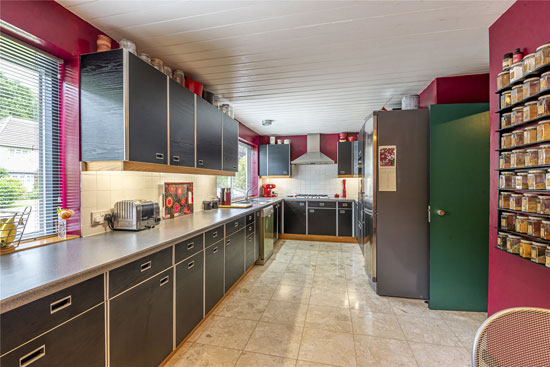 It's a house that has obviously also been loved and one that hasn't been on the market since 1996. So a rare opportunity to pick this one up if you have the cash and like the area.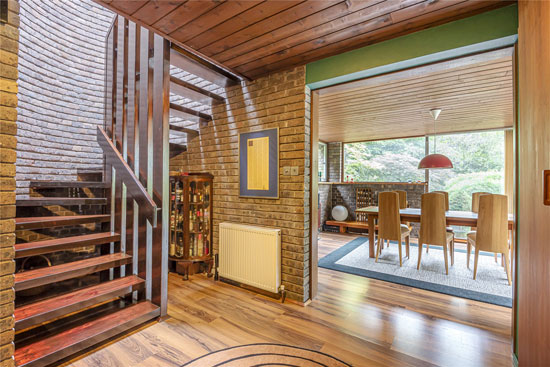 Sitting on what's described as a 'wider than average plot', the house is surrounded by mature gardens made up of vegetable beds, a lawned area and a separate patio area. It's a nice setting. But not as nice as the interior of this house.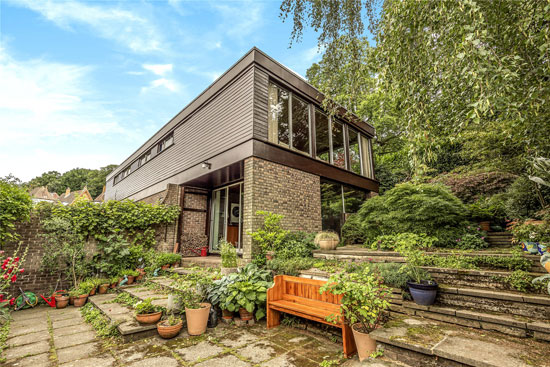 There is so much to catch the eye in this house, inside and out. The exterior is a statement of 1970s modernism, with a low-key frontage and the full-height glazing reserved for the exterior, looking out over that garden. A mix of wood and brick naturally.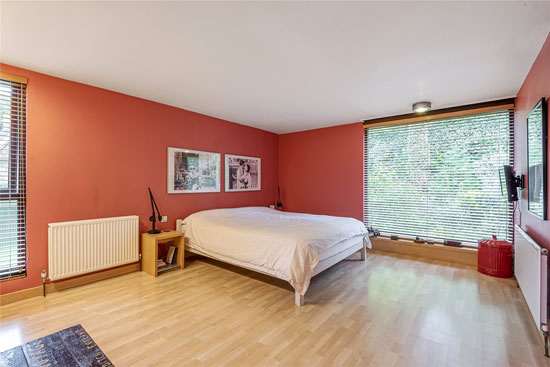 As I said, restored/maintained over the years, but the key interior details intact. So the wood ceilings, some exposed brick, wood floors, a fireplace that acts as a room divider and a wonderful feature staircase.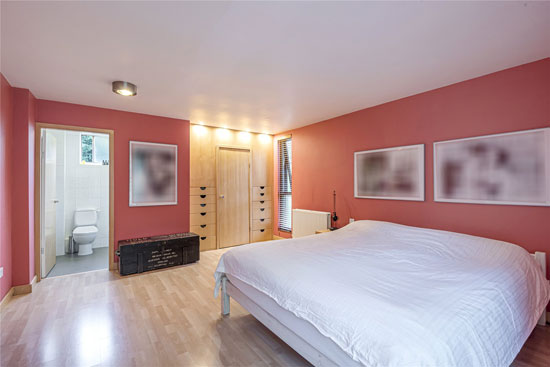 But new additions or updates too. The bathroom of course, as well as a large kitchen with slabs of colour to add in interest, fresh decor throughout as well as some functional updates. The old outweigh the new, but it all comes together so well.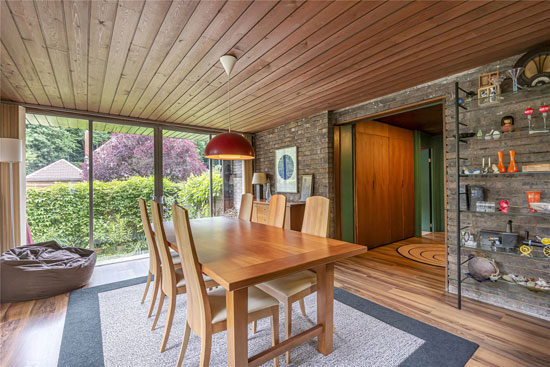 Not just good looks, this is a house with plenty of space too over its two levels.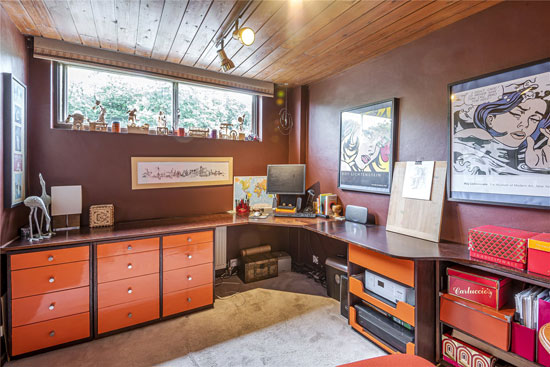 The ground floor houses the fitted kitchen/breakfast room, a formal dining room and a shower room. It's also where the stunning solid mahogany staircase with feature light dome and curved brick surround starts, heading up to the first-floor accommodation.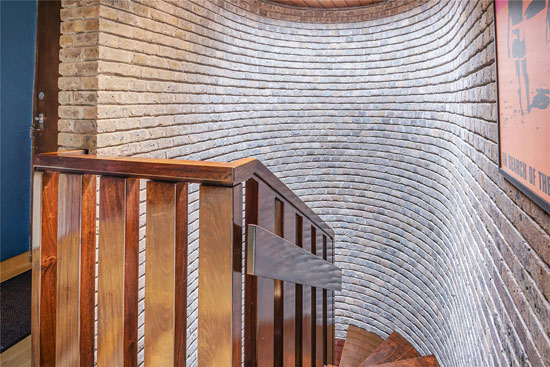 On that floor is a large living room with picture windows overlooking the gardens and a feature fireplace. There is also a separate reception area and a study/bedroom four (which looks like a great home working space).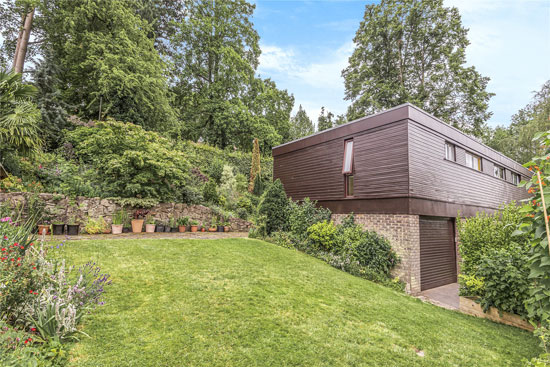 A hallway that gives access to a family bathroom and a further three bedrooms, all of which look a good size. The large master bedroom in particular, which has en-suite facilities and a walk-in wardrobe.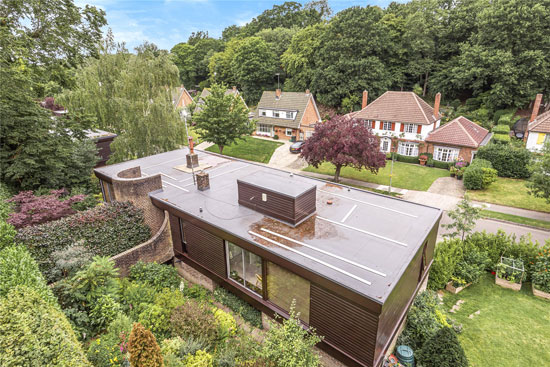 If you need more space for storage you can take advantage of the double garage, with extra parking available on the large driveway.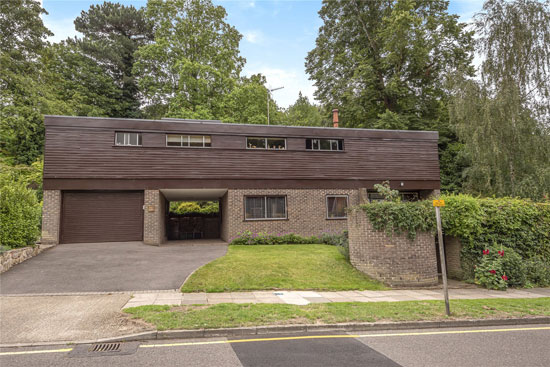 The pictures really do tell the story with this one, so have a look at those and make up your own mind. If you have the budget, this house is up for sale with a guide price of £1,200,000.
Images and details courtesy of Alan de Maid. For more details and to make an enquiry, please visit the website.