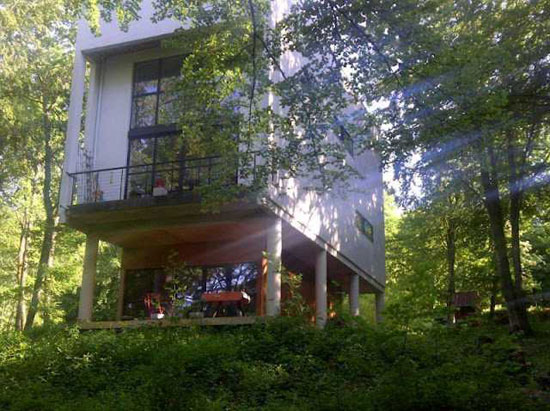 We don't know too much about this place and trust me, I've been scouring the net without success for some time. All we know is that this is a Le Corbusier-inspired three-bedroom house in Sougères-en-Puisaye, Burgundy, France and not a particularly recent build.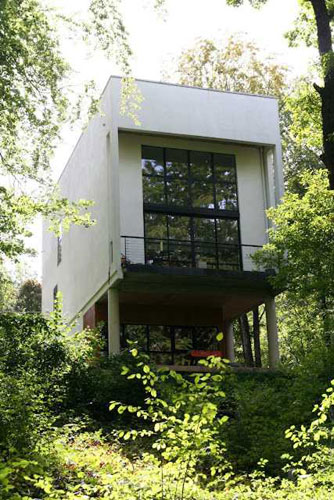 Of course, we could be wrong, but we suspect this is a midcentury build that has been renovated and maintained to a good standard. The interior seems to have a few fittings from that era, mixing it with some modern additions. It also looks like a 'walk in' purchase, with the minimum of work required, judging by those photos.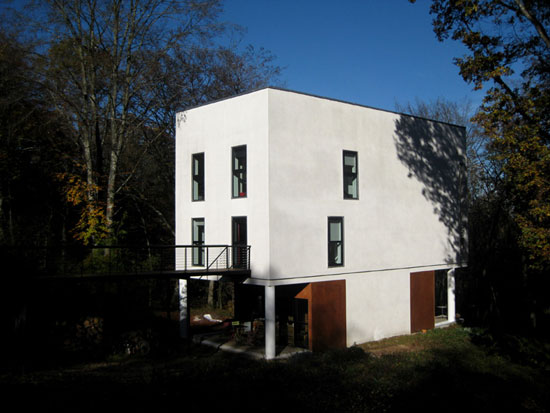 As for the property itself, that's a stunning build. It sits in one acre of woods in an area said to be around two hours from Paris. It's also on those distinctive pillars, with three levels of accommodation supported by them.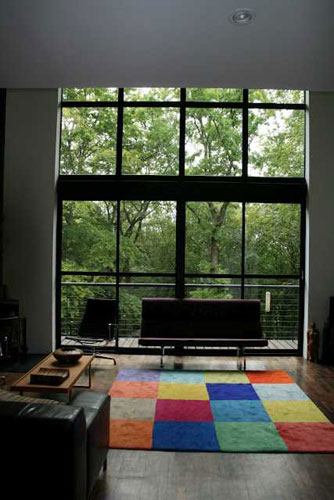 That's said to be 160 sq. metres of space, currently laid out as three bedrooms, one bathroom, a shower room, a 'huge' living room, large balcony with a view over the forest plus a dining room and an American-style kitchen.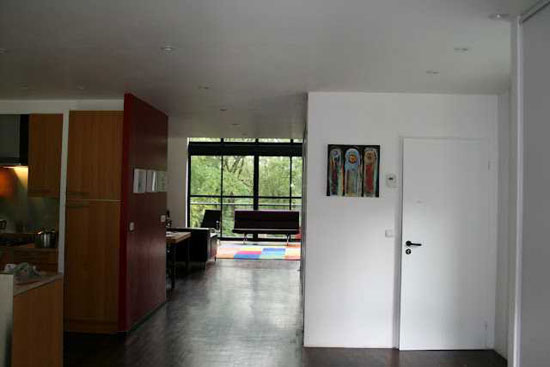 A staircase also leads to a studio on the ground floor of 40 sq. metres, suggesting this was a custom build for someone working in that area. This room also has a separate entrance and a terrace to the front and the rear of the property, plus its own kitchen, shower room, and WC.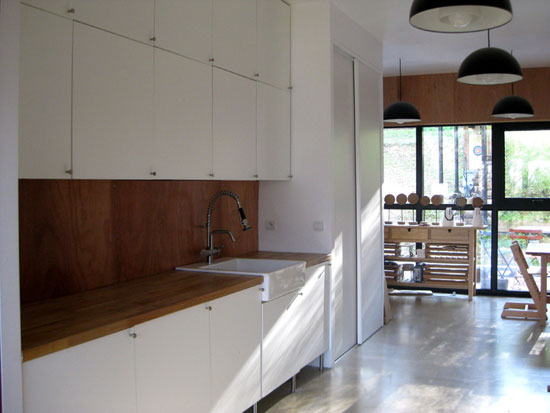 Also worth noting is the huge window in the living room, the high ceilings, the 'programmable' heated floor and a wood stove, along with outside parking for a couple of vehicles. Stylish living, peaceful surroundings and judging by what the listing says, a house that has recently had a price cut. Right now, it is on the market for €390,000.