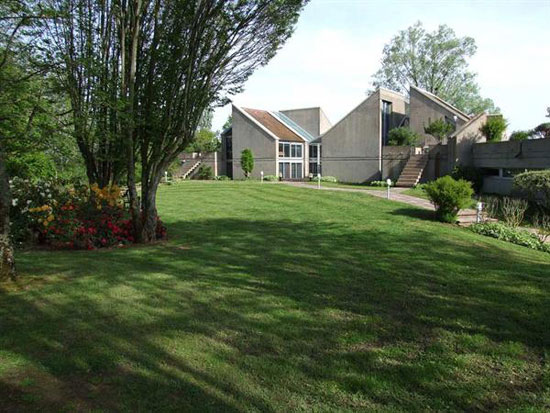 We really don't know much about the background this place, but as we have a decent set of images of this 1980s modernist property in Charolles, eastern France, we though it was worthy of a feature.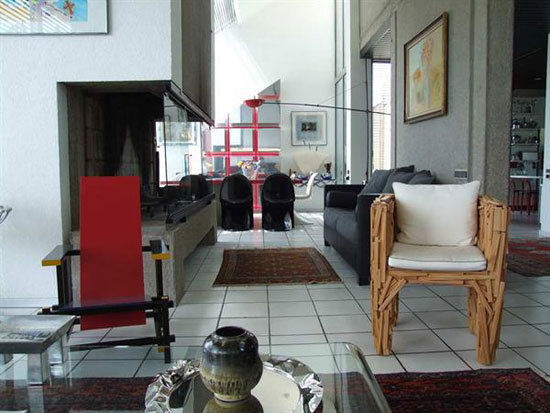 We're even guessing the decade of construction, really die to the look and the finish of the interior. It could be 10 years either way and we are happy to be corrected. What we do know (via a translation service) is that the house sits in 11,00 sq. metres of land, with the house itself covering around 300 sq. metres. The finish is described as 'hammered concrete' although the abundance of glass adds some softness and light to the design.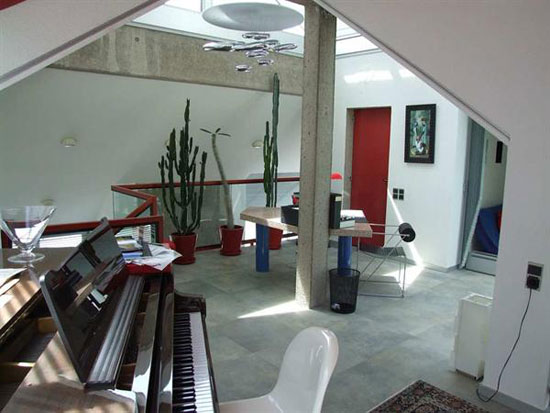 Inside looks very open too, with a two-room main living space, one room with feature fireplace, with a relaxation area too, which includes a screening room and a library mezzanine area. There's also a sleeping area, which has five bedrooms, some with en-suite facilities. You'll also find a pantry, cellar and garage here and although not mentioned, we're presuming a kitchen too.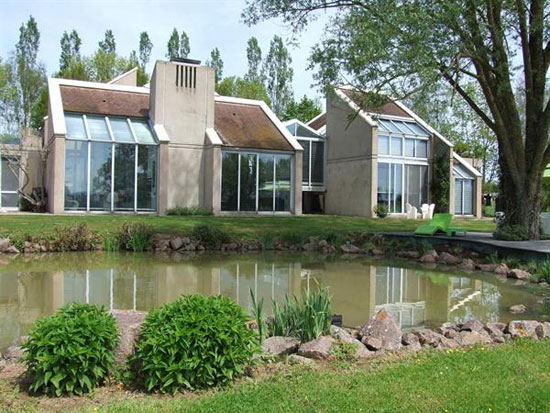 As we said, plenty of land, with some nice water features around the property. Tranquility really does seem to be a selling point here. Talking of selling, the property is up for €595,000.
Find out more at the SeLoger website
Property Location