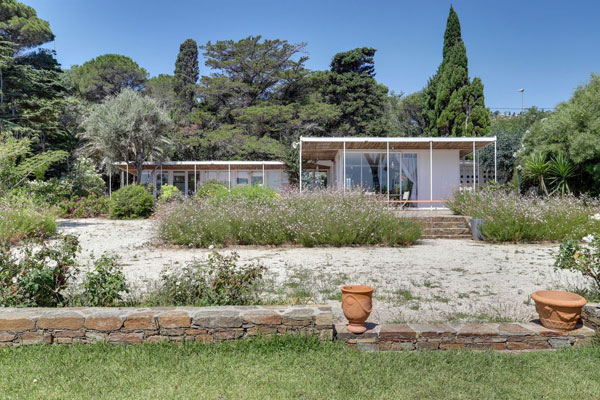 Designated as a historical monument, the 1950s Henri and Jean Prouve Villa Dollander in Le Lavandou, Cote D'Azur, France is now up for sale.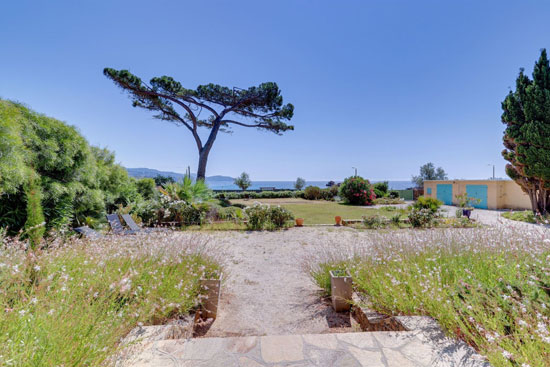 An interesting design in remarkably original condition (although not completely original), this is also a house that is interesting in the way it was constructed.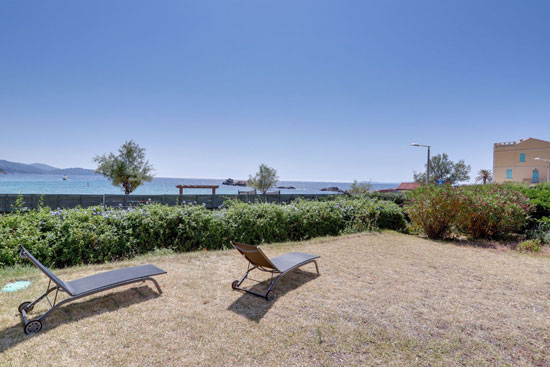 A holiday home for the Dollander family (hence the name), work was started on this modern house in 1949 and completed in 1951. When I say work started, that 'work' some distance away. This was a prefabricated house, with the machined elements manufactured in Maxeville and transported by rail, then assembled by Jean Prouve using plans drawn up by his brother.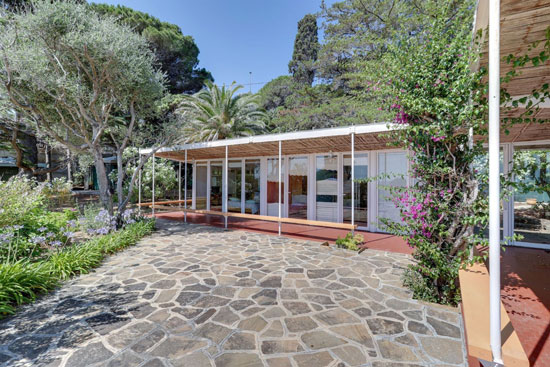 The intention was to use ideas from industrial architecture as a solution to domestic housebuilding. Placed on a slab, the construction system revolves around a central beam of bent sheet steel supported by porticoes, which offers both strength and lightness. The exterior posts are constructed from tubular steel, the interior panels being wood battens, the doors in sheet metal and the back walls in exposed stone.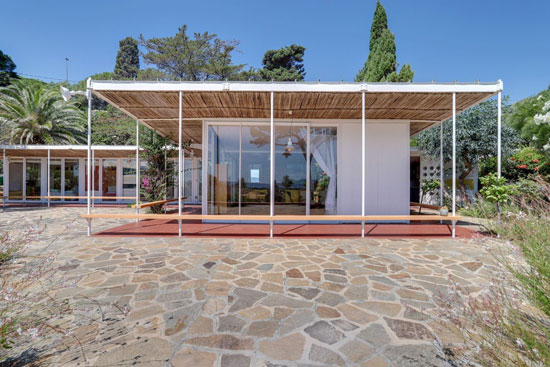 Ok, you might not be that interested in the way it was built, but the end result is pretty special. A groundbreaking and great-looking piece of mid-20th century architecture. The location isn't bad either, on a landscaped plot just off the seafront in Le Lavandou, facing the Saint-Clair beach.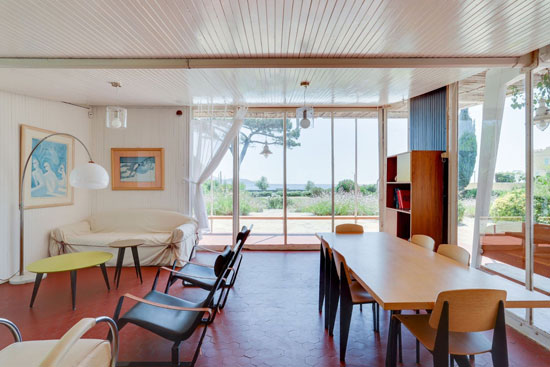 As I said, plenty of originality here, which is added to by the Prouve designs dotted about the place. After all, if you have a Prouve house you might as well have the furniture too. But not completely original.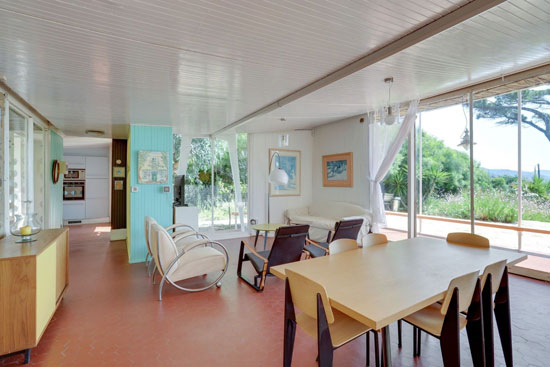 This is faithful to the original design without being some kind of museum. The kitchen, for example, looks to have been updated. It is still a very stylish (and expensive) holiday home. Or a full-time home if you can make a living in this part of France to pay the mortgage.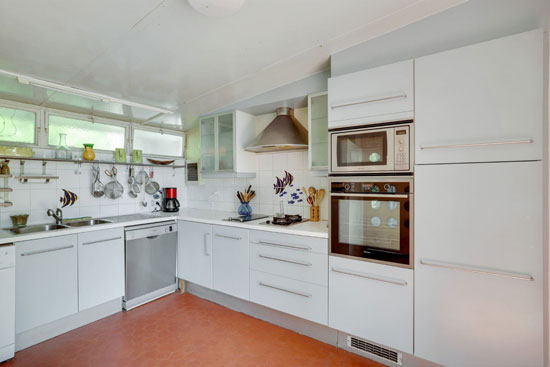 Not that it was the biggest house originally with living space and split into two zones. A large living area has a sitting/dining room and fitted kitchen. A night area has three bedrooms and a bathroom.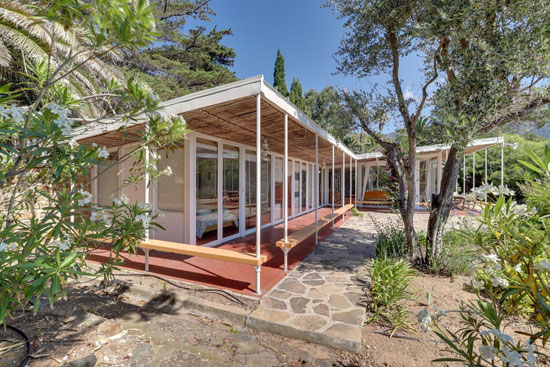 But you do get a converted outbuilding (which was formerly the garage) that has a living room, a dining room, a kitchen, three bedrooms, two bathrooms and a garage.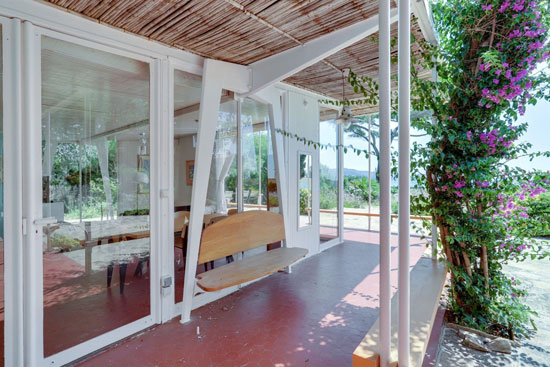 A dream of a place and location, but you will need to find $7,538,224 to make it yours. That works out at around £5,726,000.
Images and details courtesy of Sotheby's International Realty. For more details and to make an enquiry, please visit the website.
Note that Architecture de Collection also has it listed with more images.