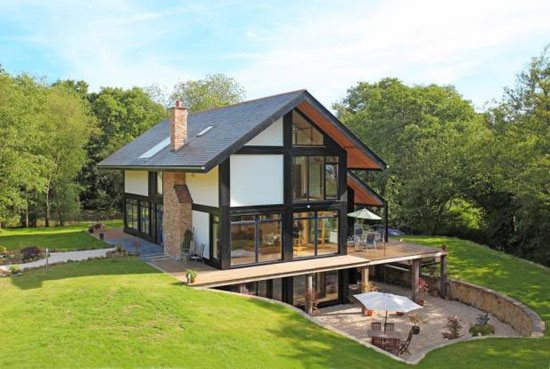 At first glance, we thought this was a Huf Haus, but in fact this is a five-bedroom contemporary eco house in Heathfield, East Sussex going by the name of Elfin Hollow.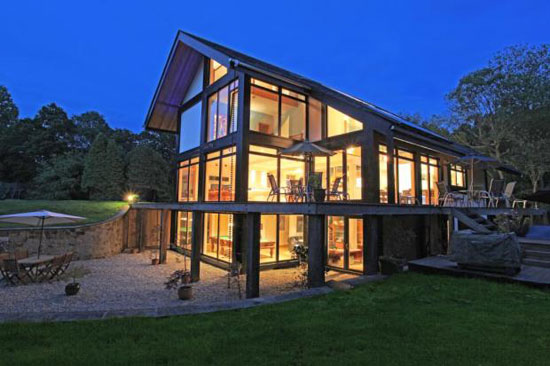 Designed and built by the current owners and set in 11 acres of land, it's a spectacular design and one that thinks about the environment too, featuring the likes of structural insulated panels (sips), an air-source heat pump, under floor heating, solar panels, a rainwater harvester, triple glazing, a contemporary glass-fronted log burning fire and the Lutron intelligent lighting system to name just a few environment-friendly things you'll find here.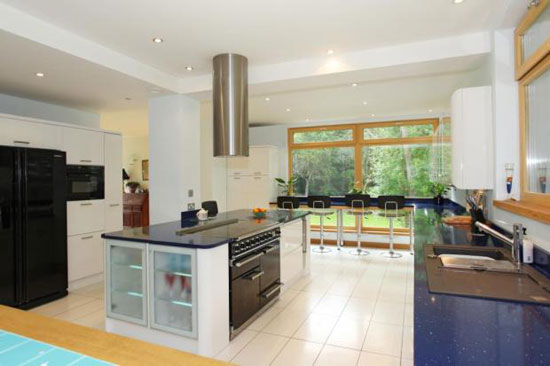 The house is arranged over three floors with further 'mezzanine' levels designed into the roof space of two of the first floor bedrooms. The lower level has been designed not to be visible front the front of the house. Ideal for carrying out your cunning, 'Bond villain' plans without anyone knowing.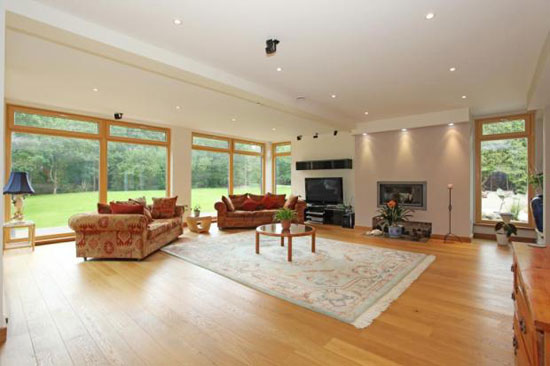 In terms of the layout, well briefly that offers up open plan living with five bedrooms and four bathrooms, plus the likes of a centrally located oak staircase, a bespoke kitchen, a self-contained utility room, a sun room, a large games room plus a luxury bathroom and rooms designed to incorporate a sauna or steam room. That probably doesn't do the house justice – see the agent's listing for the complete breakdown of what each room offers.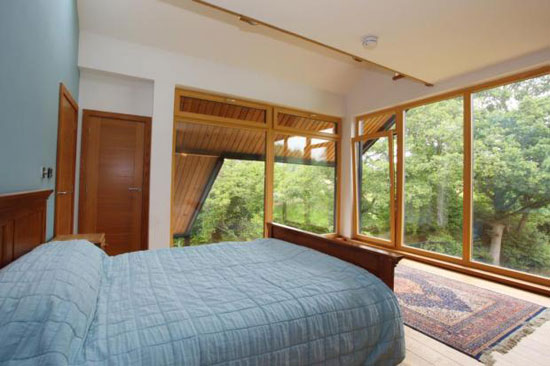 Outside, you'll find a gravelled driveway which leads to a parking and turning area for a number of cars. The house is surrounded by the garden on all sides, mainly laid to lawn, with light woodland to the north and south side of the house. There's also a stream and a newly constructed bridge, which gives access from the wood across the stream to the field.
If all of that appeals, the price is £1,750,000.