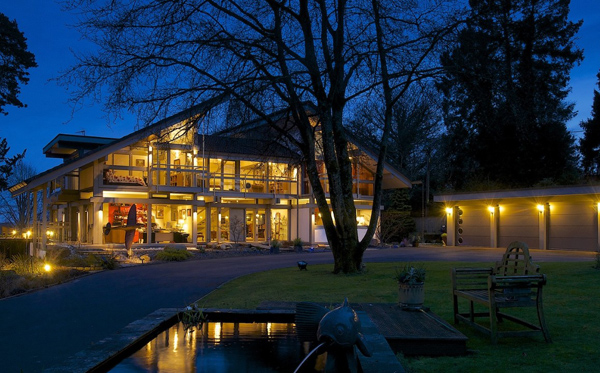 This is bizarre, but it is very real. You could win a £3 million Huf Haus in Avon Place, Hampshire with a raffle ticket. In fact, you can buy one online right now.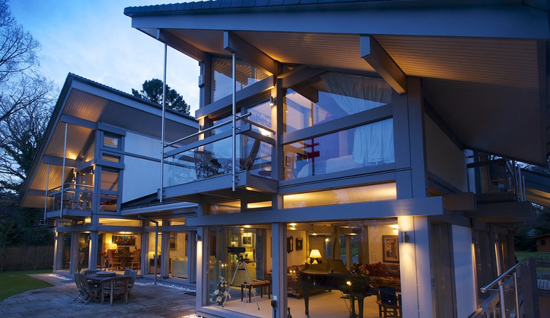 The raffle is obviously nothing to do with us, but it is a serious proposition. A fully-fitted Huf Haus located in the picturesque Avon Castle near Ringwood, with 7,000 sq. ft. of open plan modernist living space and thanks to all that glazing, spectacular views over the River Avon and Avon Valley.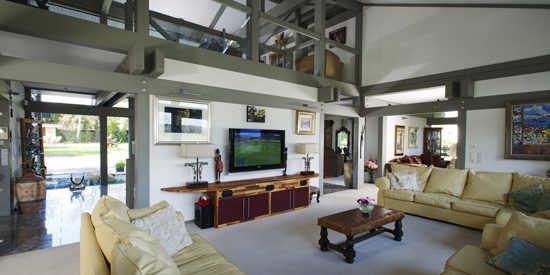 Of course, you probably know all about the German Huf Haus concept. It's a design and building style we love and one that we have featured many times on this site. They rarely come cheap and this one, on the open market, is no exception. But the key difference here is that you can win it if you buy a £25 raffle ticket. There are 250,000 tickets available, so luck will have to play its part. But there is a far better chance of winning this compared to National Lottery ticket, so who knows?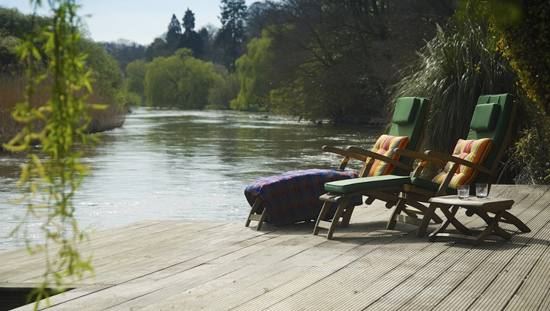 This particular house has a private location, 60ft of direct river frontage and fishing rights and comes with everything in it. That includes all fitted furniture including the kitchen appliances, the fully-fitted cinema with screen, sound system and reclining chairs, the bar stools, made-to-measure furnishings, all the carpets, blinds and lights and the remotes for the security and garages.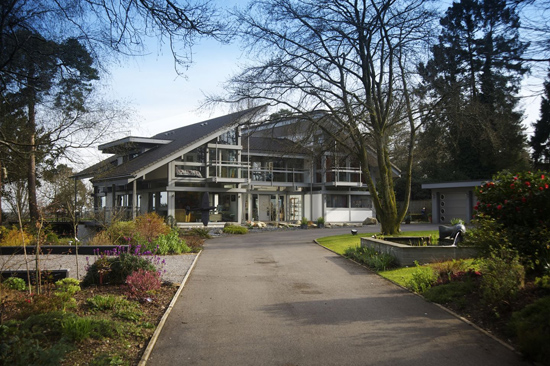 Not only that, it also includes the stamp duty and any solicitor's costs up to £1,500.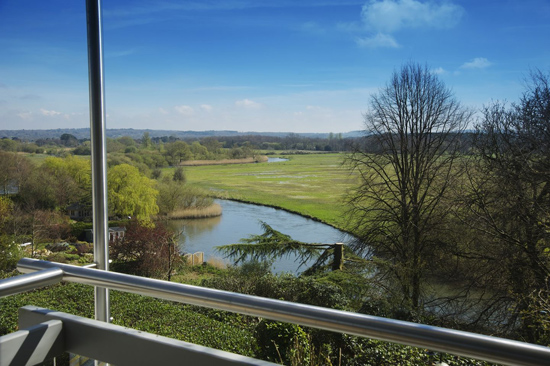 Oh and a substantial house too, with all of that open space. The lower ground floors offers up a games and snooker room, along with the cinema room with 65-inch screen, two bedrooms (one with en-suite), a family bathroom and a garden / sitting room.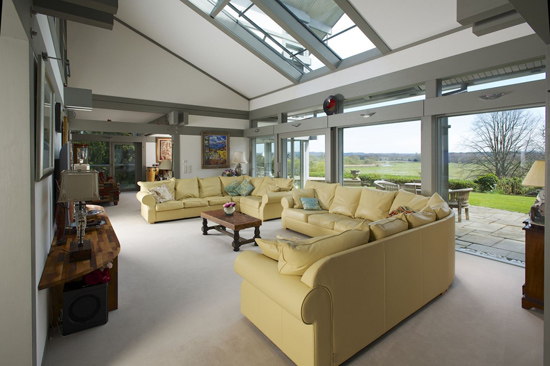 The ground floor has a sitting room, music room, dining room, kitchen with breakfast area and a study with balcony space. Head to the first floor and you will find a galleried landing, a further bedroom with large dressing room and full en-suite plus three more bedrooms, each with en-suites.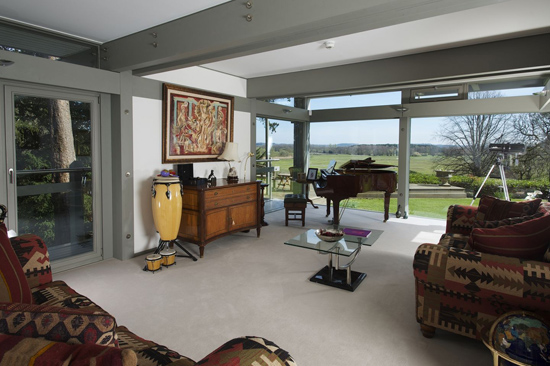 The outside space is worth a mention too, with 'beautifully maintained' gardens, a bespoke BBQ house and a quadruple garage, not to mention that river frontage. Yes, it really is the dream and ordinarily, well out of reach for most of us.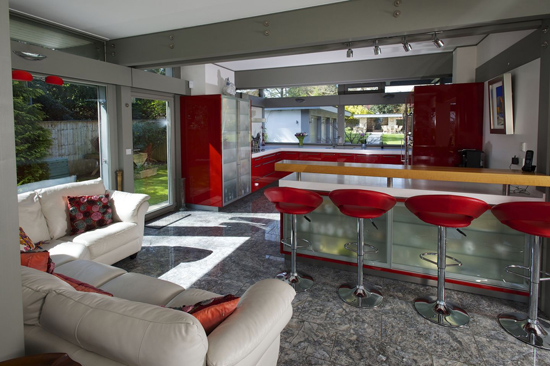 But at £25 a ticket, it is achievable if your luck is in, even if £25 isn't an amount of money to be sniffed at. Indeed, it all the tickets sell, the owner of the house will make around £6.25million, which is double the asking price. Still a risk for them if ticket sales aren't as high as they hope. But I suspect they might be ok.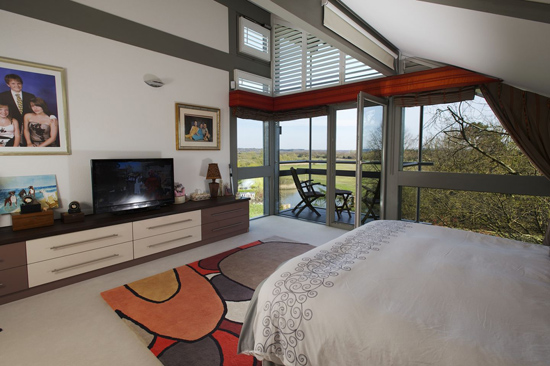 Fancy it? Well, you can buy a ticket (or multiple tickets if you really want to go for it) at the website. You can also set up a syndicate if you want to maximise your chances and perhaps use it as an all-year-round holiday let for everything. Whatever you do, tickets are £25 and the draw closes at 11.59pm on 31 July 2018. After that, local MP Sir Christopher Chope OBE will draw a winner at random.
You can find out more and by those tickets at the Win A Mega Home website.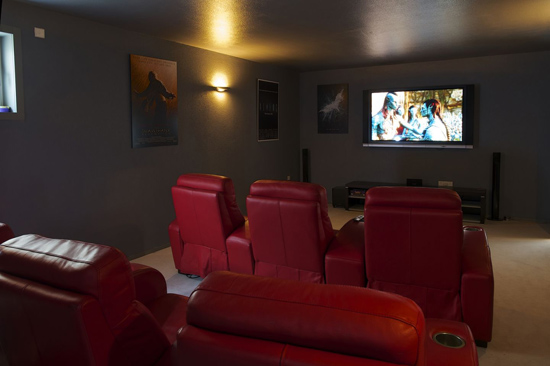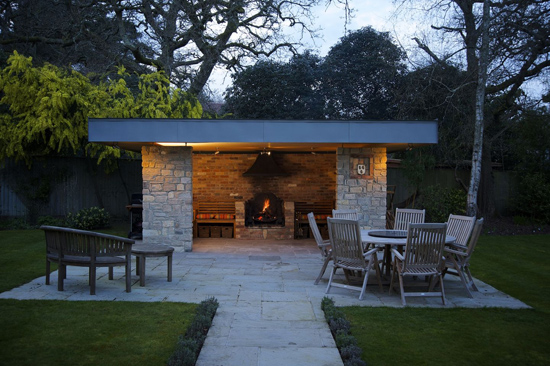 Property Location