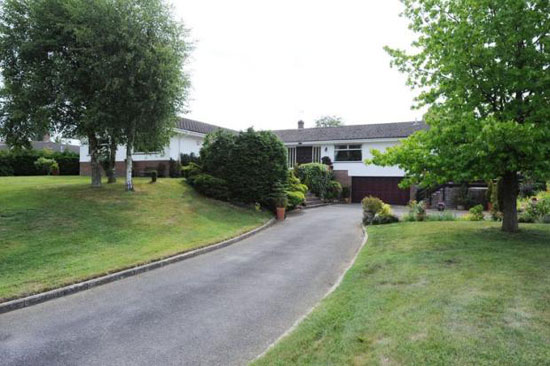 The house is called Novus Domus, with this midcentury-style place said to date to perhaps later than you think – the late '70s according to the agent.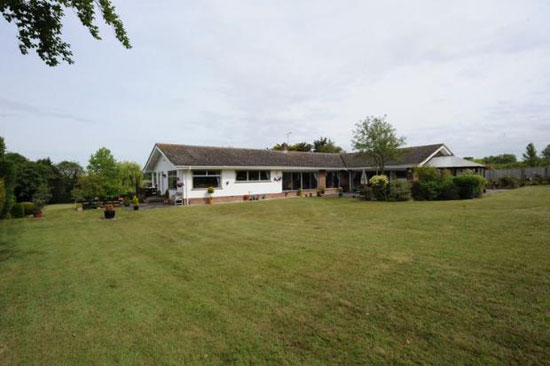 Not far from 'the historic castle' (not that I've heard of it personally), Novus Domus is an interesting design, although like a lot of midcentury places, time hasn't been kind to it in terms of decor. Yes, it looks like your gran's house in places, but look past that – the space is excellent and with a bit of work, this could look like something special.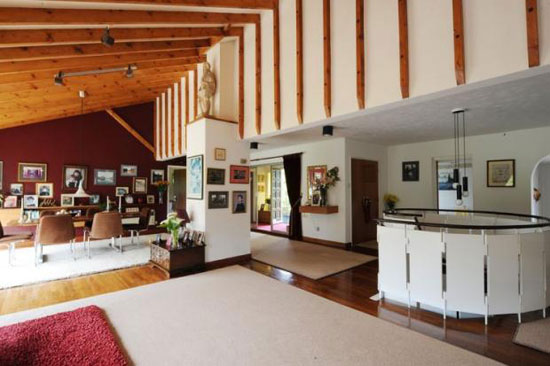 In terms of layout, most of the main accommodation is laid out on one floor, with large windows bringing in the daylight and the views – there are plenty of gardens. More on that in a minute. In terms of the interior, that covers around 5,300 sq ft and includes four reception rooms, a kitchen, breakfast room, utility room, study/bedroom six, games room, five bedrooms and also and large integral double garage. More on all of that on the listing.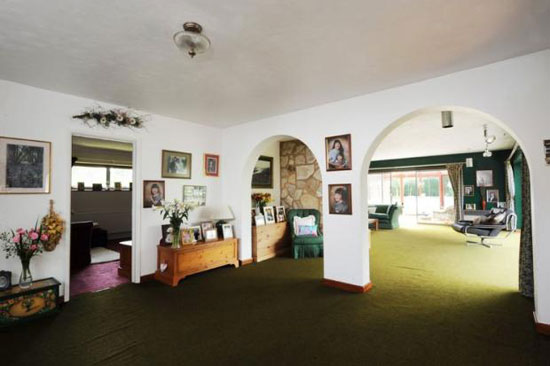 Outside the house is a tarmac drive which in turn leads to a parking area and that double garage. There's also a patio, an outside cloakroom and around 1.2 acres of land and gardens.
As we said, plenty more detail (and photos) on the listing, with an asking price of £699,500.
Find out more at the Rightmove website