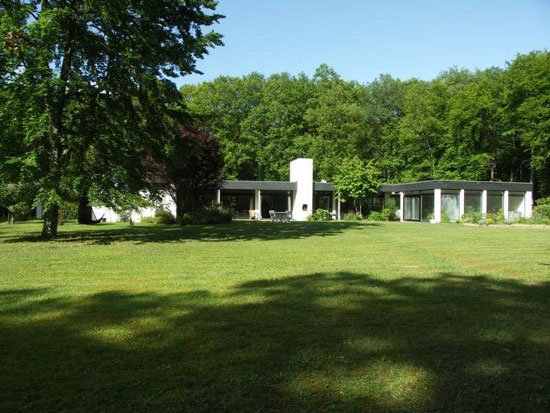 A random search led me to this 1970s architect-designed single-storey modernist property in Pacy-sur-Eure, North West France, although with the details requiring translation, details could be a little sketchy.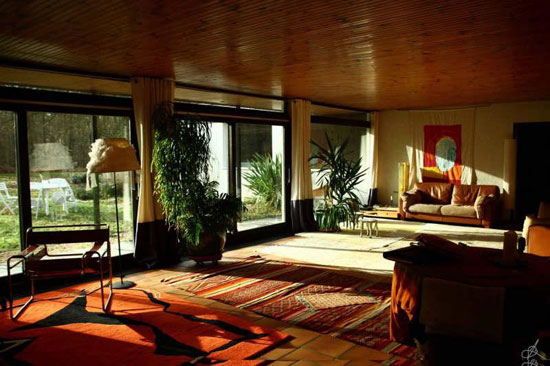 It's an impressive place though, both inside and out. Set in considerable woodland, this is a statement of 1970s architecture. The kind of house that really couldn't be from any other decade. Bold, decadent and from the look of the images, pretty much untouched through the decades. A glance at the kitchen will tell you that.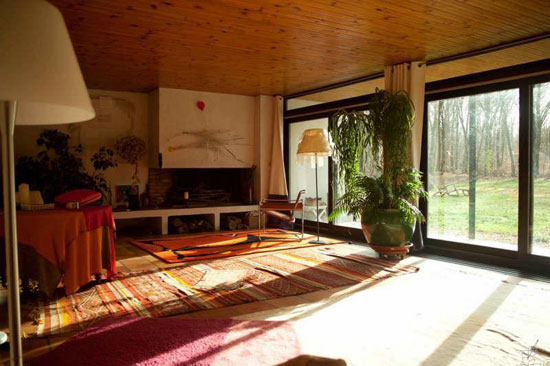 Wood panelled ceilings, huge panes of glass that bring the woodland scenery inside and furnishings (including fireplaces and light fittings) that look to have been there as long as the house. It looks like a rock star's retreat – and you know what? It just might be.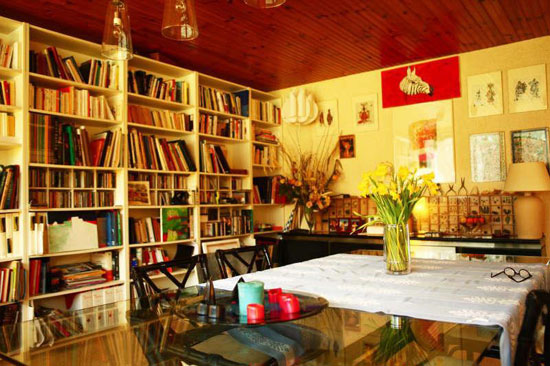 What we do know for sure is that all the living space is over a single floor, with a roof terrace thrown in for good measure. Inside, you'll find 400 sq. metres of space, including a large reception with fireplace that is fully open to the outside, a large dining room, kitchen, master suite, five bedrooms, four bathrooms and an indoor heated swimming pool There's also double garage and a basement if you need even more space.
All of that for the equivalent of just over £1,000,000.
Find out more at the SeLoger website
Property Location