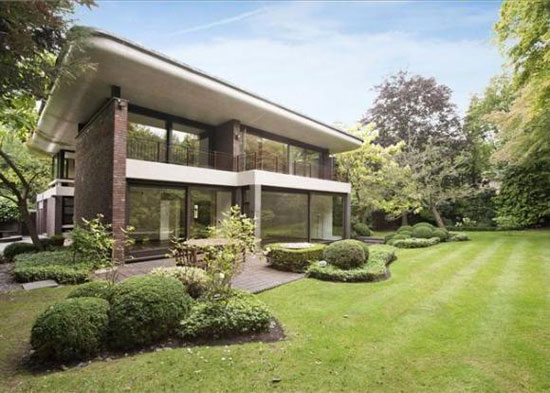 We found a site the other day that listed a number of 'modern' (as in midcentury) properties in London. This was on that list. However, this 1960s architect-designed property on Beechworth Close, Hampstead, London NW3 is something of a mystery.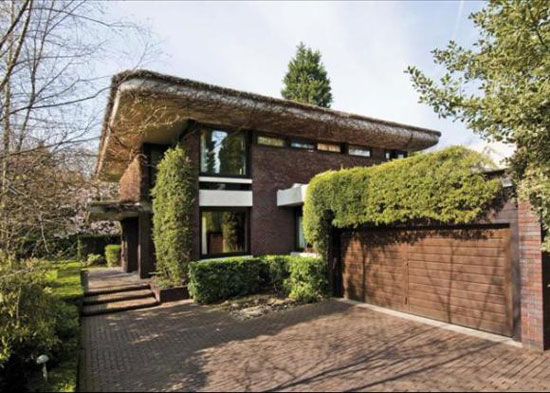 That site doesn't offer either an architect name or a year. Likewise, the agent's site is very light on background too. But from the look of the design and the date of other properties (not for sale) on the same street, we're pretty certain this is a mid-1960s design. If you know, feel free to comment.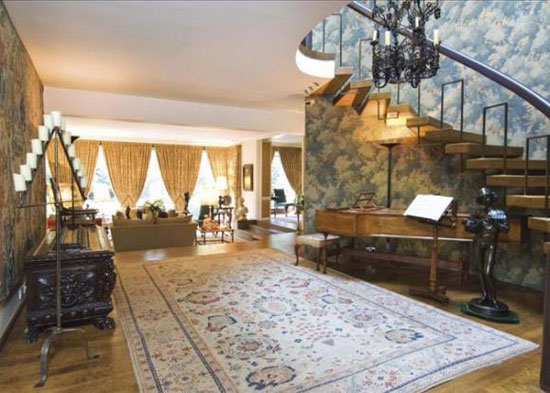 When looking at this place, you'll need to use your imagination. Why? Well, according to the agent, the house has since been emptied and is now in 'shell condition'. Shame we can't see that, as there's a lot if 'stuff' on show here, taking away from the design. But we can still see that stark, modernist exterior, those large windows, the feature staircase and the equally feature roof design.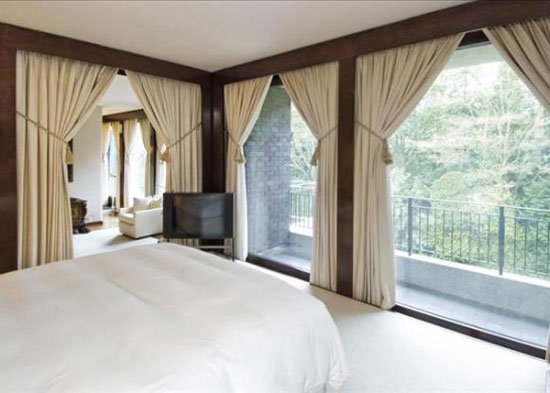 In terms of accommodation, you get a property sat behind electrically-operated gates and 'in need of modernisation' (their words), offering five bedrooms, four reception rooms, four bathrooms, a kitchen, a separate 'studio house' with kitchen and bathroom, one third of an acre of gardens and private parking.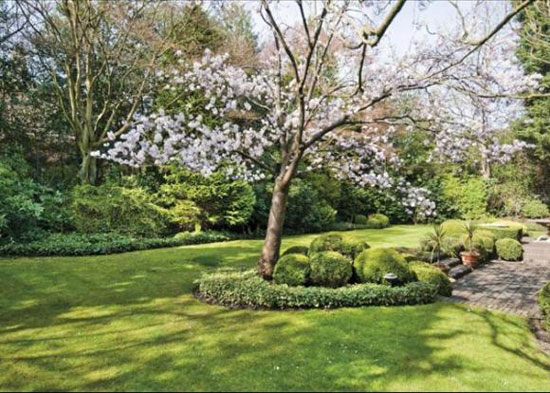 The area, which is 300m of Hampstead Heath, is desirable, to put it mildy. Throw in a large house and you're talking £5,675,000. Lotto winners only then.