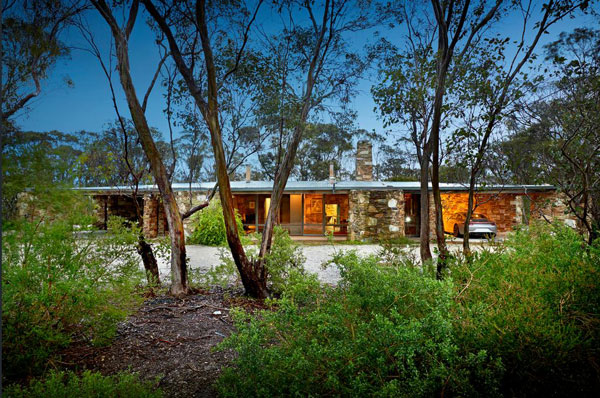 Fancy something secluded? It doesn't get much more secluded than the Robin Boyd-designed Baker House in Long Forest, Victoria, Australia. Thanks to the Midcentury Modern Real Estate group on Facebook for the heads up.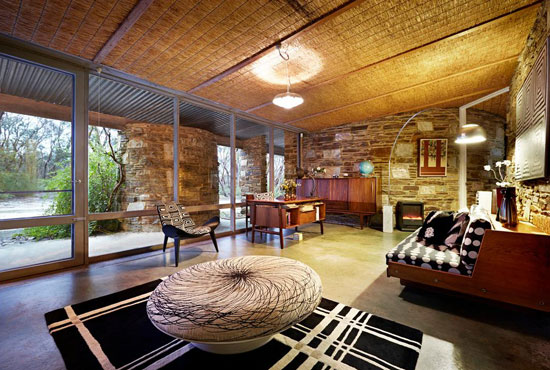 It's an architect we have featured previously. Indeed, the Blott House was an incredibly popular find. This one might well be too, but you must be willing to live well away from the buzz of city life.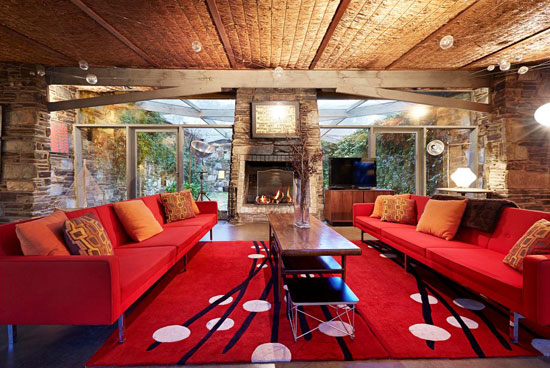 That's because this modernist gem, constructed just over 50 years ago, offers 'total privacy' thanks to its 30-acre plot. Looking at the last of the agent's photos, it looks like that land is pretty dense with foliage too. So not much chance of any passing visitors or cold callers.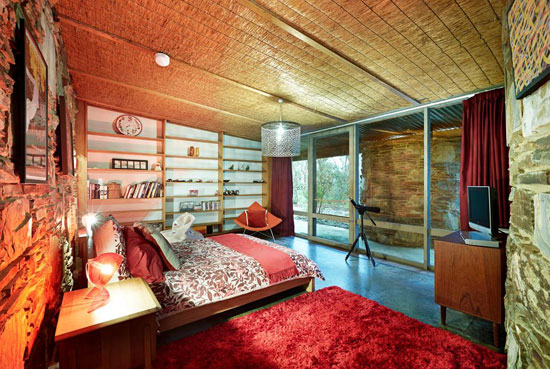 But what you do get is a house designed on mathematical and geometric principles and one that's still faithful to the midcentury era. We love the rounded walls, which are made of local quarried slate, as well as the matting used for the angled ceilings. Full length glazing of course plus fixtures and fittings very much in keeping with the original period.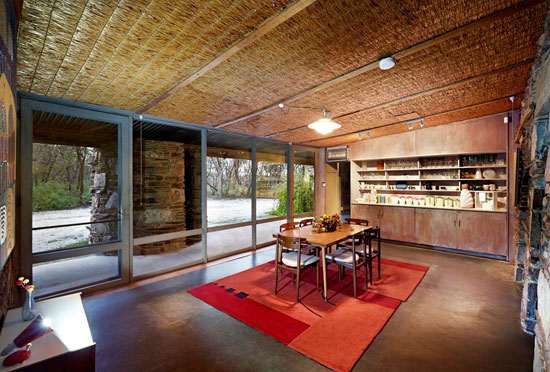 Within the house is a living room, library, guests' room, studio, kitchen, school or family room plus five bedrooms and three bathrooms. There's also a central courtyard, should you like a party.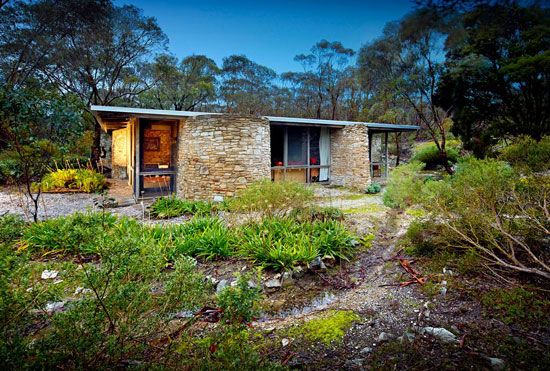 As we said, 30 acres of land to play with, as well as two other 'substantial' buildings described as a two-bedroom 'pretty cottage' and a 'studio/library'. So if you want company, you can always invite someone along.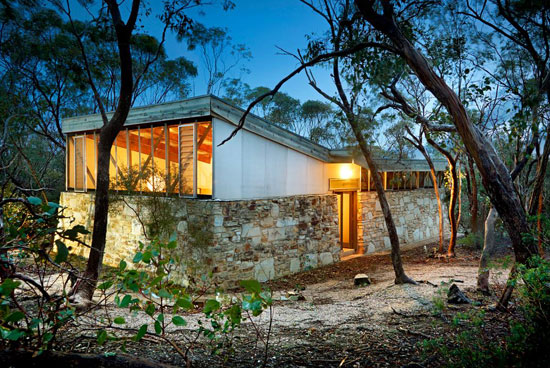 The price isn't clear, but the listing hints at it being $312,500, which sounds on the cheap side to us. Perhaps chase that up with the agent before you set your heart on moving in.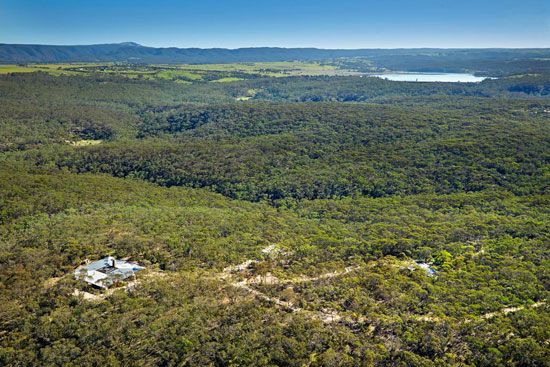 Find out more at the Realestate.com.au website. For more details and to mak an enquiry, please visit the website.
Property Location