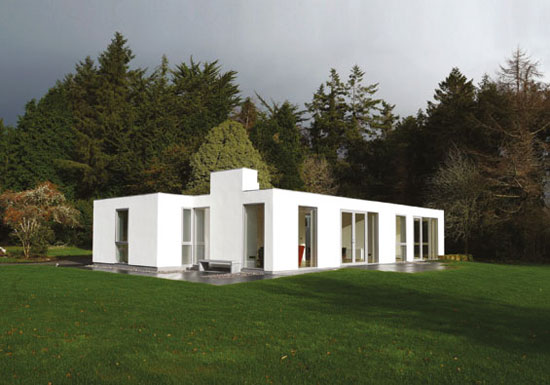 According to the agent, this place has been 'fully remodelled and refurbished', so we're not sure how much of this 1960s modernist bungalow in Killowen, Co. Kerry, Ireland is original. We suspect, not a lot.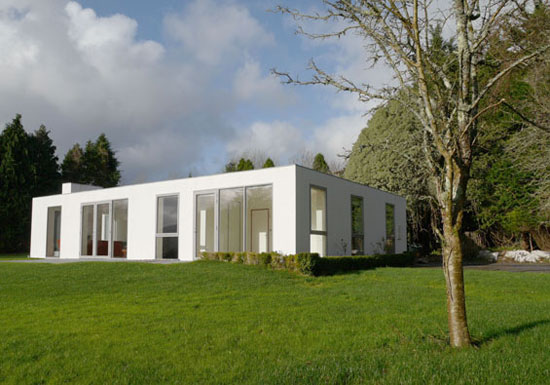 Although to be fair, it's still an impressive structure, updated or not. The bungalow has been reworked by architects Carson Crushell, creating some bright, open space with extensive use of glazing – which means you get the bonus of fantastic views across the countryside and the Kenmare Estuary.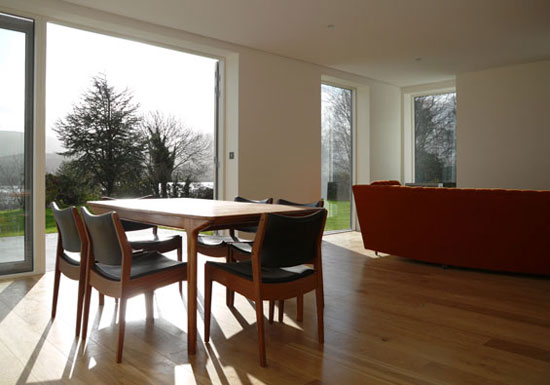 The architects have also added a terrace and long bench of Kilkenny limestone that connect the living spaces to the surrounding landscape. That  initial accommodation including three bedrooms, a bathroom, shower room and a living area/kitchen.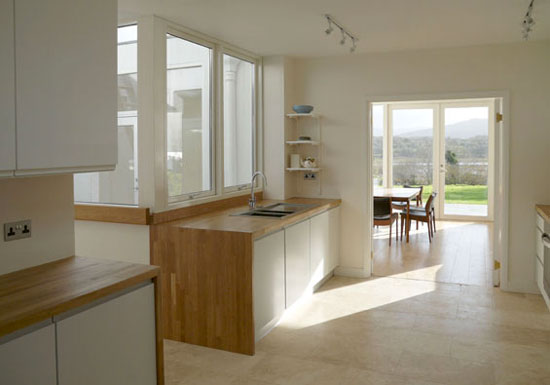 All of which is available to let right now. €825 pcm is the asking price.

Find out more at the Modern House website