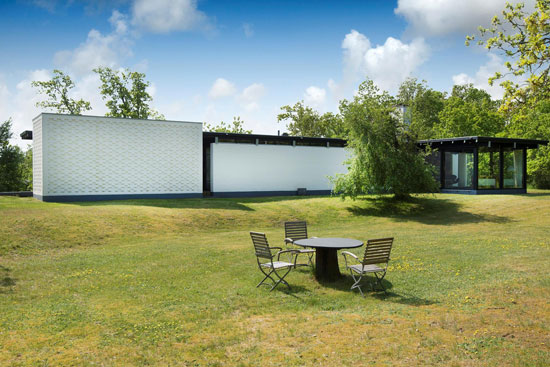 Those of you who follow the site via Facebook will know that I teased this one last night. Hopefully this 1960s Knud Joos-designed modernist property in Skagen, Denmark does not disappoint.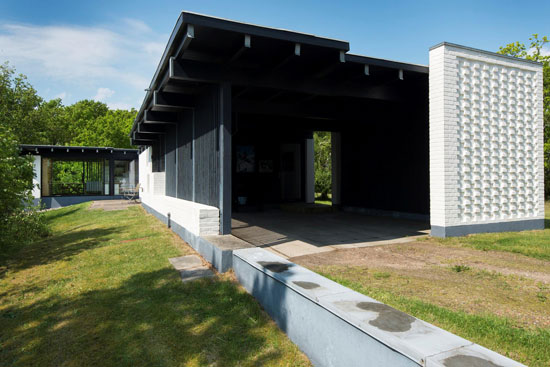 Knud Joos designed this place back in 1961. If you know the Louisiana Museum of Modern Art outside Copenhangen, then you might know the architects behind it, the Vilhelm Wohlert studio. Knud Joos was a part of that practice.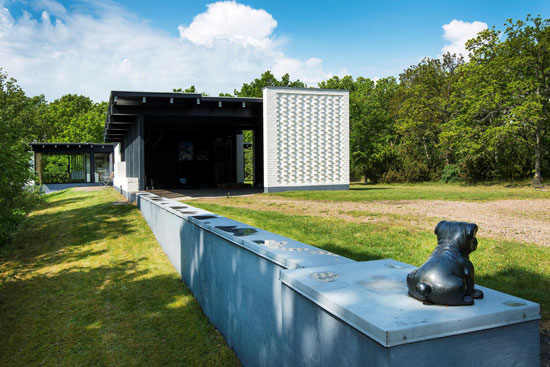 The house here is very much in that style of US-inspired modernism of the era, but with a distinct Scandinavian footprint too, not least when it comes to the interior. The end result is stunning, even today, 55 years on.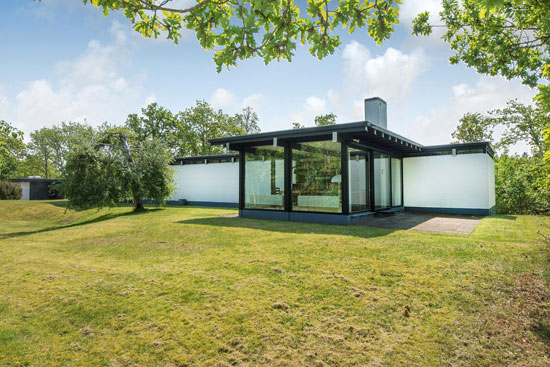 In part, I think that's down to the way this place has been maintained, Subtly updated without taking away the character. The beams and exposed brick are almost certainly faithful to the original, as well as the flooring, perhaps even some of the light fittings and storage.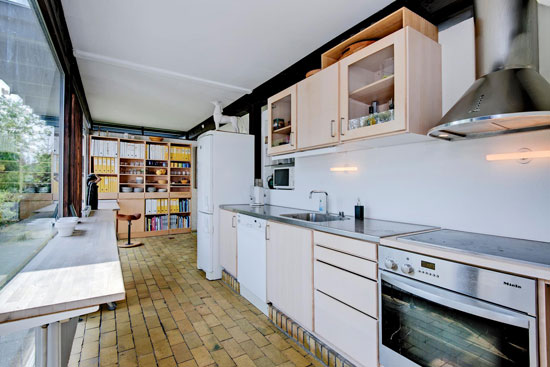 But this is no time capsule, The kitchen is modern and each room has the home comforts of the 21st century. It's a subtle renovation that marries the past and the present effortlessly.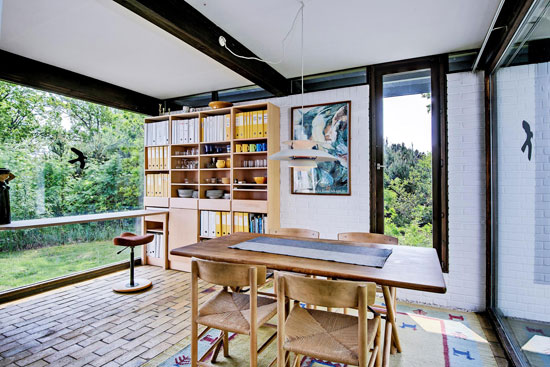 As for the living space, that's all on one level, with the carport offering access to the hall and we think two smaller bedrooms plus a larger master bedroom. Two bathrooms too, as well as the main living room, the kitchen area, family room and what's described as a technical room.Around the house are also several 'tiled sheltered spots and terraces' accessible from different areas of the property too.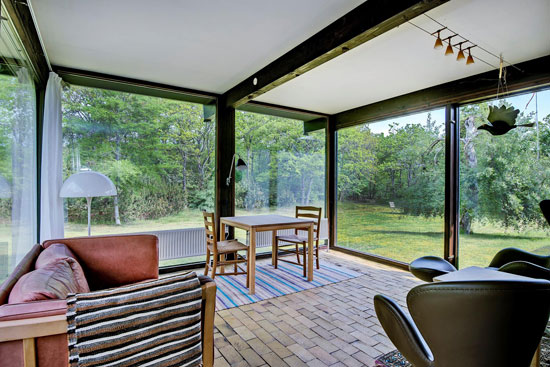 That's not quite all, with the house also coming with a garage with built-in sauna and bathroom, plus a small guesthouse.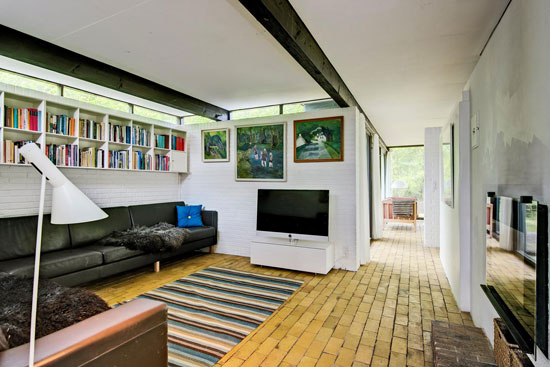 I feel we should mention the art too. The house itself is something of a work of art (love those white patterned walls), but inside there is so much wall space for additional artworks. Pretty much your own gallery. Once outside and in that substantial, park-like garden you'll no doubt notice the sculptures too. No idea if they are included or not, but they really are eye-catching.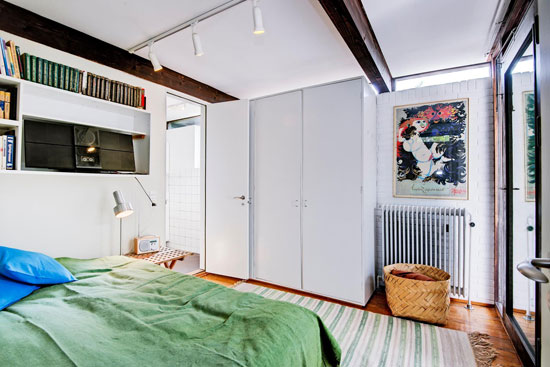 This is pretty much our dream house. If it happens to be yours too and you fancy the move to Denmark (presuming you are not already a resident there), the asking price is 3,200,000 Kr. I work that out at around £369,520. I know.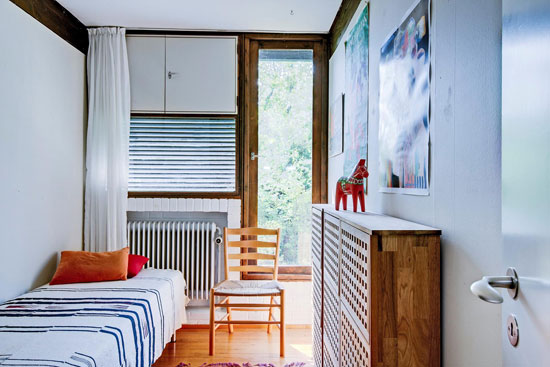 Images and details courtesy of Nybolig. For more details, images and to make an enquiry, please visit the website.
Huge thanks to Nicole for the tip off!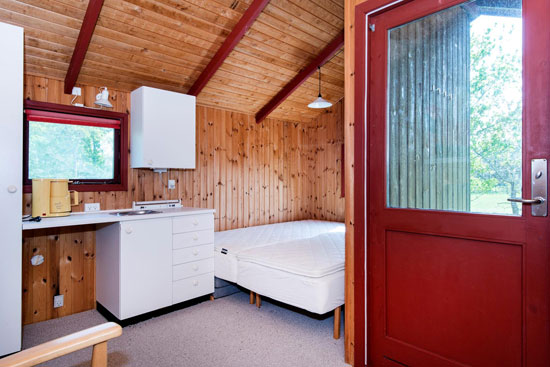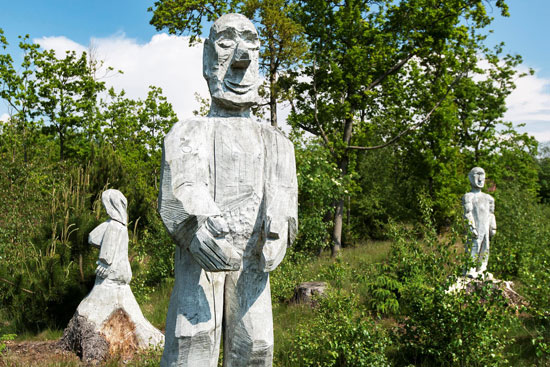 Property Location